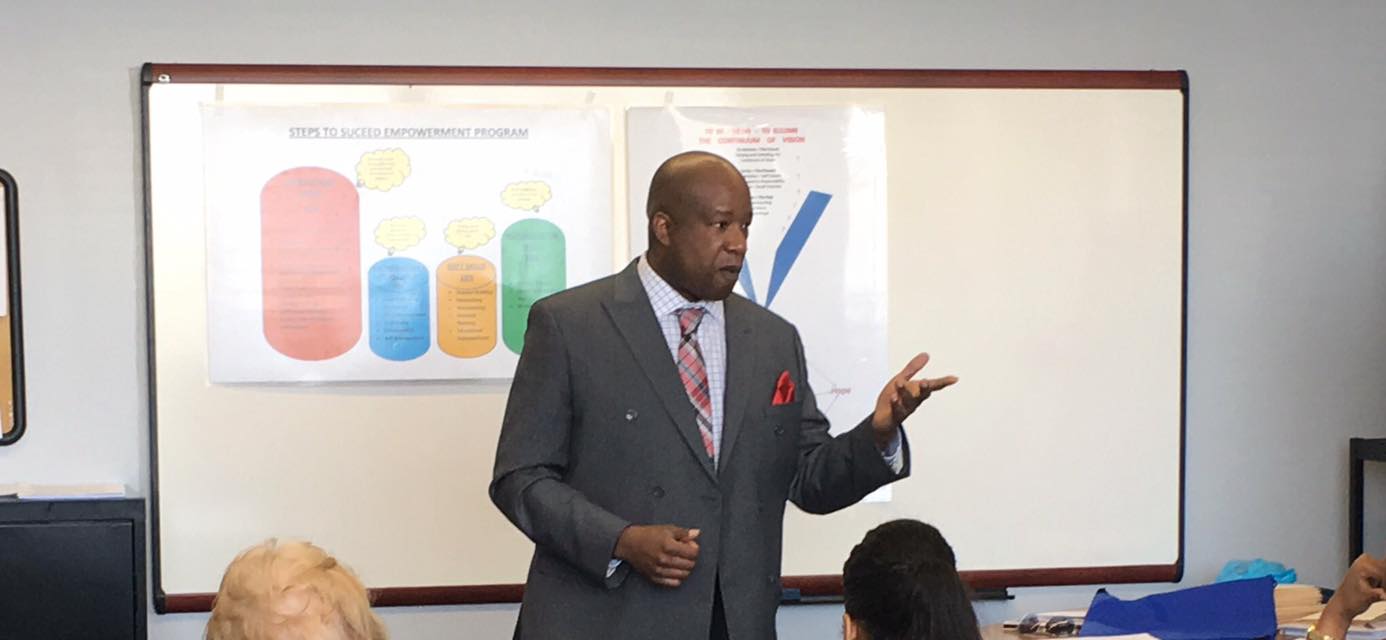 Community relations are central to Roswell Parks vision, values and mission. The Institute directs partnerships, educational programs and employee volunteer efforts to benefit the local community we serve.
Monthly resume workshops
Partnerships: BETC, NAF, Health and Science Charter School, Buffalo Urban League, Pride Center, UBEOC, Buffalo Black Chamber, Fruit Belt Coalition, Access-VR, Buffalo Public Schools, University at Buffalo, Buffalo State College, Medaille, Niagara Falls High School, Native American Community Service.
Approximately 35% of minority new hires in 2018 came to us through outreach programs, including job fairs and job-training events in underserved communities
I utilized Roswell Park's resume-writing services and then applied for the IT Help Desk position. I am proud to say I obtained an interview and got the job!Bertina Ferguson
CARES Program
Roswell Park developed the Community Alliance to Reach, Empower and Sustain (CARES) Program to support and strengthen our connection with the people and organizations of the Buffalo community. Buffalo is called the City of Good Neighbors and Roswell Park Comprehensive Cancer Center considers being a good neighbor and citizen to be an important responsibility.
Partnership with Federally Qualified Health Centers
Roswell Park employs patient navigators at each Federally Qualified Health Center (FQHC) in Western New York. These navigators educate and work with a large Medicaid population to get them appropriate screenings wherever is convenient and comfortable for the patient. The goal is to increase screening in WNY, not to direct care to Roswell Park. This is a unique program that builds trust throughout the population while driving the public health mission.
The Journey to Broaden Our Understanding: Roswell Park in Our Community 2022
Caring for cancer patients and their families is just the beginning of Roswell Park's mission. It's important to us to give back to our neighbors in the Western New York community and beyond through events, educational opportunities, health screenings and partnerships.
See how far Roswell Park's community engagement extends in "The Journey to Broaden Our Understanding: Roswell Park Comprehensive Cancer Center in Our Community," our 2022 community annual report.  
Learn More
MANUP Buffalo — Men Allied for the Need to Understand Prostate Cancer
A community-based prostate cancer educational outreach organization started by men of color for men and their families.
Community Outreach & Engagement
Our multidisciplinary team of cancer scientists and outreach specialists are unraveling the complexities of who is most at risk for cancer and why.
Learn more
Buffalo/Niagara Witness Project
A church and community-based program to increase awareness of breast and cervical cancer in black women.
Esperanza y Vida
A program to increase breast and cervical cancer screening in Latinas
Read more information about National Witness Project and Esperanza y Vida.
Vaccines and bilingual outreach
Roswell Park served as a vaccination site between December 2020 and July 2021. We vaccinated between 1,500 and 2,500 people a week, including patients, front-line workers and eligible age groups, but with a special emphasis on disparate populations and those who have long been victims of healthcare access inequity. 20% of each day's vaccinations were scheduled by our Community Outreach and Engagement Team, working with organizations like our refugee resettlement agency partners, local churches with largely Black congregations, Sovereign Native Nation partners, and nonprofits that serve our BIPOC+ community. Our Esperanza y Vida program conducted outreach in Spanish, working with partners like the Hispanic Heritage Council, Hispanics United, the Belle Center, and the Olivencia Center. We also worked through our existing Community Advisory Board and groups we run on campus like the Witness Project on equitable access and outreach.
Job fairs & community workforce education
Roswell Park participates in job fairs across the region and country. Below are some of the job fairs we participate in and/or host to reach out to underserved populations specifically. Job fairs include:
Big Gay Sing Celebration/Health and Job Fair
Diversity Job Fair with ACCES-VR for job seekers with disabilities
Out-of-State Diversity Job Fairs
Native American Community Services Health and Job Fair
Belle Center Job Fair
WUFO Power 96.5 Black Job Fair
Pride Center of WNY Out For Business Professional Networking Event
Buffalo Employment Training Center career development and resume writing workshops
Men of Merit Mentorship Program
Department of Labor resume writing and career development workshops targeting job seekers from underserved communities
Belle Center bilingual resume writing workshops
Community Outreach & Engagement Building
Get more information about the upcoming Community Outreach & Engagement Building at 907 Michigan Avenue in Buffalo.
Learn more
Tapestry Charter School learning expedition
Roswell Park works with Tapestry Charter School, a school with a high minority population, to help the students meet their goal of spreading cancer awareness in their communities
Health Sciences Charter School
Roswell Park provides work-based learning internships to minority students, as well as frequent faculty and staff on-site visits for career development.
The Eva M. Noles Scholarship
Scholarship in tribute to the first African American nurse to train in Buffalo.
Interfaith recognitions
Roswell Park has recognized the Muslim, Hindu, Jewish and Christian traditions through luncheons, prayer services and worship, as well as education for employees.