The Department of Radiation Oncology is devoted to being the regional leader in innovative treatment methodologies supported by research and multidisciplinary partnerships.
What Sets Us Apart
More than half of all cancer patients will have some type of radiation therapy as part of their cancer care. Roswell Park's Radiation Medicine program has achieved a Gold Standard of Accreditation by the American College of Radiology (ACR).
What does ACR accreditation mean?
Our facility has voluntarily gone through a vigorous review process to ensure that we meet nationally-accepted standards of care.
Our personnel are well qualified, through education and certification, to perform medical imaging, interpret your images, and administer your radiation therapy treatments.
Our equipment is appropriate for the test or treatment you will receive, and our facility meets or exceeds quality assurance and safety guidelines.
Learn More
Our team of specialists, including board certified physicians, physicists and dosimetrists, work closely with our physician assistants, registered nurses and radiation therapists to develop a customized treatment plan specifically for you.
Our Radiation Medicine team works continuously to refine radiation oncology treatment methods to offer the highest-quality patient care possible. We have the most technologically-advanced and comprehensively-equipped radiation facility in WNY.
World-Class Faculty
Roswell Park houses one of the most advanced collections of radiation equipment, which supports a world-class team of faculty and staff who are dedicated solely to treating cancer.
Learn More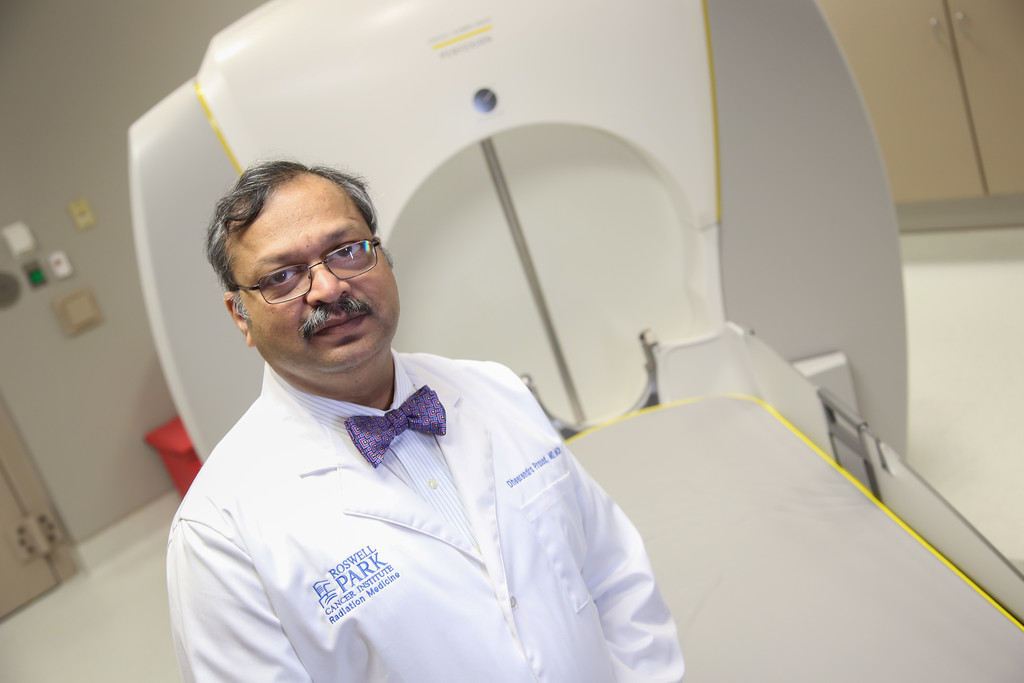 Advanced Technology
No other regional facility has the integrated oncology and radiation medicine experts with the training, qualifications and expertise to perform Gamma Knife radiosurgery.
Learn More