Nutrition and Food Services
Proper nutrition is a key part of your cancer care. Our board-certified dietitians at Roswell Park are part of your healthcare team and can help you make the best food choices to optimize your health. Our dietitians are uniquely experienced in working with cancer patients to improve your nutrition before, during and after treatment.
Clinical nutrition, also referred to as medical nutrition therapy (MNT) is a therapeutic approach to treating medical conditions and their associated symptoms through a tailored diet developed and monitored by a medical doctor physician or registered dietitian nutritionist (RDN).
Room Service Menu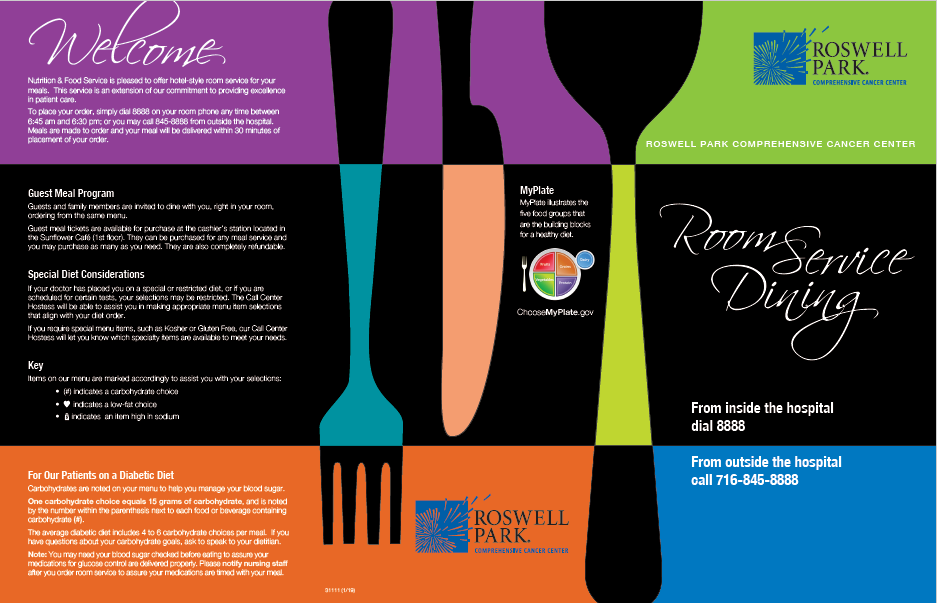 Sunflower Café Hours
Monday–Friday
6:30 a.m. to 6:30 p.m.
Saturday, Sunday & Holidays (Grab and Go)
8 a.m. to 5:30 p.m.
***The cafeteria closes daily from 10:30 –11 a.m.***