Nutrition and Food Services
Good nutrition is especially important while you are receiving cancer treatment.
During treatment, adequate intake of calories, protein, vitamins and minerals will help you to be strong, maintain your weight, and promote the healing process. Before and after your treatment, a healthy diet based on moderation, variety and balance will help to promote a good immune system, give you energy, and enhance your overall health.
Our Nutrition and Food Service team is dedicated to providing nourishing meals and nutrition care to promote quality of life throughout the spectrum of your cancer care experience.
Room Service Menu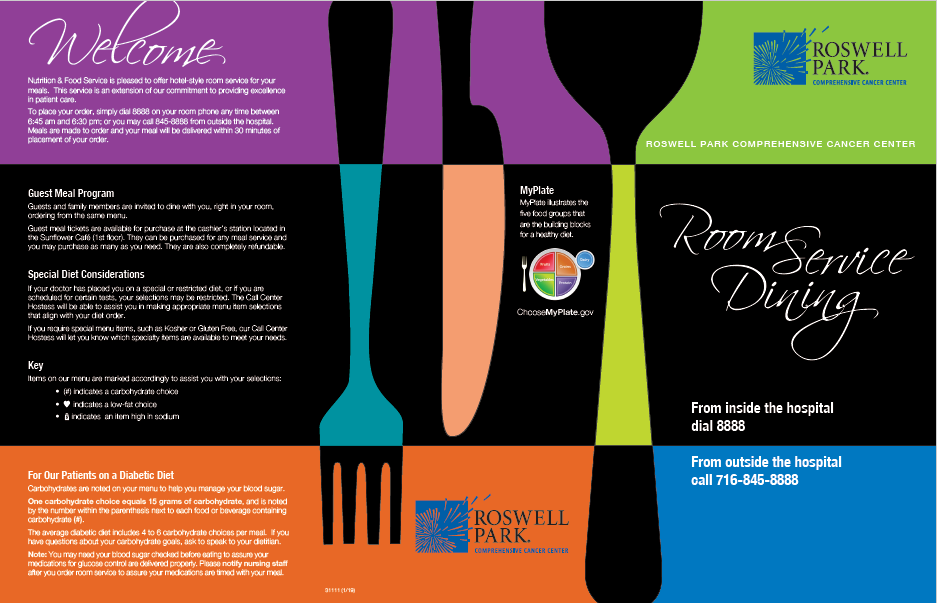 Sunflower Café Hours
Monday–Friday
6:30 a.m. to 6:30 p.m.
Saturday, Sunday & Holidays (Grab and Go)
8 a.m. to 5:30 p.m.
***The cafeteria closes daily from 10:30 –11 a.m.***