Donations to Roswell Park Comprehensive Cancer Center are put to immediate use to increase the pace from research trials into improved clinical care, to ensure state-of-the-art facilities, and to help improve the quality of life for patients and their families.
Publications
Take a look at our newsletters to see how your support is making a difference at Roswell Park.
Spotlight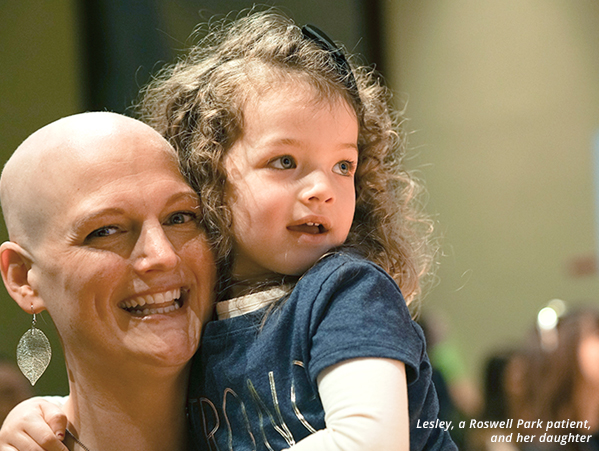 Help us raise $150,000 to fight cancer for patients like Lesley, a young mom who knows what it's like to fight cancer during the holidays. Let's help more people beat cancer. We can, with your help.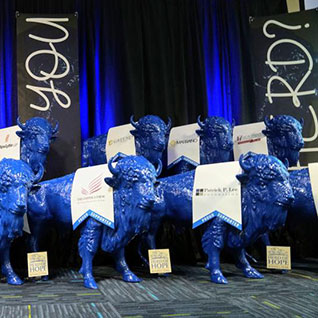 Herd of Hope is a new twist on the Herd About Buffalo campaign. It offers Western New York's corporate community the opportunity to purchase a blue buffalo and come together as one in the fight against cancer. Funds raised through the campaign will fuel innovative research that has potential to change the face of cancer.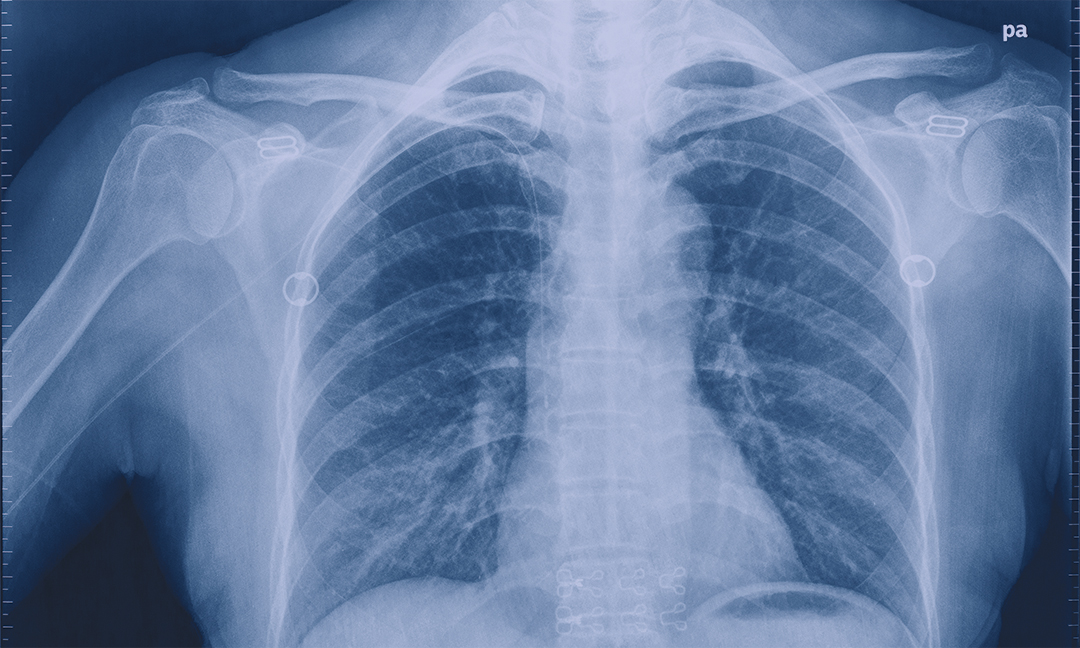 Donations are fueling the first-ever U.S. clinical trials for this promising Cuban-developed lung cancer treatment. Your gift will help Roswell Park advance these studies and bring this groundbreaking therapy to patients as fast as possible.