In these uncertain days of the COVID-19 pandemic, Roswell Park Comprehensive Cancer Center continues to provide essential care to our patients. If you have been newly diagnosed, please don't wait to call a cancer care provider. Our clinical team is still seeing patients and providing necessary treatment. Call us today at 716-845-2300.
Patient and Family Advisory Council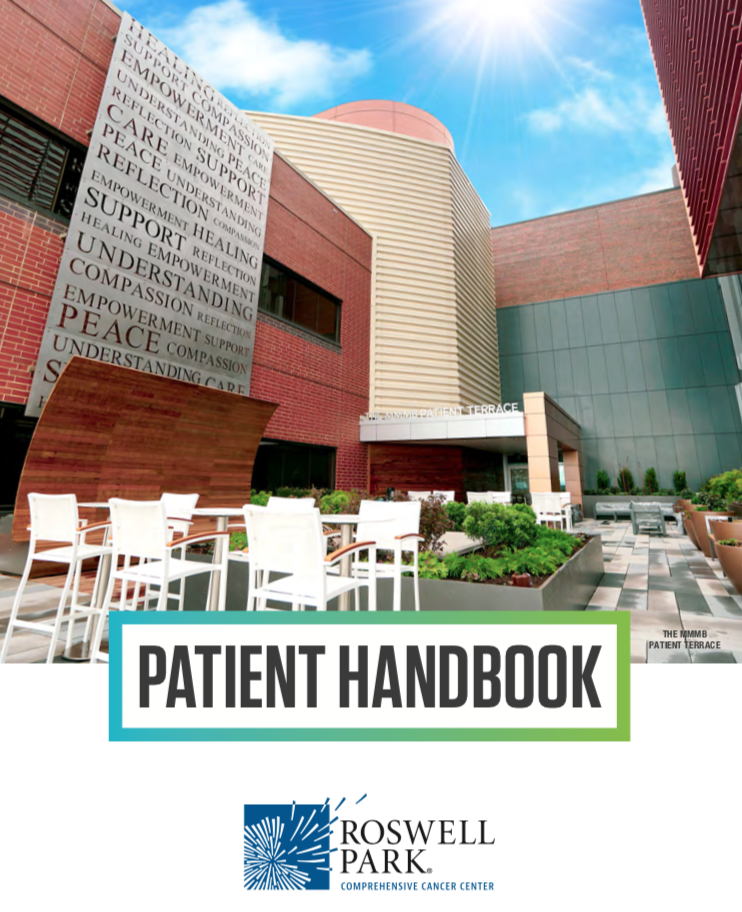 At Roswell Park, we strive every day to create a warm, welcoming environment for each person who walks through our doors and to ensure that each patient's experience is exceptional.
Roswell Park's Office of Patient and Family Experience is crucial to putting our patients first. The office collaborates with Roswell Park leadership, healthcare providers, departments and staff to ensure a consistent delivery of positive-centered care.
Our team of professionals in Patient Experience serves as a resource to you, as a patient or caregiver, and to the Roswell Park staff. We work to ensure consistent patient-centered care by listening to your needs. Your feedback is invaluable to our continued efforts to improve.  
The Office of Patient and Family Experience also facilitates the Patient and Family Advisory Council, which includes patient advisors affected by a range of different types of cancer who provide insight into their standards of care.  The council serves as a resource to the Roswell Park administration regarding operations and program development, including facilities and design. This group has increased the understanding of the needs of our patients and families across the continuum of care.
Join the Patient and Family Advisory Council
Guided Meditation through Health Journeys
Roswell Park is pleased to partner with Health Journeys to offer patients and caregivers Guided Imagery — a technique that connects the body and the mind — through their cancer journeys.
Patient Advocate Program
Although we strive for an exceptional experience for our patients, sometimes the journey can be stressful and challenges occur. Our patient advocates play a unique role as liaisons between the patient and the administration, physicians and staff.  
Whether it is a request, suggestion, complaint or compliment, the patient advocate team is here to facilitate any assistance you may need throughout your care and treatment. We work to be a channel of communication and resolution for every process, from your first call for an appointment through your treatment, recovery and survivorship.
For more information, please call the Office of Patient and Family Experience at 716-845-8114. You also may call patient advocates Courtney Kelchlin at 716-845-1365 and Adrian Donaldson at 716-845-2981.