Robotic surgery is a minimally invasive operation that uses robotic arms which serve as a surgeon's hands and eyes.
Roswell Park is a leader in training surgeons from around the world in robotic surgery. Our surgeons have performed more than 6,600 robot-assisted operations since 2004 using the da Vinci Surgical System®.
Patient satisfaction
Our patients are highly satisfied with their choice to undergo minimally invasive robotic surgery. Some of the advantages of robotic surgery are tiny incisions, less blood loss, shorter hospital stays, quicker recovery times and minimal scarring.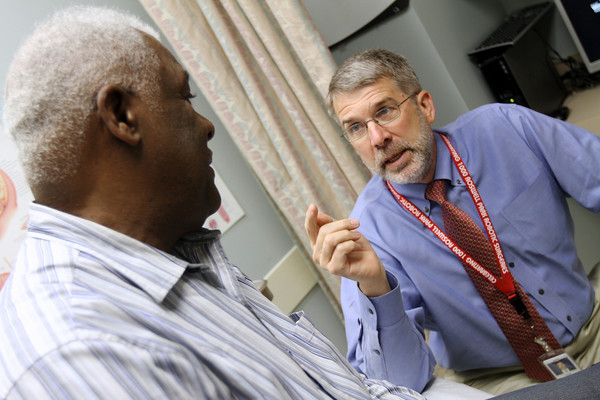 Highly qualified staff
We were the first institution in the U.S. to be accredited as a training institute in Robot-Assisted Surgery (RAS) by the Societe Internationale d'Urologie (SIU). Surgical teams worldwide come here to develop their skills under the guidance of our team of experts.
Learn more