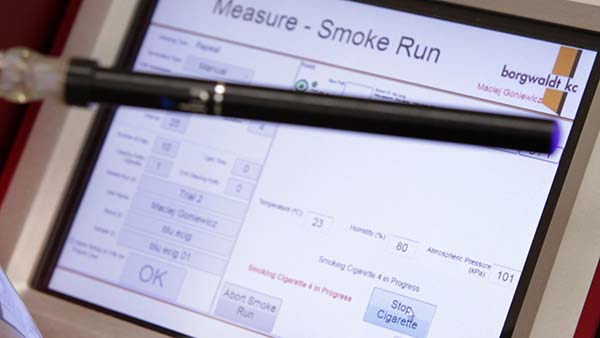 The Nicotine and Tobacco Product Assessment Resource (NicoTAR) provides comprehensive testing of tobacco and nicotine-containing products. Application examples include measuring concentrations of nicotine, as well as known carcinogens. In addition to product testing, NicoTAR provides analysis of biomarkers of tobacco use and exposure to secondhand and thirdhand tobacco smoke. Monitoring of indoor air pollution with tobacco smoke is also provided. The NicoTAR facility is equipped with systems for controlled exposure of cell lines and small animals to tobacco smoke and e-cigarette vapors. Facility personnel also provide NicoTAR services such as user training, data acquisition, processing and interpretation.
Location
Roswell Park Comprehensive Cancer Center
NicoTAR Shared Resource
Gratwick Basic Science Building, Room 4937
Elm and Carlton Streets
Buffalo, New York 14263
Operating Schedule
Monday – Friday, 8:30 a.m. – 5 p.m.
The services provided by Roswell Park's Nicotine and Tobacco Product Assessment Resource Facility are intended solely for research purposes and are not intended or certified by the New York State Department of Health for use in clinical diagnostic testing or treatment, including but not limited to patient education. Roswell Park Comprehensive Cancer Center shall have no liability for claims by, or damages of any kind whatsoever to, a user of these NicoTAR Facility Services for a decision or action taken in reliance on the information provided. Such damages include, without limitation, direct, indirect, special, incidental or consequential damages.