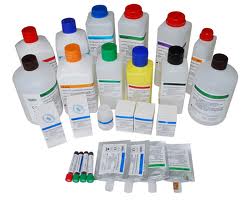 The Onsite Supply Center Shared Resource at Roswell Park Comprehensive Cancer Center offers everyone the opportunity to get the best pricing and turnaround time on products required for their research. There are no shipping or dry ice charges when ordering through the Onsite Supply Center. The Supply Center Technician will track your orders upon request. There is a substantial amount of products on site, but non-stocked items may be ordered as well.
The Onsite Supply Center carries commonly used products from Bio Rad, Fermentas, Life Technologies, Promega, Thermo Fischer Scientific, Gold Biotechnology, Krackler Scientfic, Qiagen and Tissue Culture Biologicals. Providing these supplies and reagents on site saves time, reduces shipping costs and increases production in your lab.
Location
Roswell Park Comprehensive Cancer Center
Onsite Supply Center Shared Resource
Center for Genetics and Pharmacology, Room L1-218
Elm and Carlton Streets
Buffalo, New York 14263
Operating Schedule
Monday – Friday, 7:30 a.m. – 4 p.m.
Supplies from Promega may be accessed 24 hours per days, seven days per week.
To place an order, please place a request using LIMS at https://rpcilims.roswellpark.org/lims/logon.jsp