2010
Christine B. Ambrosone, PhD, Chair of the Department of Cancer Prevention and Control, is appointed to a new seven-member committee charged with overseeing the development of a strategic federal agenda for research on environmental and genetic causes of breast cancer.
Roswell Park is recognized as a designated member of the OptumHealth Centers of Excellence network for adult blood and marrow transplantation. The designation is intended to assure patients that "they are receiving treatment from a medical center and physicians who are committed to standards of excellence." OptumHealth Care Solutions is one of the largest health and wellness companies in the U.S.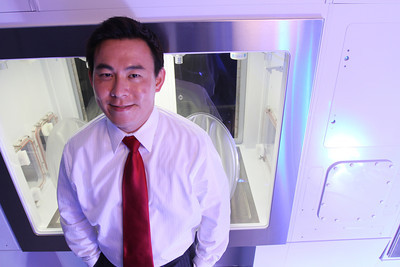 Photolitec, LLC, a new life-sciences company launched from research that originated at Roswell Park, officially begins operations. The company will develop compounds to be used in cancer imaging (nuclear, fluorescence) and image-guided surgery with an option of photodynamic therapy (PDT) developed primarily by Ravindra Pandey, PhD, Distinguished Member of the PDT Center and Director of Pharmaceutical Chemistry.
Yeong "Christopher" Choi, PhD, is named Director of Roswell Park's new Therapeutic Cell Production Facility, a critical component of the Institute's Division of Translational Immuno-Oncology and the first of its kind in Western New York. The center will accelerate the transfer of immune-based therapies to the clinical setting.
2011
Roswell Park launches the Adolescents and Young Adults (AYA) program to address the unique medical, social, psychological, cultural, and educational needs of young adults who have cancer — primarily patients in their 20s and 30s. Lynda Kwon Beaupin, MD, will coordinate the program.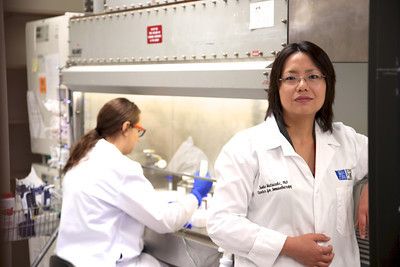 Junko Matsuzaki, PhD, is named Director of Roswell Park's Immune Analysis Facility, a critical component of the Institute's Center for Immunotherapy. The center will accelerate the transfer of immune-based therapies to the clinical setting.
Roswell Park becomes the first Western New York center to offer Provenge (sipuleucel-T), the nation's first FDA-approved therapeutic cancer vaccine, for eligible men with advanced prostate cancer who have limited treatment options.
Roswell Park announces the release of the Institute's first clinical "report card," a publication providing data on clinical outcomes and patient demographics as well as patient-satisfaction survey results and other quality indicators. The booklet, Quality 2011, gives patients and doctors a comprehensive look at the quality of services provided at Roswell Park.
BlueCross BlueShield of Western New York names Roswell Park a Blue Distinction Center for Transplants® based on the quality of care it delivers for patients undergoing autologous or allogeneic blood or marrow transplantation (BMT).
Roswell Park is among 27 North American research institutes selected by the National Cancer Institute (NCI) to participate in the Cancer Immunotherapy Trials Network (CITN). The group conducts joint research on agents that boost patients' own immune systems to fight their cancer.
A five-year, $19.3 million multi-institutional award from the National Cancer Institute funds the launch of a Program Project (PO1) to identify genetic, biologic, reproductive, and behavioral risks for specific types of breast cancer in African-American women. Christine Ambrosone, PhD, Chair, Cancer Prevention and Control, is named one of three principal investigators of the study, the largest of its kind.
Science Translational Medicine publishes an Roswell Park study describing curaxins, a class of novel low-toxicity anticancer agents that suppress tumor cell growth and division; it is the first published research on curaxins. Katerina Gurova, MD, PhD, Department of Cell Stress Biology, is principal investigator of the collaborative study, which also involved a team from Cleveland BioLabs, Inc.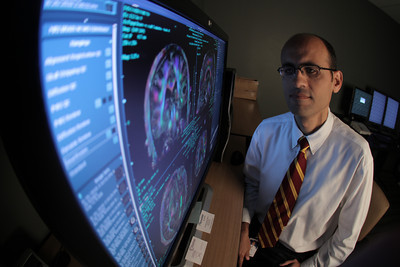 The National Cancer Institute (NCI) designates Roswell Park as a Center for Quantitative Imaging Excellence, identifying it as a "trial-ready" site that can conduct clinical trials using standardized imaging protocols. The designation is awarded after Roswell Park completes a rigorous qualification program.
Roswell Park and the Niagara Falls Memorial Medical Center announce the opening of the Cancer 101 Information Drop-In Center. The center provides educational materials and the assistance of a health advocate to help educate the community about the prevention, early detection, and successful treatment of cancer.
New York State's Regional Economic Development Council grants Roswell Park $5.1 million for the Roswell Park Genome Project, to study genetic factors involved in cancer, diabetes, heart disease, and hypertension, as well as other common diseases, as an important step toward personalized medicine. More than 1,000 Buffalo-area residents will be asked to donate blood samples for analysis to support the research.