Blood and Marrow Transplantation
Roswell Park's BMT Center specialists will guide you and your loved ones through the transplant process. We're here to help you make informed decisions; provide the most advanced, comprehensive medical care as well as emotional support; coordinate the services you'll need before, during, and after the transplant; and continue to monitor your health into the future.

RPCI is accredited by the Foundation for the Accreditation of Cellular Therapy (FACT) at the University of Nebraska Medical Center.
BMT Patient Education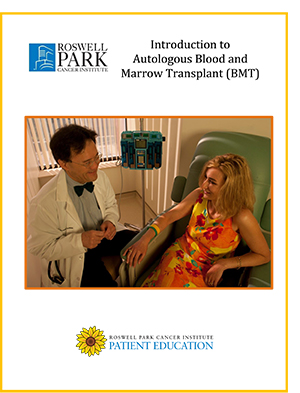 Patients and caregivers can find important information and answers to questions in our Introduction to Autologous BMT manual. Download a copy of the manual.