Dr. Boris Kuvshinoff Named Chief Medical Quality Officer, Interim Chief Medical Officer at Roswell Park
Renowned surgeon and gastrointestinal oncologist to lead cancer center's quality-optimization efforts
BUFFALO, N.Y. — Boris Kuvshinoff II, MD, MBA, has been named Chief Medical Quality Officer and interim Chief Medical Officer at Roswell Park Comprehensive Cancer Center (Roswell Park). A surgical oncologist and longtime clinical and faculty leader at the comprehensive cancer center, he will provide day-to-day leadership and management of Roswell Park's quality strategy, encompassing responsibilities in the areas of clinical performance improvement and patient safety, risk management, medical staff affairs and development of Institute policies.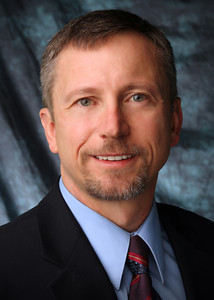 Dr. Boris Kuvshinoff, Chief Medical Quality Officer and interim Chief Medical Officer at Roswell Park Comprehensive Cancer Center
In his role as Chief Medical Quality Officer, a newly created position, Dr. Kuvshinoff will oversee initiatives involving organizational performance improvement, infection control, occupational and environmental safety, radiation safety, medical staff credentialing, ongoing professional practice evaluation and development of clinical pathways and guidelines. He will continue as an Associate Professor in the Division of Gastrointestinal/Endocrine Surgery within the Department of Surgical Oncology at Roswell Park; director of Roswell Park's Liver and Pancreas Tumor Center; and Clinical Associate Professor of Surgery at the University at Buffalo.
Dr. Kuvshinoff has been a member of Roswell Park's medical staff since 2002, when he came to the Institute as an attending physician in the Division of Gastrointestinal Surgery from the Ellis Fischel Cancer Center, part of University of Missouri Health Care. Since then, he has held numerous clinical leadership roles and led various quality and outcome-optimization initiatives, most notably leading Roswell Park's participation in the National Surgical Quality Improvement Program (NSQIP). Dr. Kuvshinoff also completed an MBA focused on health care at the Yale School of Management in New Haven, Conn. He recently concluded a term as president of the Roswell Park medical staff.
"Dr. Kuvshinoff's leadership has been marked by innovative ideas, smart strategy and a deep commitment to the needs, priorities and concerns of the patients and families we serve," says Roswell Park President and CEO and Cancer Center Director Candace S. Johnson, PhD. "We've been fortunate to have benefitted from his vision for many years, and those qualities will continue to serve him well in this new role."
After earning his medical degree from the University of Maryland in 1986, Dr. Kuvshinoff completed residency training at the University of Cincinnati Hospital as well as a fellowship in surgical oncology at Memorial Sloan Kettering Cancer Center. Board-certified in general surgery through the American Board of Surgery, he is a member of the American College of Physician Executives, Society of American Gastrointestinal and Endoscopic Surgeons, American College of Surgeons, American Society of Clinical Oncology, American Hepato-Pancreato-Biliary Association and Society of Surgical Oncology. Dr. Kuvshinoff has authored or co-authored more than 120 articles, abstracts, books and chapters. He is a peer reviewer for the Annals of Surgical Oncology and Journal of Surgical Oncology, and an Associate Editor for BioMedCentral Cancer.
###
The mission of Roswell Park Comprehensive Cancer Center is to understand, prevent and cure cancer. Founded in 1898, Roswell Park is one of the first cancer centers in the country to be named a National Cancer Institute-designated comprehensive cancer center and remains the only facility with this designation in Upstate New York. The Institute is a member of the prestigious National Comprehensive Cancer Network, an alliance of the nation's leading cancer centers; maintains affiliate sites; and is a partner in national and international collaborative programs. For more information, visit www.roswellpark.org, call 1-800-ROSWELL (1-800-767-9355) or email AskRoswell@Roswellpark.org. Follow Roswell Park on Facebook and Twitter.
Editor's note: To receive a high-resolution .jpg version of this image by email, please send a request to annie.deck-miller@roswellpark.org. A video interview with Dr. Kuvshinoff on his approach to delivery of oncology care is available at https://www.roswellpark.org/boris-kuvshinoff-ii.