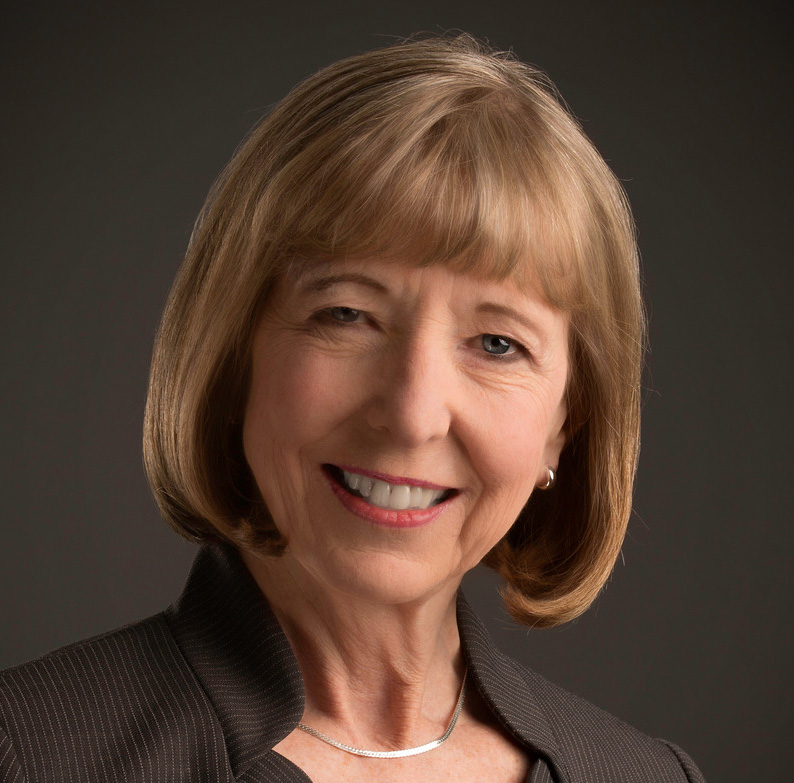 Roswell Park Cancer Institute
President & CEO
Wallace Family Chair in Translational Research
Professor of Oncology
State University of New York at Buffalo
Professor, Pharmaceutical Sciences
Dr. Candace S. Johnson joined the faculty of Roswell Park Cancer Institute in February 2002, and is currently President & CEO, the Wallace Family Chair in Translational Research, and Professor of Oncology.
From 1997-2002, Dr. Johnson served as Deputy Director of Basic Research at the University of Pittsburgh Cancer Institute, and Professor of Pharmacology and Medicine at the University of Pittsburgh School of Medicine.
Dr. Johnson earned her doctoral degree in Immunology from Ohio State University, Columbus, in 1977. From 1977 to 1981, she completed research and postdoctoral fellowships in Immunology/Cell Biology at the Michigan Cancer Foundation, Detroit.
Dr. Johnson's research interests include translational research to facilitate the efficient application of promising laboratory findings in clinical studies; preclinical design and development of more effective therapeutic approaches to cancer using highly characterized tumor models; and mechanisms of vitamin D mediated antiproliferative effects either alone or in combination with other cytotoxic agents.
Dr. Johnson is a member of the National Institutes of Health Reviewers Reserve and has served as a member of the National Cancer Institute Review Group Subcommittee A Cancer Center (Parent Committee) and of the Experimental Therapeutics Study Section (2) for 2 terms. She also is a member of many professional and scientific societies, Senior Editor of Molecular Cancer Therapeutics, Associate Editor of Molecular and Cellular Differentiation, Oncology, and Molecular Pharmacology, and a member of the editorial board of Oncology Reports and Molecular Pharmacology.
Dr. Johnson has authored or coauthored nearly 200 journal publications, book chapters and abstracts, and has been issued patents on the "Use of Pretreatment Chemicals to Enhance Efficacy of Cytotoxic Agents" and "Endothelial Specific Targeting."
Fellowship:
1981 - NIH Research Fellow - Immunology/Cell Biology - Michigan Cancer Foundation, Detroit, MI
1979 - Post-doctoral Research Fellow - Immunology/Cell Biology - Michigan Cancer Foundation, Detroit, MI
Education and Training:
1977 - PhD - Immunology - The Ohio State University, Columbus, OH
1974 - MS - Microbiology/Pathology - The Ohio State University, Columbus, OH
Professional Memberships:
1996 - American Society of Clinical Oncology
1995 - Society for Biological Therapy
1984 - American Society of Hematology
1984 - American Association for Laboratory Animal Science
1984 - American Association for Cancer Research
1983 - American Association of Immunologists
1980 - American Association for the Advancement of Science
Honors and Awards:
2013 - Dr. Thomas B. Tomasi Hope Award
2013 - Medaille College Excellence in Leadership Award
2010 - University of Pittsburgh Innovator Award
2010 - Elected Fellow of the American Association for Advancement of Science
2005 - Robert, Anne and Lew Wallace Endowed Chair in Translational Research
2003 - Scientific Contributions to Clinical Training Award, Roswell Park Cancer Institute
1998 - Woman of Distinction, Girl Scouts
1995 - Scientific Leadership Award, University of Pittsburgh Cancer Institute
1979 - USPHS, NIH Post-doctoral Fellowship Award