American Urological Association Honors James Mohler as AUA 2015 Distinguished Scholar Alumnus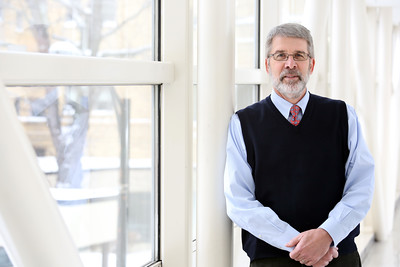 James Mohler, MD, Associate Director and Senior Vice President for Translational Research and Chair of the Urology Department at Roswell Park Comprehensive Cancer Center received the 2015 Urology Care Foundation Distinguished Scholar Alumnus Award from the American Urological Association (AUA). The award was presented at the annual meeting of the AUA held in New Orleans.
"Dr. Mohler has continuously provided an excellent research environment, shared his wealth of knowledge, maintained and taught others to maintain impeccable medical standards, and earned the respect and admiration of the entire urological research community," said Richard Memo, MD, Chair of the AUA Urology Care Foundation Board of Directors.
The Urology Care Foundation Distinguished Scholar Alumnus Award is given to an individual who makes significant contributions to the field of urology. Dr. Mohler is world-renowned for his career-long contributions to urologic research especially in the field of prostate cancer. He has led a laboratory effort and the largest population-based study of newly diagnosed prostate cancer ever done.
Dr. Mohler's research interests focus on the role of androgen metabolism and the androgen receptor in 1) the failure of androgen deprivation therapy for advanced prostate cancer and 2) racial differences in the aggressiveness of prostate cancer.
The American Urological Association was founded in 1902. Its mission is to promote the highest standards of urological clinical care through education, research and the formulation of health care policy.