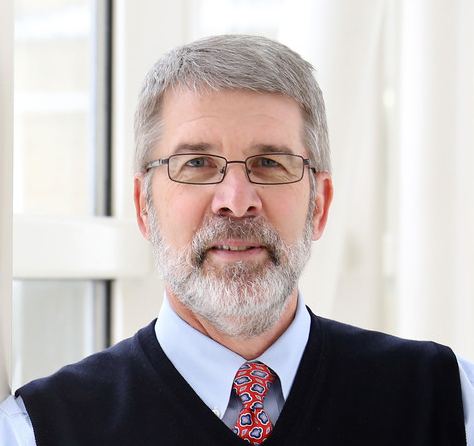 Roswell Park Cancer Institute
Associate Director and Senior Vice President for Translational Research
Chair, Department of Urology
Professor of Oncology
School of Medicine and Biomedical Sciences, State University of New York at Buffalo
University of North Carolina at Chapel Hill
Adjunct Professor of Surgery
Member, Lineberger Comprehensive Cancer Center
Dr. Mohler earned his medical degree from the Medical College of Georgia and completed residency training in Surgery and Urology at the University of Kentucky Medical Center and a research fellowship in Urologic Oncology at The Johns Hopkins University School of Medicine.
Dr. Mohler is licensed by New York and North Carolina, a Diplomate of the National Board of Medical Examiners and the American Board of Urology, and a Fellow of the American College of Surgeons.
Dr. Mohler is Chair of the NCCN Prostate Cancer Guideline Committee, Past-President of the Society for Basic Urologic Research and Vice-Chair of the Urology Committee of the Alliance for Clinical Trials in Oncology (formerly CALGB) and is a member of the American Medical Association, American Association for the Advancement of Science, American Association for Cancer Research, American Urological Association and American College of Surgeons. He is a 2015 Distinguished Scholar Alumnus of the American Urological Association.
Dr. Mohler's clinical practice focuses upon prostate cancer and robot-assisted laparoscopic surgery. His laboratory focuses upon the role of the androgen receptor in racial differences in prostate cancer aggressiveness and prostate cancer recurrence during androgen deprivation therapy. He has authored or co-authored more than 200 publications and book chapters, and a book "Androgen Action in Prostate Cancer." He serves on the editorial board of The Prostate, Journal of the National Comprehensive Cancer Network, Journal of Robotic Surgery, and Therapeutic Advances in Urology, and reviews for several journals including Cancer, Cancer Research, Clinical Cancer Research, Journal of Molecular Endocrinology, Journal of Urology, Oncogene, Science Translational Medicine and Urology.
Special Interests:
Role of androgen receptor in the growth of prostate cancer
Mechanism of prostate cancer growth after androgen deprivation therapy
Racial differences in the androgen axis
Active surveillance‎ for low risk prostate cancer
Board Certification:
Diplomate, National Board of Medical Examiners
American Board of Urology
Fellow, American College of Surgeons
Fellowship:
Johns Hopkins University School of Medicine, Baltimore, MD
Residency:
University of Kentucky, Lexington, KY
Duke University Medical Center, Durham, NC
Education and Training:
MD - Medical College of Georgia, Augusta, GA