The Hematology-Oncology Fellowship program is based in the Departments of Medicine at Roswell Park and the University at Buffalo. The clinical experience of each fellow is varied and intense. Trainees are exposed to patients representing the full spectrum of malignant and hematological diseases.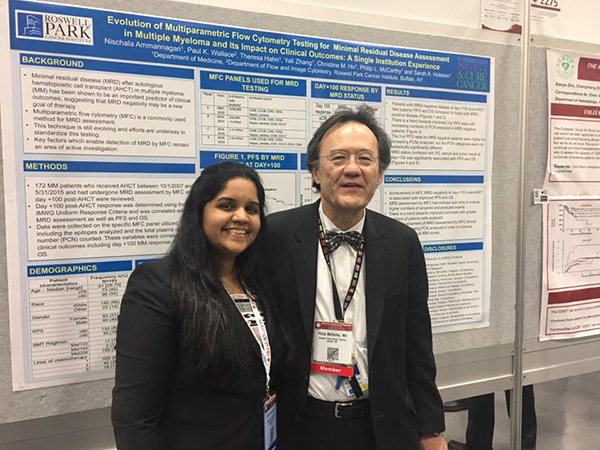 Continuity clinic
Fellows directly care for patients, under faculty supervision, in both inpatient and outpatient clinics. All fellows have an outpatient continuity clinic which allows for the long-range follow-up of patients over the years of their training.
Conferences
A wide array of regularly scheduled didactic conferences, multidisciplinary case management conferences, and educational seminars occur on a weekly/monthly basis in both the Medical Oncology and Hematology curriculums. See the following conference lists for specific topics and schedule information:
Clinical and research time
Fellows devote at least 18 months to clinical rotations in Medical Oncology and Hematology with remaining time spent on clinical electives and research. See Curriculum and Research Opportunities for further details.