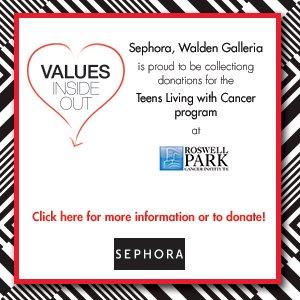 Roswell Park works closesly with local and national corporations to develop mutually beneficial partnerships. We are eager to work with you to customize a program to meet your own business objectives.
We encourage you to explore the many ways that you can become a Partner for a Cure. Download our corporate partnership brochure today.
Your partnership allows us to fund critical research and develop new programs for patients and their families here at Roswell Park Comprehensive Cancer Center. Every dollar you donate will help generate an additional thirteen dollars in new grant funding thanks to research results you help us achieve. Learn more about the impact of corporate partnerships.
If your organization is interested in learning more about Partners for a Cure, please contact: