Roswell Park is a designated von Hippel-Lindau (VHL) Clinical Care Center offering careful monitoring, early detection and timely treatment to reduce and prevent harmful effects of this and other hereditary kidney cancer gene mutations.
Make an appointment Genetic screening Meet the VHL team
What is von Hippel-Lindau (VHL) disease?
Von Hippel-Lindau (VHL) disease is an inherited genetic condition that causes tumors to grow in many areas of the body, including the eyes, brain, uterus, kidneys, pancreas and adrenal glands. Although many of these tumors are benign (not cancerous) they can cause serious complications such as blindness, hearing loss and death. Patients with VHL also face increased risk for developing cancer in the kidneys and pancreas.
Other genetic syndromes such as hereditary leiomyomatosis and renal cell carcinoma (HLRCC) or Birt-Hogg-Dube (BHD) are also associated with increased kidney cancer risk. Patients with these syndromes may receive personalized and multidisciplinary care in our VHL clinical care center.
VHL, HLRCC and BHD are complex diseases, but with appropriate surveillance and treatment we can help you manage your condition and lead a full and productive life.
What does VHL care include?
The VHL gene mutation affects several different body systems and experts cannot predict how it will progress in a particular person. As a result, patients must see multiple providers for surveillance on a regular basis, including specialists in urology, oncology, neurology, ophthalmology, endocrinology and more. Kidney cancer is the most common and potentially life-threatening manifestation of both VHL disease and HLRCC. Routine monitoring with various testing, MRI scans and other assessments provide the best opportunity for early detection and treatment of these tumors.
At Roswell Park's VHL clinical care center, we have these multidisciplinary specialists in one location who detect, monitor and treat these tumors every day. In addition, our team includes psychologists, social workers and a dedicated patient navigator to help you cope with your condition and manage your care.
Anyone with a positive test for VHL should follow the Active Surveillance guidelines that include:
Physical examination, family history, blood pressure and pulse, yearly
MRI of the kidneys, yearly
MRI of abdomen, every 2 years from age 15 to 65
MRI of inner ear, once at age 15
Blood tests to check adrenal function, yearly up to age 65
MRI of brain and spine, every 2 years
Hearing test (audiogram), every 2 years from age 11 to 65
Dilated eye examination, every 6 to 12 months
Assessment for anxiety and depression every 3 months or as needed
Our dedicated patient navigator will manage your tests and appointments and coordinate any follow-up with appropriate specialists for treatment.
Genetic screening
If you have a blood relative diagnosed with VHL disease or other cancer gene mutation, please consider a genetic consultation. Our genetics counselors will go over your family and medical history and help determine whether genetic screening is right for you.
Are you eligible for the VHL Clinical Care Center?
You should contact our VHL clinical care center if you have any of the following:
Positive or suspected VHL mutation
Other hereditary genetic syndromes such as hereditary leiomyomatosis and renal cell carcinoma and (HLRCC) or Birt-Hogg-Dube (BHD)
Blood relative diagnosed with VHL disease
Kidney cancer diagnosis at age 46 or younger
Meet the VHL Team
Alexandra Sanders, RN, MSN
VHL Patient Navigator/Point of Contact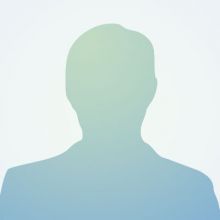 David Rodman, MD
Ophthalmology
Bethann Levin, LMSW
Social Work