Breast Reconstruction Surgery
The goal of breast reconstruction surgery is to replace the skin, nipple and breast tissue that's removed during a mastectomy. The decision to undergo breast reconstruction after cancer surgery is a deeply personal choice. Women commonly choose to have the surgery because it can:
Improve emotional and social well-being
Restore feelings of wholeness and attractiveness
Eliminate the need to wear an external prosthesis
Our plastic surgeons will work with your oncologists to plan your reconstruction surgeries around your other cancer treatments.
Types of Breast Reconstruction
Roswell Park offers both single-stage immediate breast reconstruction, at the time of your mastectomy, and delayed reconstruction also known as two-stage breast reconstruction surgery, performed months or even years after breast cancer surgery.
Our surgeons typically use one of these approaches to reconstruct a breast:
Implant reconstruction inserts an implant made of silicone or saline (saltwater).
Autologous or flap reconstruction uses skin, fat and muscle tissue from other body areas such as the abdomen, thighs or buttocks.
Combination of implants and your own tissue.
In addition, your reconstruction may include:
Surgery to the unaffected breast in order to achieve symmetry. This could include a breast lift, implant or reduction.
Nipple reconstruction and/or tattooing for improved appearance.
Insurance Coverage for Breast Reconstruction
Federal law (Women's Health and Cancer Rights Act of 1998) requires group health insurance plans (including Medicare and Medicaid) that cover mastectomy costs to also cover reconstruction surgery or other post-mastectomy treatments for female breast cancer patients. Required coverage includes:
all stages of reconstruction on the affected breast
symmetry procedures to the other breast
prostheses and treatment of physical side effects of mastectomy such as lymphedema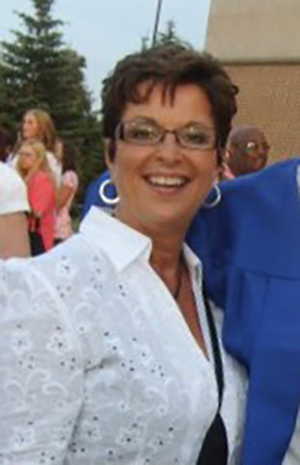 From a survivor
"I was not the least bit concerned about having a mastectomy. But this time, after the mastectomy, my surgeon suggested that I consider breast reconstruction..."
Breast Cancer Survivor, Sara Norton, shares her experience.
Read More
When to Consider Breast Reconstruction
Anytime. You may wish to explore reconstruction as early as when you receive your diagnosis or years after your treatment. Learning about your reconstruction options, and the outcome you can expect should be part of your cancer treatment planning — even if you opt to delay reconstruction or defer your decision until a later time.
Make an Appointment
Schedule a consultation online or call 1-800-ROSWELL (1-800-767-9355). Appointments are available from 8 a.m. to 5 p.m., Monday through Friday. Consultations are also available at Roswell Park's Amherst Center.