Get your mammogram where the experts are.
---
The latest 3D mammogram technology
Express appointments take 30 minutes or less
Free, convenient parking
Request a Mammography
Appointment
Appointments for screening mammograms are available from 8 a.m.–6 p.m., Monday through Friday.
1-800-767-9355 or schedule online.
Free, convenient parking is provided.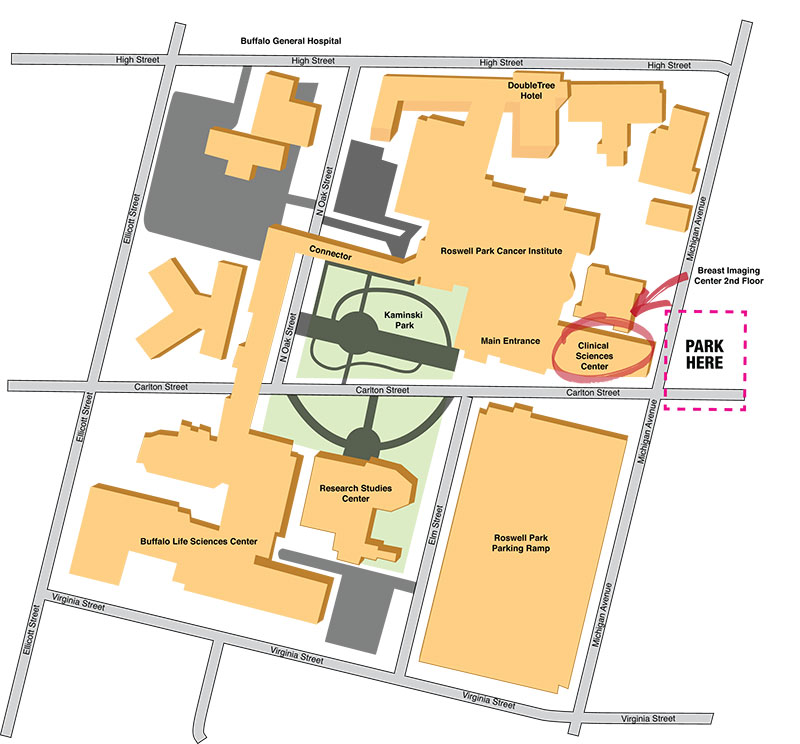 Less than 30 minutes
Express appointments take 30 minutes or less! With this option, you can leave your appointment immediately following your screening and receive a phone call the next day with the results. However, you also have the choice to stay and have your results read during your appointment by an expert radiologist.
Exercise your freedom of choice
YOU have the choice where to receive your mammogram. YOU want to be where the experts are. You do not need a referral to make an appointment with our Breast Imaging team.
Experts in cancer imaging
We have a dedicated team of seven mammography technologists and four diagnostic radiologists who specialize in the detection of breast cancer. Most mammograms are normal, but if yours isn't, this is where you want to be.
State-of-the-art space and technology
Our brand new building, the Scott Bieler Clinical Sciences Center, houses a spacious state-of-the-art Breast Imaging Center equipped with digital mammography and tomosynthesis (also known as 3D screening) capabilities.
Parking Information
Free parking is available in the lot at the corner of Michigan Street and Carlton Street.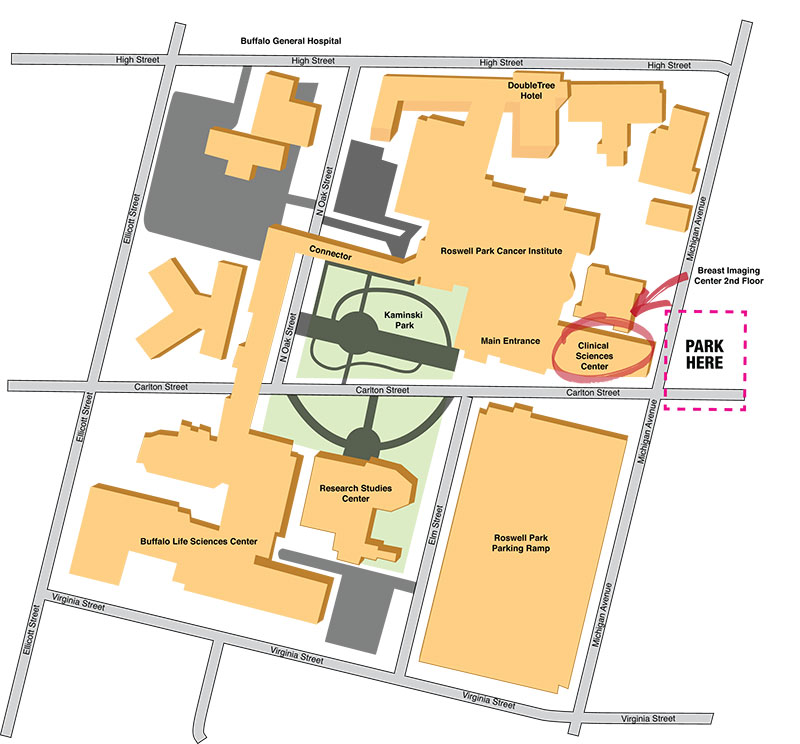 Did you know?
Roswell Park recommends yearly mammograms starting at age 40.
1 out of 8 women will develop breast cancer during their lifetimes.
Routine mammography saves lives, reducing a woman's risk of dying from breast cancer by 30 - 50 percent.
Chief Health Officer
As Chief Health Officer you are in control. You are responsible for the health of your family, but you have to take care of yourself to be there for them.