Roswell Park Investigators Awarded More than $1 Million in Donor Support to Obtain Pilot Data
Studies identified as the most promising preliminary projects following an internal competitive review process
Tuesday, December 5, 2017
Highlights:
14 preliminary studies advancing with donor support
More than $1 million awarded to most promising studies
Donations received through individual gifts, special events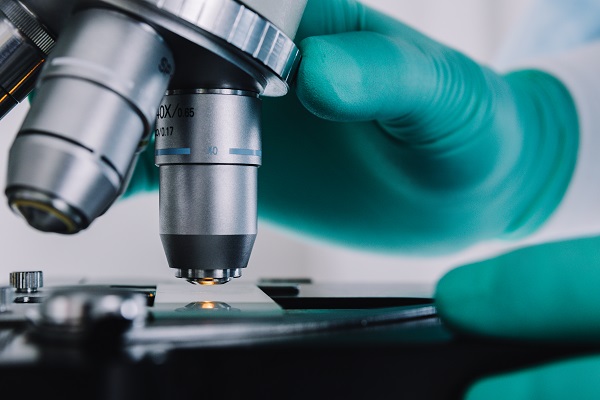 Fourteen promising preliminary cancer research projects at Roswell Park Comprehensive Cancer Center recently received a total of $1,342,938 from the Roswell Park Alliance Foundation, the 501(c)(3) not-for-profit organization that raises funds and manages all donations made to Roswell Park. Nine grants went to researchers who received a portion of the funds following a competitive peer-review process that is led by the Foundation.
The researchers submitted their project proposals to the Alliance Foundation's Scientific Advisory Committee (SAC), made up of objective Roswell Park scientists, who scored the applications and selected the projects that would receive funding based on their potential to find cancer cures and save lives.
"Investigating and developing new approaches to treating cancer is critical to our mission," said Candace S. Johnson, PhD, President and CEO of Roswell Park. "These projects show great promise for improving the way we understand, prevent and treat cancer, and they wouldn't be possible without the generosity of our donors and the support of the Roswell Park Alliance Foundation."
The fall 2017 request for applications solicited and received 51 applications. Here are the nine that were selected by the SAC to receive grant awards, totaling $897,357:
Through separately managed processes, the Foundation also awarded funds to support research efforts for the following investigators. All were determined to be strategic priorities associated with the Cancer Center Support Grant:
These projects were made possible through the generosity of Roswell Park supporters, including individual gifts and donations to events like The Ride For Roswell, Goin' Bald for Bucks, Empire State Ride and Team Roswell. Learn more about the funding process at RoswellPark.org/Giving.