Application Deadline
January 10, 2019
Program Dates
Monday, June 3 – Friday, August 9, 2019 (10 weeks)
Program Description
Are you a college junior contemplating a research career choice that includes graduate school? Then consider an internship that gives you a first-hand cancer research experience by working full-time on an independent project.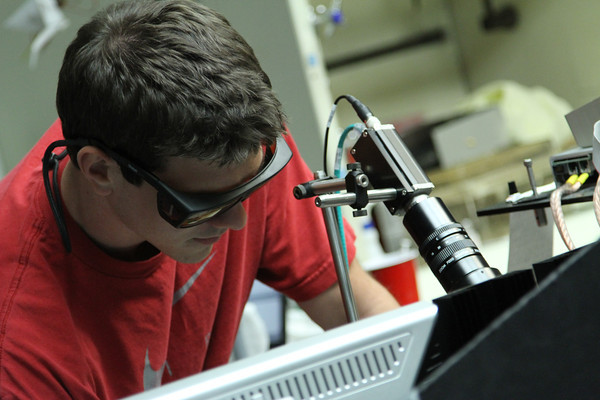 Your research experience will take place in the collaborative environment of a research laboratory. You will receive mentorship and insight into your desired future career by working alongside a research staff of graduate students, post-doctoral scholars and laboratory technicians. This core research experience will be forified by a curriculum of educational and career development activities. Through these activities you will engage in informal scientific exchange with faculty and students at an Roswell Park-wide science retreat; learn about current and cutting-edge topics in cancer at weekly seminars; share in your discoveries with intern peers through peer-mentorship cross-training; and explore the possibility of alternative science careers during field trips to life science companies.
You will conclude your research experience by presenting your project in the formal settings of both the program research conference and "Buffalo Research Day." Here you will hone your scientific communication skills and compete for awarded "Best Talks." Throughout the program you will have the opportunity to bond with peers who have the same interest in science by attending planned social activities.
Areas of Research
Students with an interest in biology, chemistry, physics or math can choose to rank their selection of available projects in the following research areas:
Cancer biophysics
Biostatistics
Tumor immunology
Cancer prevention/epidemiology
Cancer cellular/molecular biology
Cancer genetics
Molecular pharmacology
Cancer therapeutics
Previous projects covered the following topics:
"Mechanisms of Taxol Resistance in Prostate Cancer Cell Lines"
"Effect of Radioprotectant Drug CBLB502 on Proliferative Cells of the Irradiated Mouse Brain"
"Development of Interactive Prostate Cancer Education Program for African American Lay Health Advisors"
Program Eligibility
Applicants must meet all the following criteria at the time of application:
Enrolled in their junior year of college at the time of application (graduating class of 2020)
A U.S. citizen or a U.S. permanent resident
Program Stipends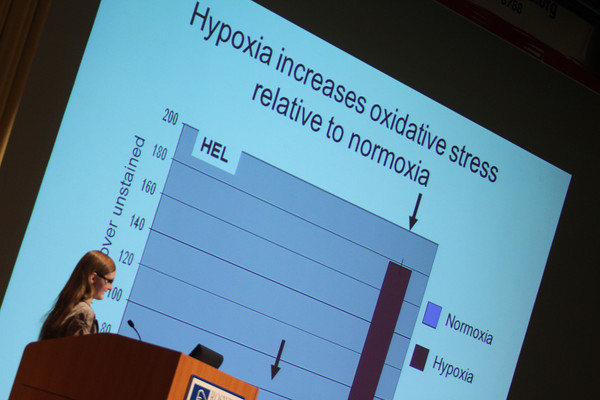 Limited funding is available to support stipends for select applicants to the summer program. Funding support is awarded based on the qualifications of applicants and criteria required by our outside funding sources. Applicants who are not offered a paid internship due to eligibility criteria and limited availability of program funds may be offered an unpaid internship.
The NCI R25 funding source provides a limited number of subsistence allowances in the amount of $4000 for the ten week program. These allowances are disbursed to interns in five bi-weekly (every two weeks) check installments during the program. Eligibility criteria for this funding source is listed above. This allowance is used by interns to pay for food, incidentals and, in the case of out-of-town interns, dormitory/housing costs (see below for cost breakdown.)
All out-of-town interns are responsibe for their travel expenses to-and-from Buffalo, NY.
Program Cost
Applicants
Application fee: $35 (non-refundable)*
*Students may have the application fee waived if they are eligible to for the following financial aid programs according to their SAR report: Academic Competitiveness Grant; Federal Supplemental Educational Opportunity Grant; Scholarships for Disadvantaged Students
All accepted interns
Program fee: $65 (non-refundable)
Out-of-town interns:
Canisius College Dormitory expense ($30 /night room rate in 2017): $2100 for ten week program
METRO subway/bus Cram pass: $60 (rate in 2017)
Interns must cover the cost of their own food and round-trip travel expenses to Buffalo, NY.
Accommodations for Out-of-town Students
Out-of-town students have the option to find their own lodging or live in Dugan Hall dormitory at Canisius College. Learn more about the living accommodations provided at Dugan Hall.
FAQ and Program Contact
Read frequently asked questions about the program. If you have more specific questions contact the Department of Educational Affairs by email at education@roswellpark.org or by phone at 716-845-2339 .
Online Application and Instructions
Apply online for the Summer Research Experience Program in Cancer Science at Roswell Park.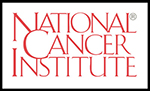 Funding support is provided by the National Cancer Institute of the National Institutes of Health under award numbers: R25CA181003.