Summer Research Experience Program in Cancer Science
Are you a college junior contemplating a research career choice that includes graduate school?
Application Deadline
January 31st
Program Dates:
June 7th- August 13th
COVID-19 Pandemic Update, 10/26/2020: The summer research experiences are scheduled to begin on June 7th for the 2021 program. Given the uncertainty of the future status of the COVID-19 pandemic, the program is subject to delay or cancellation. We will continue to provide updates to applicants throughout the application cycle on the program status.
Confirm your plans this summer to pursue a PhD and Career in Cancer Research: 
Consider a first-hand cancer research experience in the translational setting of a cancer center working full-time on an independent project of your choosing.
Your research experience will take place in the collaborative environment of a research laboratory. You will receive mentorship and insight into your desired future career by working alongside a research staff of graduate students, post-doctoral scholars and laboratory technicians. This core research experience will be fortified by laboratory skills-training, a weekly didactic lecture series on cancer biology and career development activities. Through these activities you will learn about current and cutting-edge topics; share in your discoveries peers; and explore science careers. In combination your research experience and supporting educational activities will help you to make an informed decision about and distinguish your application for graduate school. In fact , approximately eighty percent of summer students who apply to our Roswell Park PhD Program in Cancer Science are accepted!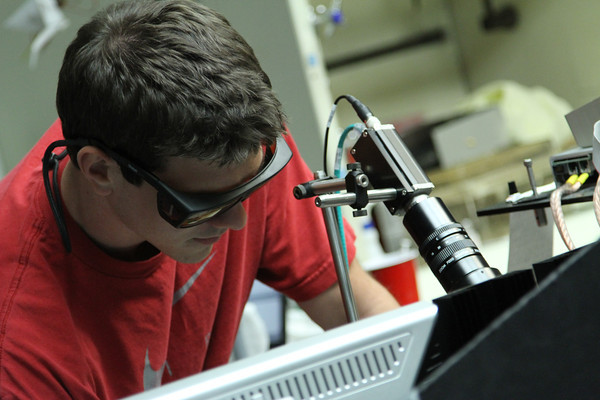 You will conclude your research experience by presenting your project in the formal settings of both the program research conference and "Buffalo Research Day." Here you will hone your scientific communication skills and compete for awarded "Best Talks." Throughout the program you will have the opportunity to bond with peers who have the same interest in science by attending planned social activities.
Specifically interested in tobacco research which leads to policy-making?
There is a special opportunity for students interested in tobacco regulatory science to participate in a research meeting/collaboration with WNY Center for Research on Flavored Tobacco Products (CRoFT) investigators at the University of Rochester Medical Center as part of the ten week research program. To take advantage advantage of this opportunity, applicants should consider ranking mentors on their application who are asterisked in the Mentor Directory at the application page.
Two-Summer Funded Research Opportunity for Current Sophomores in CSTEP Programs
There is an opportunity for current Sophomores enrolled in CSTEP Programs to participate in two summer's of funded research under the R25 Summer Research Experience Program. Students who are attending local and regional SUNY colleges and enrolled in CSTEP programs can apply as a sophomore to receive a research experience in the summer after sophomore year and return again to continue research after junior year. This allows students to receive a significant amount of research time to be productive towards presenting and potentially publishing their research. Students in their second summer will also mentor their peers starting their first Sophomore summer experience.  Interested applicants should indicate they are CSTEP sophomores on the application and select from those mentors who are participating in this two summer peer-to-peer program
Choose Areas of Research from Across All Scientific Disciplines
Students with an interest in biology, chemistry, physics, math and human behavior choose to rank their selection of available projects in the following research areas: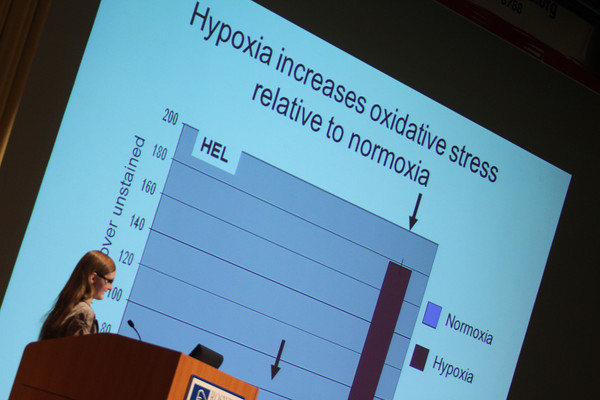 Cancer biophysics
Biostatistics
Tumor immunology
Cancer prevention/epidemiology
Cancer cellular/molecular biology
Cancer genetics
Health Behavior
Molecular pharmacology
Cancer therapeutics
Previous projects covered the following topics:
"Mechanisms of Taxol Resistance in Prostate Cancer Cell Lines"
"Effect of Radioprotectant Drug CBLB502 on Proliferative Cells of the Irradiated Mouse Brain"
"Development of Interactive Prostate Cancer Education Program for African American Lay Health Advisors"
Program Eligibility
Applicants must meet all the following criteria at the time of application:
Enrolled in their junior year of college at the time of application (graduating class of 2022) or
Enrolled in their sophomore year AND participating in a SUNY C-STEP, LSAMP or McNair Program
Be a U.S. citizen or a U.S. permanent resident
Program Financial Support
Funding is available to provide support subsistence allowances for applicants accepted into the summer program.
Funding support is made possible by our NCI R25 grant and is awarded based on the qualifications of applicants and criteria required by our outside funding sources.
Each student accepted into the NCI R25 funded 10 week (400hr) program will receive a subsistence allowance in the amount of $6000. These allowances are disbursed to summer students in five bi-weekly (every two weeks) check installments over the duration of the summer program. Eligibility criteria for this funding source is listed above. This allowance is used by students to pay for food, incidentals and, in the case of out-of-town interns, dormitory/housing costs (see below for cost breakdown.)
All out-of-town interns are responsible for their travel expenses to-and-from Buffalo, NY.
Program Cost
Program Funding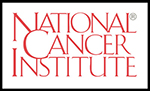 Funding support is provided by the National Cancer Institute of the National Institutes of Health under award numbers: R25CA181003 and U54 CA228110
Applicants
Application fee: $35 (non-refundable)*
*Students may have the application fee waived if they are eligible to for the following financial aid programs according to their SAR report: Academic Competitiveness Grant; Federal Supplemental Educational Opportunity Grant; Scholarships for Disadvantaged Students
All accepted interns
Program fee: $65 (non-refundable)
Out-of-town interns
1 Bedroom Rentals in Buffalo are ~$1900 and studio apartments are ~$1500 for the ten week program, details on housing can be obtained by emailing education@roswellpark.org
METRO subway/bus Cram pass: $60 (rate in 2020)
Interns must cover the cost of their own food and round-trip travel expenses to Buffalo, NY.
Accommodations for Out-of-town Students
Out-of-town students are responsible for finding their own lodging. A list will be provided at the time of acceptance)
FAQ and Program Contact
Read frequently asked questions about the program. If you have more specific questions contact the Department of Educational Affairs by email at education@roswellpark.org or by phone at 716-845-2339.