da Vinci Surgical System (dVSS®)
The da Vinci Surgical System is a robotic surgical system designed to facilitate complex surgery using a minimally invasive approach, and is controlled by a surgeon from a console.
da Vinci Backpack
The Mimic is a surgical simulation platform that provides realistic on-demand training and uses a new proficiency-based scoring system to assess a trainee's progress over time. The mimic sits on the da Vinci Surgical System like a backpack and allows the surgeon to train in a safe environment, faster and more efficiently.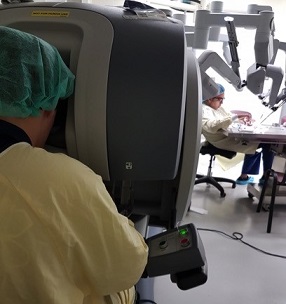 Laparoscopic Training Boxes
Fundamentals of Laparoscopic Surgery (FLS) training boxes and the corresponding curriculum help trainees perfect their skills using laparoscopic tools in timed, practical exercises.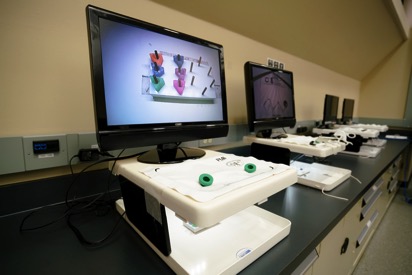 LapSkills® Simulator
Using augmented-reality-based training, the LapSkills® Simulator develops trainees' skills with laparoscopic tools, moving up from basic concepts to complex procedures.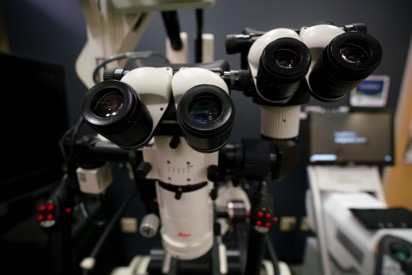 Robotic Surgical Simulator (RoSS®)
The Robotic Surgery Simulator (RoSS®) provides hands-on training and practice before the surgeon transfers robotic surgery skills to the operating room. It was invented by the Roswell Park Comprehensive Cancer Center in 2006 and is a blending of software and hardware to mock a robotic surgery console. It features a comprehensive curriculum created in an augmented-reality based environment in order for surgeons to receive the training they need without endangering patients.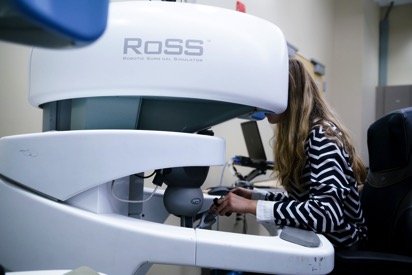 Surgical Robot Lab
The Surgical Robot Lab is a restricted-access area, available only when an authorized staff member escorts you. During a two-week training program, you can expect to spend at least three days working in this lab to develop your proficiency with the surgical robot. The Surgical Robot Lab houses a da Vinci Surgical System (dVSS®) that is used exclusively for training.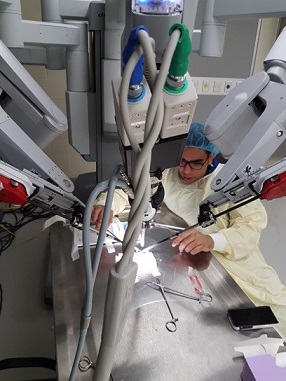 GI MentorExpress
The GI MentorExpress designed by 3D Systems, formerly known as Simbionix. The GI MentorExpress is a portable platform that features the most advanced gastrointestinal (GI) endoscopy simulation.