Fundamentals of Laparoscopic Surgery (FLS)
The Fundamentals of Laparoscopic SurgeryTM (FLS) program teaches and assesses both cognitive and technical skills related to laparoscopic surgery.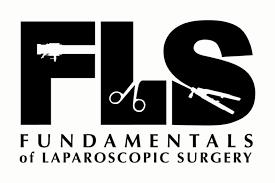 The curriculum is proficiency-based, so trainees review the materials and practice independently until they reach a predetermined level of proficiency.
Successfully achieving certification in the Fundamentals of Laparoscopic Surgery (FLS) is a national requirement to receive the initial American Board of Surgery certification. For people who have already received their American Board of Surgery certification, the FLS certification is valuable as a foundation or supplement to any MIS curriculum.
Book Your Training
In order to be eligible to take the FLS exam you must follow the instructions via the self-instructional web-based program, available for purchase at http://www.flsprogram.org/.
Test Schedule
1st, 2nd and 3rd Monday of every month
Schedule Your Exam
Please schedule your test at www.webassessor.com/sages.
*We cannot assist you in scheduling this exam; you must use the webassessor to schedule your exam date.
Testing Costs
Vouchers for FLS testing must be purchased via the FLS program. There is no fee from Roswell Park Comprehensive Cancer Center to sign up for testing dates. There is a fee associated with utilizing the ATLAS program for training purposes in preparation for the FLS test.