"I just wanted to help head and neck cancer patients and make a difference."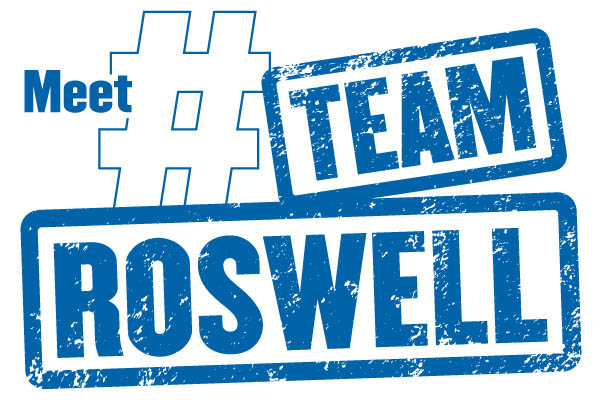 If Vishal Gupta, MD, looks familiar, think back to Super Sunday, when he was introduced as part of #TeamRoswell's all-star lineup in our popular television commercial that aired locally during Super Bowl 50.
Truly an MVP at Roswell Park and an expert in the field of head and neck cancer, Dr. Gupta has been providing care for patients at Roswell Park since 2013.
Using transoral robotic surgery (TORS) — robotic arms used to remove cancers located in the back of in the throat — Dr. Gupta removes hard-to-reach lesions without having to perform an extensive operation on the jawbone. Dr. Gupta also assists patients after surgery, providing rehabilitation for those experiencing problems swallowing or breathing following treatment.
In addition to providing direct care, Dr. Gupta gives back to Roswell Park by serving as captain of a Ride For Roswell team, created specifically for his patients. Funds raised from the The Ride For Roswell support research and patient programs at Roswell Park.
"I just wanted to do something for my patients who go through so much, and raise awareness about head and neck cancer," says Dr. Gupta. "I decided to make a team for these patients and ride with a group of people who take care of these patients."
Also an active marathoner, Dr. Gupta recognizes the benefits of running for both the body and mind.
"Running grounds me," he says. "It makes me a better person and helps me stay connected."
In the video above, Dr. Gupta explains more about the benefits of TORS, describes exactly what his patients mean to him, and shares more about his athletic endeavors.