We know that cancer was never part of your plan — and especially not now. We know what it's like to face cancer while in college, building a career or raising a family. We know what it really means to have cancer interrupt your life — and we can help.
Our program brings together support services designed to help you overcome the unique physical, emotional, social and practical challenges associated with a cancer diagnosis at this life stage. You probably have many questions, such as: Will I be able to have children? How can I cope with this anxiety? How do I talk to my kids about my disease?  Will I ever have sex again?
We are here to help you cope, find answers and solutions, and let you focus your energy on fighting your cancer. Some of the services you may find helpful include: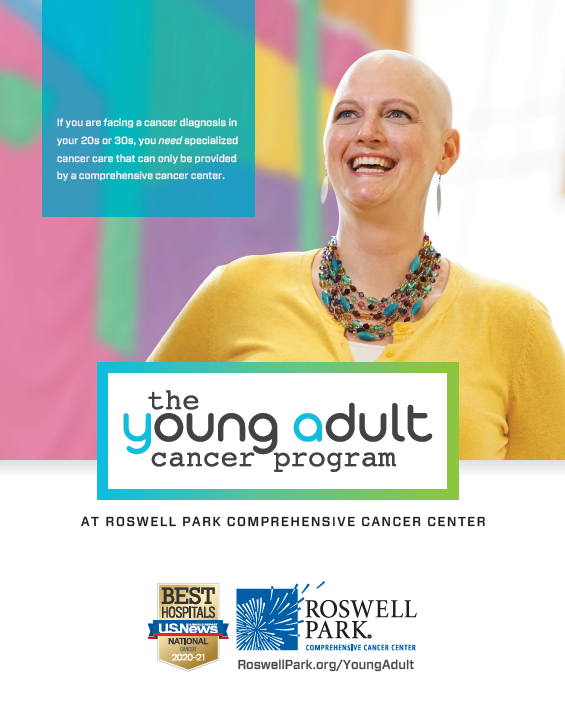 Young Adult Cancer Program
Learn more about our Young Adult Program
Connect with us
Roswell Park's Young Adult program sponsors many events, social gatherings, speakers, wellness workshops, support groups and networking opportunities for patients just like you. Call or text us at 716-341-3451, or sign up below for our newsletter to learn about upcoming programs and events.