The Young Adult Cancer Program
Supportive services designed specifically for cancer patients and survivors in their 20s and 30s.
Receiving a cancer diagnosis is never easy, nor are the challenges you may face during and after your treatment. We are here to keep you informed, provide resources throughout your journey, connect you with like-minded peers, and most importantly, help you stay positive!
NCCN Guidelines for Young Adults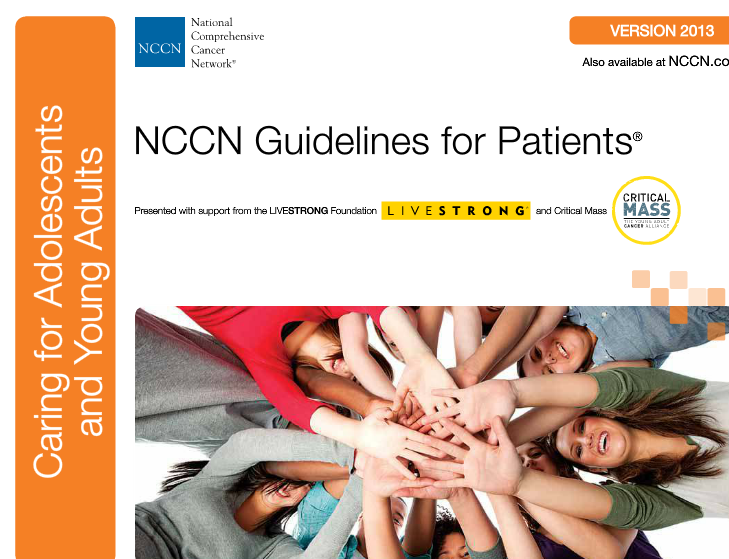 The National Comprehensive Cancer Network developed a booklet to help you cope with your disease. Learn more.
Check out Project Best Life
Get health & wellness inspiration and tips to help you live life to the fullest Learn more.
Cancer Talk Blog