The Donor Center at Roswell Park
Roswell Park Cancer Institute transfuses more than 17,000 blood products each year. Thanks to our committed donors, we are successfully able to meet the needs of our patients. We are grateful to the many loyal donors who continue to support our program and we look forward to welcoming new donors.
Give life, give blood at Roswell Park! Call The Donor Center today at 716-845-8275 or visit our Facebook page.
Mother's Day Giveaway!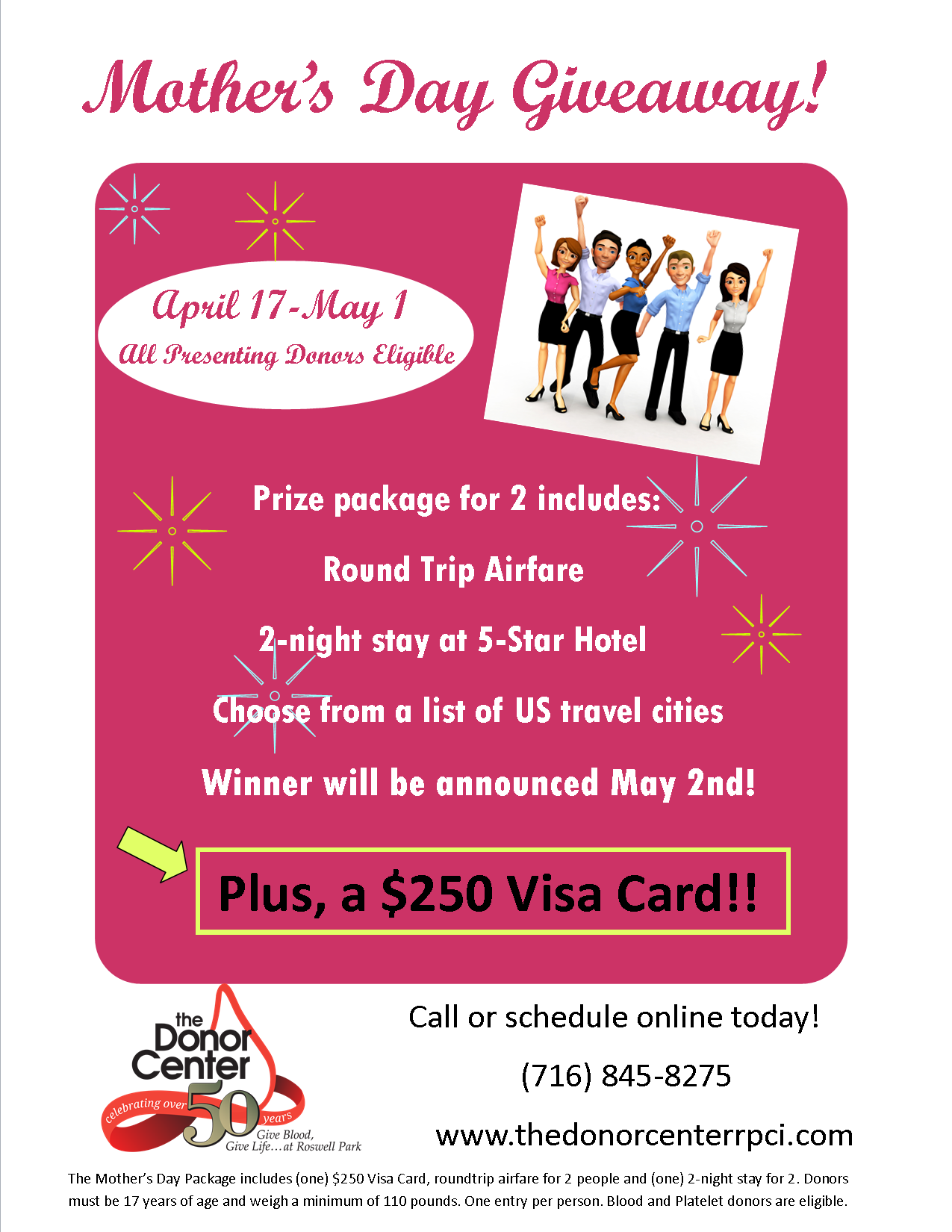 April 17 - May 1, all presenting donors are eligible to win a trip for two! Winners will be announced May 2. 
Available cities include: Memphis, Hartford, Las Vegas, Nashville, Miami, Reno, Dallas, Orlando, Newark, Houston, Albuquerque, San Antonio, Atlanta, Buffalo, Salt lake City, Boise, Charlotte, Richmond, Chicago, Raleigh/Durham, Seattle, Indianapolis, Cincinnati, Washington DC, Des Moines, Cleveland, Charleston, Louisville, Columbus, Milwaukee, New Orleans
Download our flyer for details.
Maria Turner, Marketing & Communications Director of Department of Laboratory Medicine and Pathology, explains the process of donating platelets.