Lung Cancer
If you have been diagnosed with lung cancer, or are at high risk for lung cancer, rest assured that as a Roswell Park patient, your care will be tailored to your individual needs and preferences, and delivered with compassion and respect.
Roswell Park's lung team provides comprehensive, individualized lung cancer care and screening to over 400 inpatient admissions and 7,000 outpatient visits per year, including almost 600 new patients annually.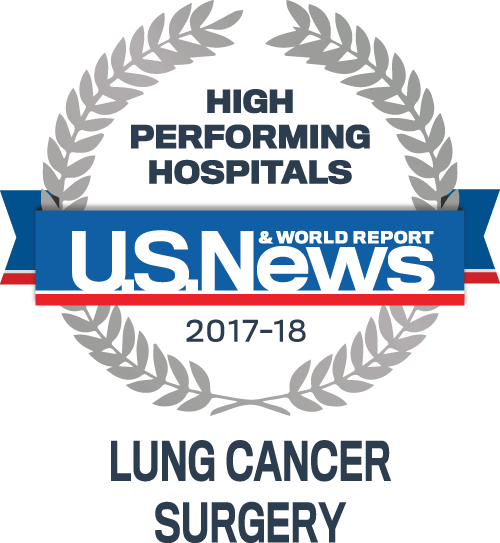 Roswell Park Cancer Institute has been named a 2017–18 Best Hospital for cancer by U.S. News & World Report and recognized as high-performing for lung cancer surgery.
Pioneering Clinical Trials
Roswell Park strives to find better ways to treat this disease through clinical trials, many of which have been pioneered and launched by our own translational research team.
Cancer Talk Blog