Nursing Practice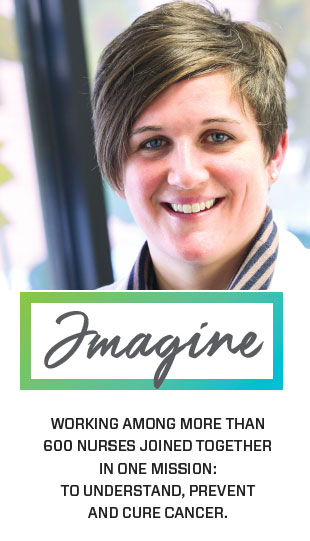 The goal of the Department of Nursing is to provide excellent and comprehensive care to cancer patients and their significant others during all phases of their evaluation and treatment. Patients have highly complex clinical, psychosocial and educational needs and the Nursing staff continuously strives to meet these needs through clinical care, patient/family education, nursing and multidisciplinary research and interdisciplinary collaboration. Patients range from pediatric to adult, include a wide range of diagnostic categories and all phases of treatment, including:
Professional Education
The Roswell Park Department of Nursing provides a vigorous schedule of education programs for patients, staff and the nursing community. Continuing education programs are routinely presented on:
Chemotherapy / Biotherapy
Blood and Bone Marrow Transplantation
Nursing Management
Preceptor Training
Leadership Development
Oncology Critical Care
Cancer Prevention and Detection
Skin, Wound and Ostomy Care
Additional educational programs are presented on new clinical pathways, research, initiatives and patient management strategies.
Patient Education
Patient education is an integral component of daily nursing practice at Roswell Park. Formal programs to help patients cope with the cancer experience and understand cancer therapy are also offered.