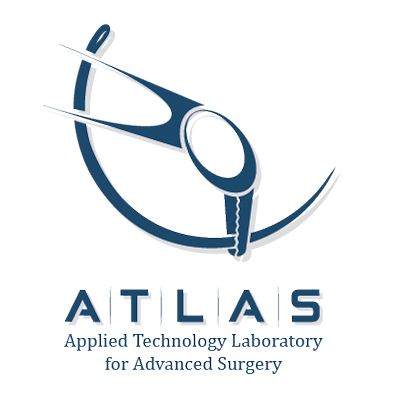 The Applied Technology Laboratory for Advanced Surgery (ATLAS) program at Roswell Park Cancer Institute (RPCI) was created to develop innovative, enhanced technologies in the medical field. The program comprises a technological development lab, medical illustration studio, and surgical training facilities, all fully supported by Roswell Park.
Surgical teams from around the globe come here to develop their skills under the guidance of Roswell Park's robotic surgery experts.
Teams from Egypt, Germany, Great Britain, Hungary, Japan, India, Saudi Arabia, Scotland, and Switzerland, as well as trainees from the University of Michigan, University of Miami, Duke University, and University of Pittsburgh are among those who have participated in RPCI's robotic surgery training and mentoring programs. By developing and enhancing their surgical capability, Roswell Park equips surgeon trainees to provide their patients with better clinical outcomes so they can return to active, productive lives faster.
Roswell Park has also developed several training tools to help surgeons adopt robotic surgery techniques faster and more easily:
The first-ever video-based textbook about robot-assisted surgery
The Robotic Surgery Simulator (RoSS®), which provides hands-on training and practice before the surgeon transfers robotic surgery skills to the operating room
Hands-On Surgical Training (HoST™) software
The first structured, validated curriculum: Fundamental Skills of Robotic Surgery (FSRS)
Roswell Park is the 1st and only official Fundamentals of Laparoscopic Surgery (FLS) Test Center in Upstate NY & 1 of 3 in New York State