Third Doses of the Vaccine Now Recommended for Immunocompromised Cancer Patients
Roswell Park stands ready to administer third-dose vaccines to our patients. We will be able to provide vaccines to our patients who prefer to be vaccinated at Roswell Park during their clinic visits. We will initially focus on vaccinating our patients with cancers of the blood or who have received a transplant or cellular therapy, and will inform you of any updates to vaccination opportunities at Roswell Park. For patients who receive platelet transfusions at Roswell Park, we recommend that you receive your vaccination at Roswell Park after your platelet transfusion to lower the risk of bleeding from the injection.
The most important thing is that you get fully vaccinated and protected from COVID-19 — do not wait for an appointment at Roswell Park if you have an earlier opportunity to get the vaccine.
Visit our vaccine page for more information and guidelines to those requiring a third dose.
Cancer doesn't stop, even during a pandemic. If you have been newly diagnosed, or are experiencing symptoms associated with cancer, we urge you to contact us immediately to request an appointment or set up a virtual visit. Don't delay your cancer care until life returns to normal. Roswell Park is a safe place to receive your care.
For the safety of our staff, patients and visitors, we continue to require that everyone mask up at Roswell Park.
While we continue to be encouraged by the science and the new CDC recommendations released May 13, 2021, that allow vaccinated individuals to put down their masks in most settings, this does not apply in hospitals and healthcare settings at this time. We must continue to protect our most vulnerable patients and we appreciate everyone's continued cooperation with the important public health measures of masking and physical distancing while at Roswell Park. We remain confident that the continued rollout of the vaccines and growing data about their impact will keep us inching forward toward resuming our normal lives.
Cancer doesn't stop, even during a pandemic. If you have been newly diagnosed, or are experiencing symptoms associated with cancer, we urge you to contact us immediately to request an appointment or set up a virtual visit. Don't delay your cancer care until life returns to normal. Roswell Park is a safe place to receive your care.
Vaccinated for COVID-19? Let us know!
If you had a COVID-19 vaccine outside of Roswell Park, your care team needs to see your vaccination card. This is important for many reasons, including determining if COVID-19 testing is needed prior to a procedure. Please upload your vaccination card on your patient portal or bring your COVID-19 vaccination card with you to your next appointment. We must see a valid COVID-19 vaccination card in order to update your record.
Vaccinated at Roswell Park? If you had the vaccine at Roswell Park, you will find a digital copy of your vaccine card within your MyRoswell portal. Click on the "Health" tab at the top of your portal, then "Immunizations"
These are unprecedented times, but our extraordinary new protocols are designed to keep you safe. From hand sanitizer to touchless door openers, learn how we are protecting our patients during this time.
Important things to know before your next visit to Roswell Park:
COVID-19 vaccine distribution: You can visit our COVID-19 vaccine page for videos on the science, safety and efficacy of the vaccines, as well as a developing list of frequently asked questions.
Restricted Visitation policy - No one who is sick or suspected or confirmed to have COVID-19 should visit.  Please read our updated visitor policy for the latest visitor information.
Patients who are experiencing symptoms of illness (fever, cough or difficulty breathing), please call your clinic/provider before your arrival at Roswell Park.
Patients are also asked about any recent onset of illness (fever, cough or difficulty breathing).
VALET OPEN:  Our Parking & Transportation Team has developed thorough safety protocols that will allow this important patient service to return.

Hours for Valet Service are 5:45 a.m. to 7 p.m. Monday through Friday (excluding holidays).
Wheelchair assistance will remain available on the third floor of the parking garage for those who do not wish to use valet.
Valet prices will remain $5 for patients ($1 more than reduced parking garage rate for patients) and $10 for visitors/non-patients.
Drop-off for other vehicles (i.e. taxi cabs and other transportation services) will remain at the front circle for the time being. This will be re-evaluated based on valet volume, which is expected to ramp up slowly.

A single entrance will be used for patients and visitors, where a basic health screening will take place.

All other doors will be locked to non-employees.
Visitors who are sick should stay home and will not be permitted entry.
Radiation Medicine patients can be dropped off in the Radiation Medicine Lot, but will need to cross Kaminski Park to enter through the main hospital entrance.
The bridge from the Roswell Park ramp will remain open, but the bridge to and from Buffalo General Medical Center will be closed.

If you have an upcoming appointment that your care team feels should be offered as a virtual visit, they will be contacting you directly.
If you are coming to the hospital, please be honest about your symptoms as you will not be denied treatment but necessary precautions are needed to be placed. Please call your clinic ahead of time.
Try not to arrive extra early for your appointment in order to avoid unnecessary waiting time in our public reception areas. Arriving to your clinic 15 minutes prior to your appointment should give you enough time to check in. We have also created additional waiting areas to help you maintain a comfortable physical distance from others, if needed.
COVID-19 Testing at Roswell Park
Roswell Park is not testing the public for COVID-19. If you are a patient of Roswell Park, your medical team could order you to be tested, but the public cannot walk into Roswell Park for testing. We are proactively testing all of our patients prior to any surgery, hospital admission and many procedures as a safeguard against serious complications that could occur if an infection is present. Please read our FAQs for more information.
Let's Start to Heal
We trust fact-based research that shows us getting vaccinated will help stop the spread of COVID-19. Get more information about the COVID-19 vaccines, and stay informed.
Learn More
Virtual Visits
Depending on your diagnosis, types of treatment, current disease status and other medical conditions, you may be eligible for a virtual visit with your Roswell Park provider. Instead of coming to campus for a traditional face-to-face appointment, you will connect by video chat.
You do not need to call to find out if you're eligible for a virtual visit. If this is an option for you, your Roswell Park providers will let you know directly. 
Event Cancellations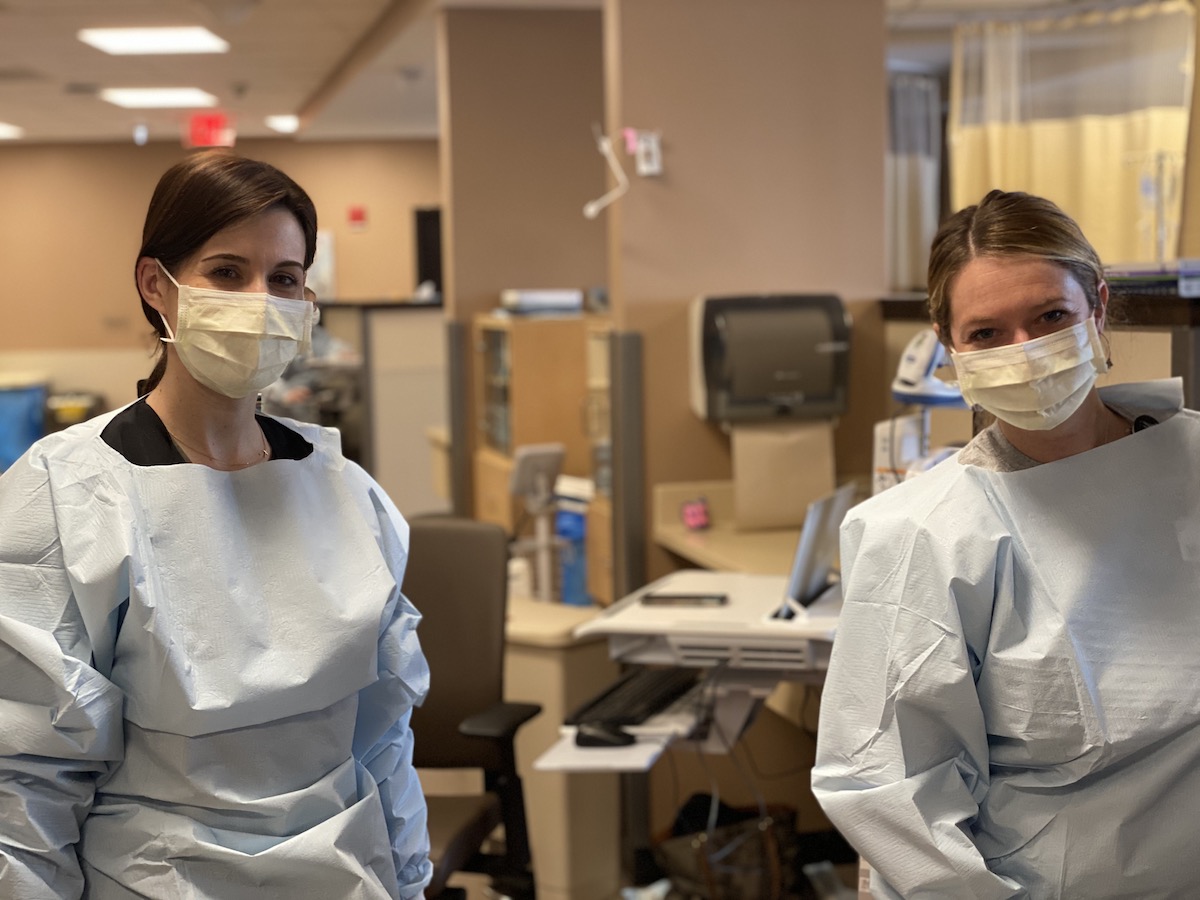 Ask the Experts: Patient Webinars
Watch on-demand videos featuring Roswell Park experts answering your questions!
Learn More
To protect our community and patients, some Roswell Park events have been modified or are being held virtually due to the COVID-19 pandemic. Please check the details of any events you plan to attend.
What you can do:
Please be sure that your information on our patient portal is up to date. We will continue to communicate with our patients by email if the need arises.
Wear a mask! Roswell Park is part of an ongoing effort to encourage people to #MaskUp to overcome this pandemic.
As with other infectious diseases, we recommend regular hand washing and use of proper infection prevention measures to avoid transmission of disease.
As this is a rapidly evolving situation, we will post regular updates about the impact of the virus on our patient and visitor policies to this page. Check the web page before any upcoming appointments.
If there are any specific questions regarding your visit to Roswell Park, call your clinic or 1-800-ROSWELL (1-800-767-9355). 
Were you potentially exposed to COVID-19?
View and download our guidelines on what you should do.
Next Steps