Remember how much fun you used to have with a coloring book and a box of crayons?
Molly Gold, a member of the Creative Arts Team at Roswell Park, says adults are often surprised when they rediscover the activity. "People say, 'Oh, my gosh, this is so relaxing! I haven't colored since I was ten years old.'"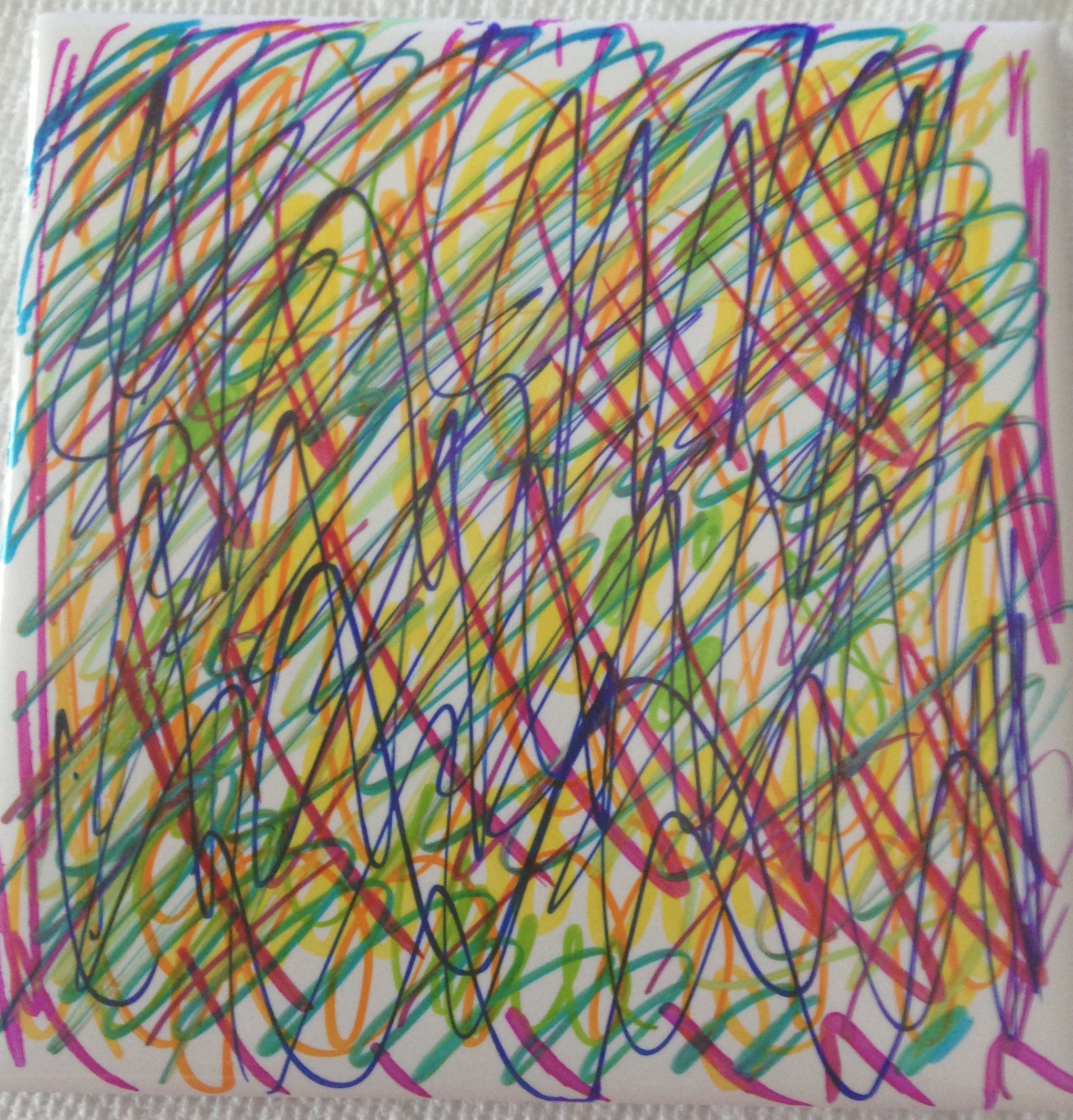 Music and the visual arts are a lot of fun, and as it turns out, they come with an added bonus: they can "reduce anxiety, depression, pain, and fatigue and increase quality of life in patients with cancer," according to a study published in JAMA Internal Medicine. That's why Roswell Park's Creative Arts Team program takes them to patients and visitors throughout the hospital, from the clinics and inpatient units to the Resource Center for Patients and Families inside the Sunflower Café.
On any given day, you may find musician Greg Barresi playing tunes on his guitar and singing a range of popular songs with inpatients. Someone who's waiting for a clinic appointment may be painting a silk scarf with guidance from artist Barb Murak. (Murak has helped participants design a total of more than 400 scarves to date!) Other patients may be developing their hidden talents through activities the artists offer occasionally in the Resource Center.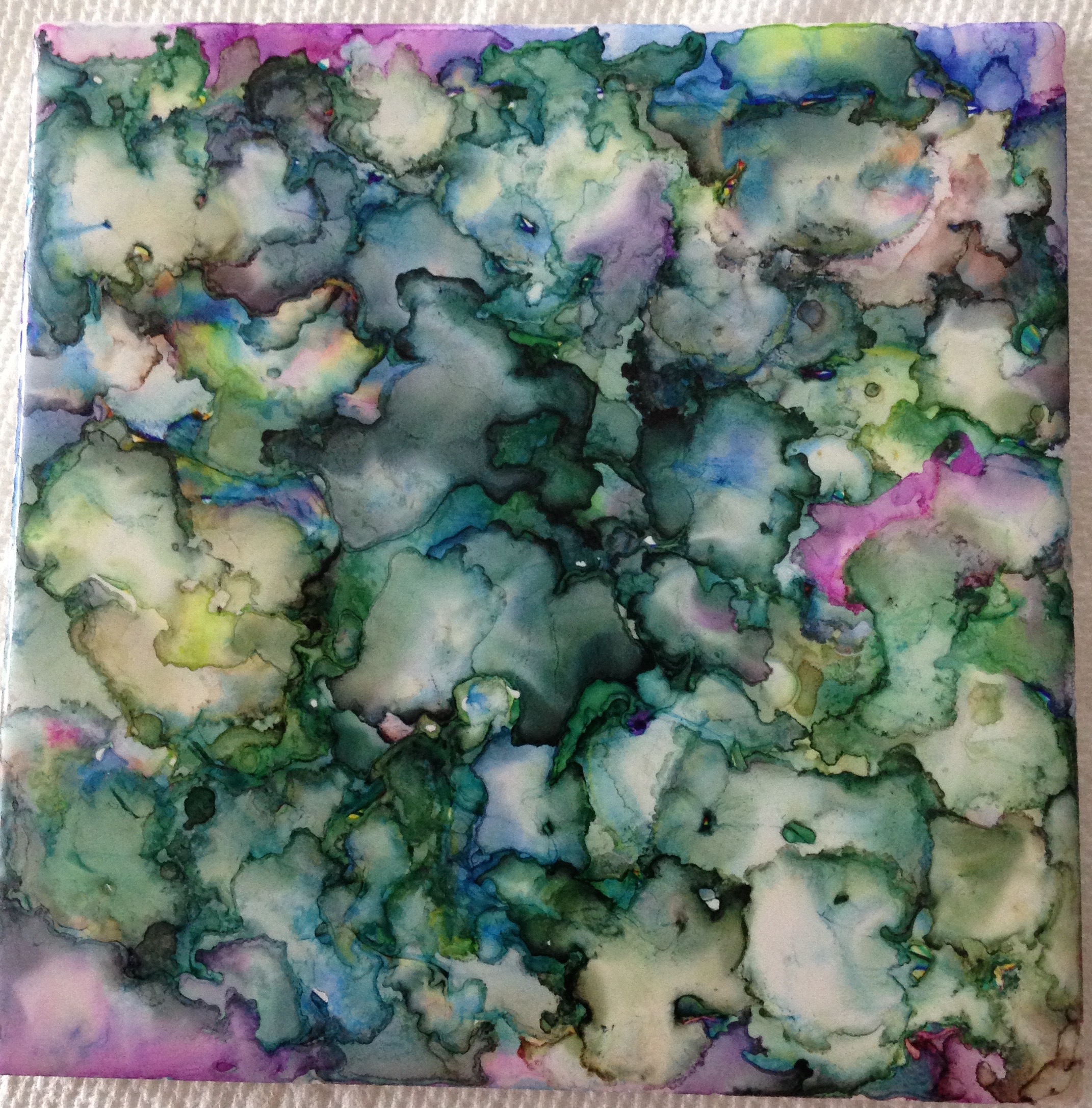 Recently Shelley Hain discovered a tile-painting activity on Pinterest and couldn't wait to bring it to Roswell Park. It's a good project for the general public, she says, because "you can't mess it up," and even first-time artists can achieve spectacular results.
Try it yourself! It's a fun, inexpensive way to create pretty coasters and trivets for yourself or someone special, and it can be a fun activity for family and friends during the holidays. Just follow the easy instructions below.
Tile Painting: Try this at home
You'll need:
A glazed white ceramic tile, any size (A 4": x 4" tile usually costs less than $1.)
Sharpie® markers in colors of your choice
Cotton swabs or an eyedropper
Isopropyl alcohol, 91% (available in the First Aid section of your pharmacy)
Rustoleum Painter's Touch Ultra Cover 2x clear spray
Piece of felt or small rubber "feet" for bottom of tile (optional)
Steps:
Make sure the tile is clean and try.
Using the markers, create shapes, scribbles or patterns on the glazed side of the tile.
Using the eyedropper or a swab dipped in alcohol, let droplets of alcohol fall onto some areas of the design. Don't overdo!
Before the alcohol dries, you can blow on the puddles to move them around the surface and change the design.
If you don't like the way your design turned out, dampen a paper towel with alcohol and use it to erase the surface. Let it dry and start over.
When you're happy with the design, let the alcohol dry.
Spray the tile surface with the Rustoleum — lightly, and not too close (or the design will run). You may want to spray it several times for extra protection, letting each coat dry before applying another one.
Glue felt or rubber feet to the bottom of coaster if you plan to use it on a tabletop or other surface that might get scratched.
Need a little inspiration? Do a Google image search for "Sharpie tiles."