It's our goal to make life after cancer the best it can be.
Every patient seen in our Survivorship Center receives a comprehensive survivorship care plan — a guide for staying healthy as you begin your new life as a survivor.
Learn More
Dealing with life after cancer begins with the search for helpful, timely, and accurate information on all aspects of survivorship. We offer a wide range of services, seminars and cancer support programs to help you manage any emotional, physical and spiritual challenges as you move beyond treatment.
Acupuncture focuses on the movement of a person's energy flow or "qi" (pronounced "ch'i"), which flows through a system of pathways in the body called meridians. Acupuncture helps to manage many of the long-term effects of cancer treatment, such as:
pain
fatigue
anxiety
difficulty sleeping
digestive complaints
Acupuncture is also important for general supportive care to help you regain and maintain your health and well-being.
Learn more about Roswell Park's Acupuncture Program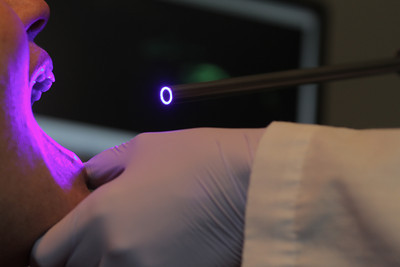 Cancer, cancer treatments, and other medications used to manage cancer symptoms can have varied effects on the oral cavity. These effects can cause other problems during and after cancer treatments. These problems can resolve quickly or in some cases, last a long time, sometimes years after cancer treatment has finished. The most common side effects of chemotherapy agents include oral pain, burning mouth, infection, dry mouth, mucositis (sores of the moist lining of the mouth and GI tract), taste disturbance (loss of taste or metallic taste), tooth decay and overgrowth of the gums.
Most of the time these side effects are often short-term and resolve once the chemotherapy regimen ends. However, there are long-term oral side effects linked to other cancer treatments, such as stem cell/bone marrow transplantation, bone-strengthening drugs (e.g. bisphosphonates, denosumab) and radiation therapy to the head and neck. These long-term side effects can include oral graft-versus-host disease (GVHD), osteonecrosis of the jaw (ONJ), which is when part of the bone dies due to medications and bone death from radiation, dry mouth, tooth decay, and taste disturbance. Whether short-term or chronic, these side effects can greatly affect quality of life and can be treated.
Learn about the Dentistry and Maxillofacial Prosthetics service at Roswell Park.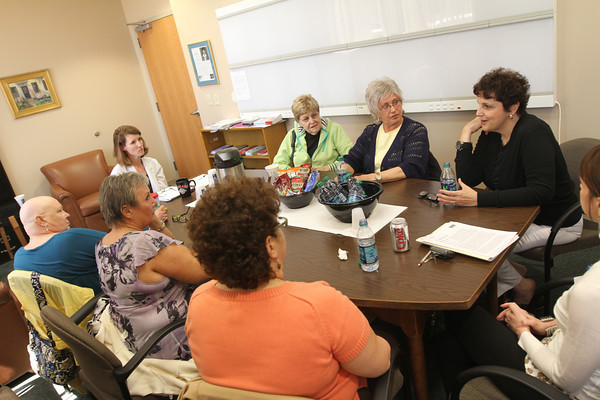 At Roswell Park, we aim to make you as comfortable as possible. We understand that you may experience an immense amount of stress as you transition into different stages as a cancer patient. This is why, at the Wellness and Integrated Medicine Center, we encourage you to use our psychological services. Anxiety and depression are among the most common symptoms patients will acquire due to the life changing diagnosis of cancer. Through the psychological services, you will meet with psychologists in the Survivorship Clinic that will guide you through these challenging times. Their expertise can also assist with cognitive function, fatigue, pain, sexual function; sleep disorders and factors related to a healthy lifestyle, as well as provide family support.
Find out more information on the emotional support programs offered at Roswell Park.
A cancer diagnosis can halt your life in its tracks and cause other important life goals or aspirations to be put on the sidelines. Patients under-going treatments for cancer are at risk of infertility. Although the risk of infertility varies on the location, severity and agent of treatment, Roswell Park is working to ensure that the possibility of infertility does not inhibit your quality of life.
In collaboration with the Survivorship and Supportive Care Program, as well as in association with Buffalo IVF Associates, we want to present you with preservation options and alternatives in the most comprehensive, compassionate and realistic way possible. Reproductive specialists, facilitated through the Wellness and Integrated Medicine Center, will allow you to discuss fertility as early as possible to give you the widest array of options for fertility preservation and alternative methods. Although cancer diagnosis and treatment can momentarily consume your life, we want your survivorship to incorporate as many of your life goals prior to cancer, as possible.
To learn more about fertility counseling or schedule a consultation at Roswell Park, you may contact the AYA Program at a (716) 845-4800, option 1.
Learn more about the fertility programs at Roswell Park.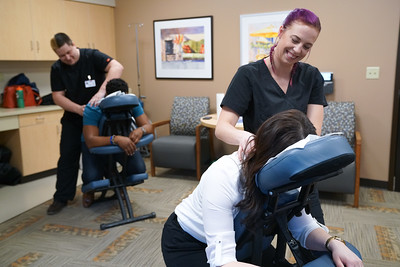 Massage Therapy can be beneficial to the mind, body and spirit during and after cancer treatment. While massage does not treat the cancer itself, scientific research has shown potential benefits including reduced pain, fatigue and anxiety, improved sleep, range of motion, elevated mental clarity and alertness. It is extremely important that your masseuse or massage therapist is someone who has been trained to work with cancer patients. Roswell Park currently offers monthly massage sessions for patients and caregivers.
Cancer and it's treatment can affect your sex life. Yes, that's the part of fighting cancer that few men talk about. Erectile dysfunction, urinary incontinence, hormone problems and other issues can result from prostate and bladder surgery, long-term chemotherapy or radiation to the brain.
We get that you'd rather not talk about these issues, but come talk to us. Our clinic specifically for men specializes in diagnosing and treating side effects from cancer therapy that affect your sexual health. "These issues do not have to be permanent," says urologist Ahmed Aly Hussein Aly, MD, who heads the clinic. "We can manage and treat them and help minimize the cost of cure from cancer."
Learn more about the services offered through the Men's Sexual Health Clinic.
What if a simple daily practice of clearing your mind and breathing slowly could help you feel better, sleep better, reduce pain and anxiety and reduce your risk of cancer recurrence? It turns out that meditation– just such a practice – exists and you can do it anywhere, for any amount of time, without special equipment or clothing and minimal training. More than 3,000 scientific studies have been conducted on the benefits of meditation, and include positive outcomes for the treatment of depression, anxiety, lack of concentration, high blood pressure, inflammatory disorders, asthma, PMS, Arthritis, Fibromyalgia and more. Having seen the results, many doctors are also encouraging patients to incorporate this ancient practice into their lives to promote well-being, positive outlooks and even faster recoveries. Call (716) 845-4800, option 1 for more information.
The Spiritual Care Department produced a guided meditation CD that offers the healing presence of music.
Learn more about the benefits of meditation for cancer patients and survivors.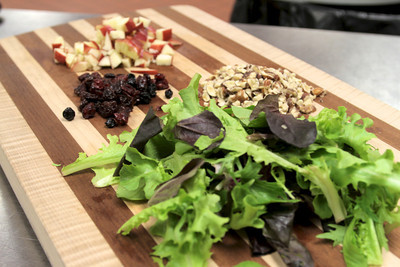 At Roswell Park we understand that cancer treatments can have drastic effects on your nutritional well-being and your ability to eat. Cancer patients are at higher risk of developing malnutrition and secondary cancers, as well as becoming more susceptible to threatening diseases such as heart disease and obesity, both of which can be controlled by diet and lifestyle decisions. Through the Wellness and Integrated Medicine Center, we encourage you to consider exploring the Nutrition Services offered. Our dietitians can help you:
Enjoy foods and beverages to the best of your ability during and after treatment.
Promote strength, healing, general well-being and enhanced quality of life through optimal nutrition
Embrace a healthy lifestyle that includes nutritious food choices and meal planning to decrease the likelihood of developing a recurrence of a cancer, a secondary cancer, or other health problems.
Find reliable nutrition resources in your community to assist you in meeting your nutrition goals beyond the borders of our Institute.
You will be referred to a nutritionist from the Survivorship Clinic.
Learn more about nutrition and survivorship at Roswell Park.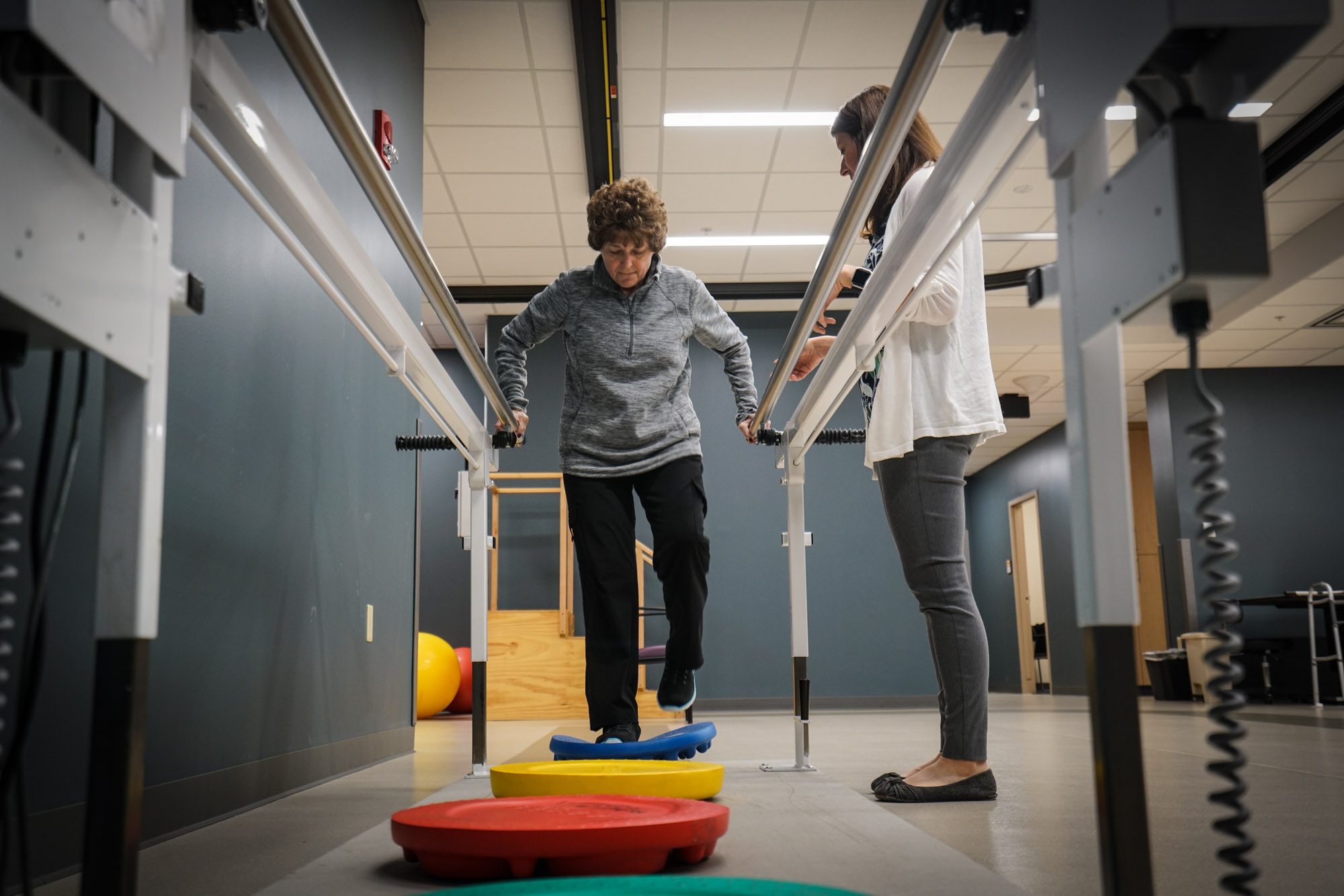 Survivors who have been diagnosed with cancer and have gone through the associated treatments often find themselves dealing with secondary issues that can affect their quality of life. Physical, Occupational and Lymphedema Therapy can play an important role for patients recovering from cancer treatment. By helping to increase strength, control pain, improve balance, and manage daily living function, Rehabilitation Services can help survivors return to their greatest level of ability.
Physical Therapy: The PT staff offers a number of different services, depending upon the type of cancer being treated, and a patient's own individual needs. Working with the physician, the PT staff will work to maximize your physical abilities and comfort levels, to ensure the quickest, most effective recovery for you. Services can be tailored to meet your individual requirements. Roswell Park provides a wealth of Physical Therapy services which can be accessed Monday through Friday from 8 a.m. to 4:30 p.m. The Physical Therapy offices are located on the first floor of the hospital and can be contacted by calling (716) 845-3271.
Occupational Therapy: Occupational therapy practitioners have the knowledge and expertise to modify activities and environments to allow individuals to do the things they want and need to do to maintain quality of life. The role of occupational therapy in oncology is to facilitate and enable an individual patient to achieve maximum functional performance, both physically and psychologically, and everyday living skills regardless of his or her life expectancy.
Lymphedema: is a chronic condition characterized by swelling of the arm or leg and usually occurs after surgery and/or radiation treatment to the lymph nodes. The Lymphedema Program provides ongoing, comprehensive management of patients with lymphedema by a multispecialty team of physicians, surgeons and physical therapists.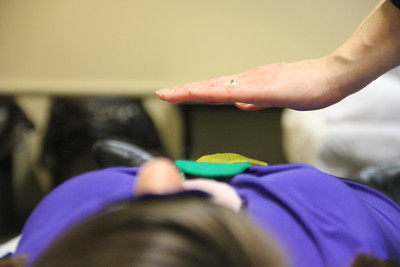 Reiki is an energy medicine or biofield modality that incorporates several techniques to balance the human energy field and energy centers. Reiki is used as a complementary therapy. Sessions are currently being offered Tuesdays and Thursdays, from 11 a.m. - 2 p.m. in the Scott Bieler Clinic Sciences Center, 3rd floor, in the annex of the Survivorship and Supportive Care Clinic. Call (716) 845-4800, option 1 for more information.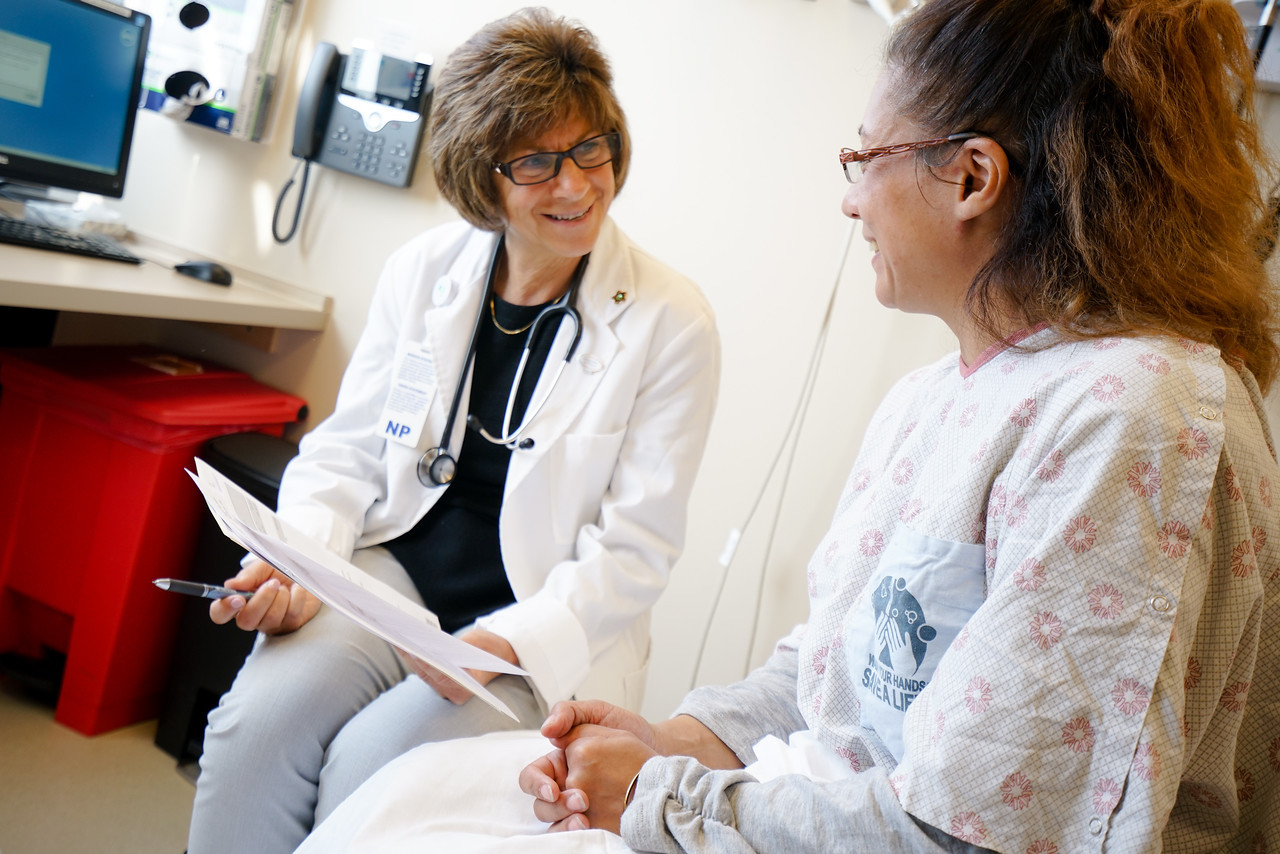 Cancer screening is simply too important to let slide. Screening tests help detect cancer long before symptoms appear, and the cancers found through routine screening are generally smaller and at an early stage when treatment is most effective. Roswell Park's Cancer Screening Center offers a comprehensive cancer education, screening and prevention program, and provides screenings for these cancers: breast, cervical, colorectal, lung, prostate, skin. When you come into the Survivorship Clinic, we will go over everything you need to get screened. Screening services at Roswell Park are available to everyone, not just our patients.
To make an appointment, call (716) 845-4800, option 1.
Learn more about your screening tests or request a screening.
Spiritual care can be a useful and integral part of your cancer treatment and survivorship. A cancer diagnosis changes the life of patients forever. With this diagnosis comes the triggering of questions that deal with the meaning of life. What is my purpose? Why is there suffering? Is there more than this life on earth? Cancer survivors often express the need to understand what having cancer means to their lives now. Many find that cancer causes them to look at life in new ways. Reflection on their spirituality, faith and religion along with their purpose and what they value most become important aspects of life.
The Spiritual Care office is located the first floor of the Hospital in Room 1401. Office hours are Monday through Friday, 9 a.m. - 5 p.m. Religious articles and reading materials are also available. For more information contact (716) 845-8051.
Whether it's before you have cancer, during your treatment or when you're a survivor, stopping tobacco use lowers your risk of cancer. Roswell Park offers free Tobacco Cessation classes to patients, family members and everyone in the community. Our Tobacco Cessation group treatment meetings are currently being updated. We are still committed to our patients. If you need assistance in the interim, please contact the NYS Smokers' Quitline at 1-866-697-8487.
Cancer and cancer treatment can impact a woman's ability to interact intimately in a number of ways. Changes in anatomy, function and body image, scarring, lack of libido, pain with sex and anxiety are just some of the issues that can result from cancer surgery, radiation to the breasts and pelvis, anti-estrogen treatment and other cancer therapies. Preventive therapy for women at high risk for cancer, such as hormone treatment or surgery to remove ovaries or breasts also results in sexual side effects.
Sex is one of the natural pleasures and joys of life. It's part of human nature. Addressing these issues are just as important to survivorship care as is treating depression, neuropathy or other effects of cancer. The clinic, led by a gynecologic oncologist, is open to any woman facing sexual side effects due to cancer, its treatment or its prevention.
"The whole reason you go through cancer treatment is to live life. Being sexual is a part of life and worthy of whatever priority it needs to get it back." — Melissa Moffit, MD, Gynecologist Oncologist
Learn more about the services offered through Roswell Park's Women's Sexual Health Clinic.
Get more information on intimacy and cancer from our CancerTalk blog post.
Yoga is a whole body philosophy that involves working with breathing, stretching exercises, postures, and meditation. Yoga has been found to help reduce anxiety, depression, fatigue, and stress for cancer survivors, while also improving sleep and overall quality of life. FREE Yoga is being offered through Roswell Park's Survivorship and Wellness Initiative for both survivors and caregivers. Yoga classes are currently running on Tuesday evenings. Please call (716) 845-4800 if you'd like to sign up for one of the yoga classes.