Dr. Laurie Rich, a recent graduate of the Roswell Park doctoral program (pictured with his mentor, Dr. Mukund Seshadri), earned a series of prestigious awards, culminating in the 2017-2018 Northeastern Association of Graduate School's Doctoral Dissertation Award.  See here for further details!
Doctoral student Camila Rosat Consiglio is the recipient of a prestigious 2018-2019 STEM Chateaubriand Fellowship from the Embassy of France.  This merit-based award will allow Camila to spend nine months in Paris performing cancer research.  Dr. Marie Coignet, a 2018 graduate of the Roswell Park program, received a 2016-17 Chateaubriand Fellowship.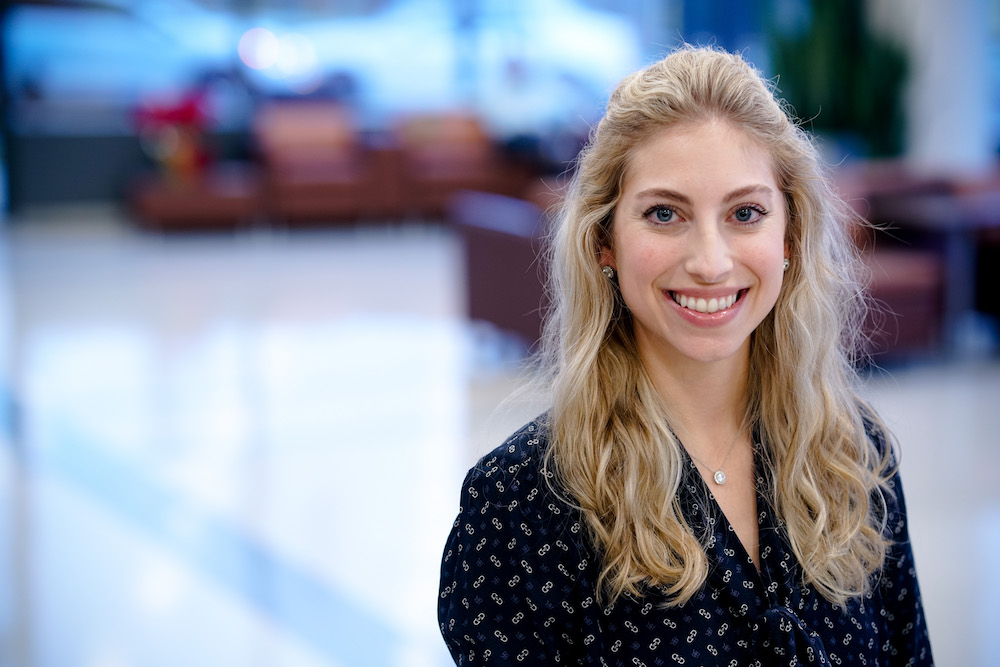 Doctoral student Kelly Singel was named a Christine Mirzayan Science and Technology Policy Graduate Fellow at the National Academy of Sciences. Kelly will participate in a 12-week science policy fellowship in Washington, DC in the spring of 2018.
---