Neuroendocrine tumors (NETs) are called the zebra of cancers because they are rare, and behave very differently from other cancer types. While NETs are typically small and slow growing, they can develop anywhere in the body, most commonly the stomach, intestines, pancreas, lungs and liver. Since they don't show up on typical PET scans, finding them at early stages or detecting metastasis is difficult.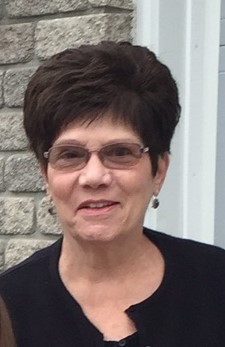 Elaine Palumbo knows all this and more about NETs. Her initial tumor seemed confined to one enlarged lymph node, which was removed, yet living with the possibility that other tumors could be lurking undetected was very disconcerting and made treatment decisions unclear. She eventually began medical treatment consisting of monthly injections of sandostatin, a hormone that regulates the endocrine system, and may cause side effects such as constipation and blood sugar issues or problems with malabsorption. Still, worrisome findings would appear on her CT, octreoscan and MRI, including tiny, but unidentifiable spots on her liver.
To learn more about her disease, Elaine attended the Living with Neuroendocrine Cancer conferences, annual meetings hosted by Roswell Park where NET experts, patients and caregivers can network and learn about the latest approaches to managing the rare condition. It was at one of these conferences that she learned about a new kind of scan called Netspot® that could detect even the smallest NETs anywhere in the body. "They said it would make NET cancer just light up," she remembers. "It was so new, that nobody in the area had it yet. But Roswell Park was getting it soon and I wanted to learn if it could help me."
Positron Emission Tomography (PET) scans are not typically useful for NETs because the scan detects cancer by finding the body areas (cancer cells or a tumor) where glucose is consumed or metabolized abnormally fast. However, unlike most cancers, NETs do not consume glucose rapidly.
With this new imaging, instead of looking for glucose, the scan detects gallium-68 dotatate, a radioactive agent that is injected into the patient and attaches to NET cells. The radioactivity (low dose and short-lived) appears on the scan, which combines PET and CT imaging, essentially "lighting up." In addition, finding NETs in this manner means a patient would likely be eligible for a new treatment, called Peptide Receptor Radionuclide Therapy (PRRT)*, that uses hormone-tagged radiation to find and bind to the cancer cells, delivering radiation directly to the cells.
Elaine got her scan and was pleasantly surprised by its ease. "The octreoscan was much more difficult because I had to lie still for hours, and I got itchy. This gallium scan was nothing and very quick," she says, describing the process. "After the gallium injection, I was to drink three glasses of water. I was told to try to drink as much of it as I could because the more I could drink, the better the image. I drank every drop!"
However, in Elaine's case, her expectation of NETs lighting up all over her body, and especially in her liver did not occur. In fact, nothing lit up. "My scan found no NET anywhere. My liver was clear. Everything was clear. I was stunned and amazed, and very, very relieved."
This result meant that Elaine could safely end the sandostatin injections. Her treatment is complete and she is cancer free. "All my blood work and tumor markers are fine and I'm not on any medication. I no longer have to get those shots every four weeks. I will still have follow-up with Dr. Iyer for another three years, but it's remarkable. My prayers have been answered."
###
*About Peptide Receptor Radionuclide Therapy (PRRT)
Peptide Receptor Radionuclide Therapy (PRRT) is a type of molecular therapy that's used to treat neuroendocrine tumors (NETs). Available in Europe for a decade, this treatment is currently under FDA review pending the outcome of large clinical studies. Roswell Park is one of the sites offering this innovative treatment on a compassionate use protocol.
Editor's Note: Cancer patient outcomes and experiences may vary, even for those with the same type of cancer. An individual patient's story should not be used as a prediction of how another patient will respond to treatment. Roswell Park is transparent about the survival rates of our patients as compared to national standards, and provides this information, when available, within the cancer type sections of this website.