Connect with other cancer patients and survivors during an educational, interactive day focused on healing your mind, soothing your body and learning to live your best life.
You'll leave this event with new tools to help you adjust emotionally, spiritually and physically to your new normal as a cancer survivor. This year's event features a range of topics that will benefit cancer patients still undergoing treatment, cancer patients who have completed treatment, long-term cancer survivors, young adult cancer patients and caregivers.
Cost
$20 per registrant. Cost includes breakfast and lunch. Payment must be made at time of registration.
Please note: cancellations after September 8 are not able to be refunded.
Location
Roswell Park Comprehensive Cancer Center 
Elm & Carlton Streets
Buffalo, NY 14263
Accommodations
Out-of-town guests may make reservations at Adam's Mark Buffalo or Wyndham Garden Buffalo Downtown.
Wyndham Garden Buffalo Downtown
125 High St, Buffalo, NY 14203
(716) 262-8892
Keynote Speaker
Leigh Leibel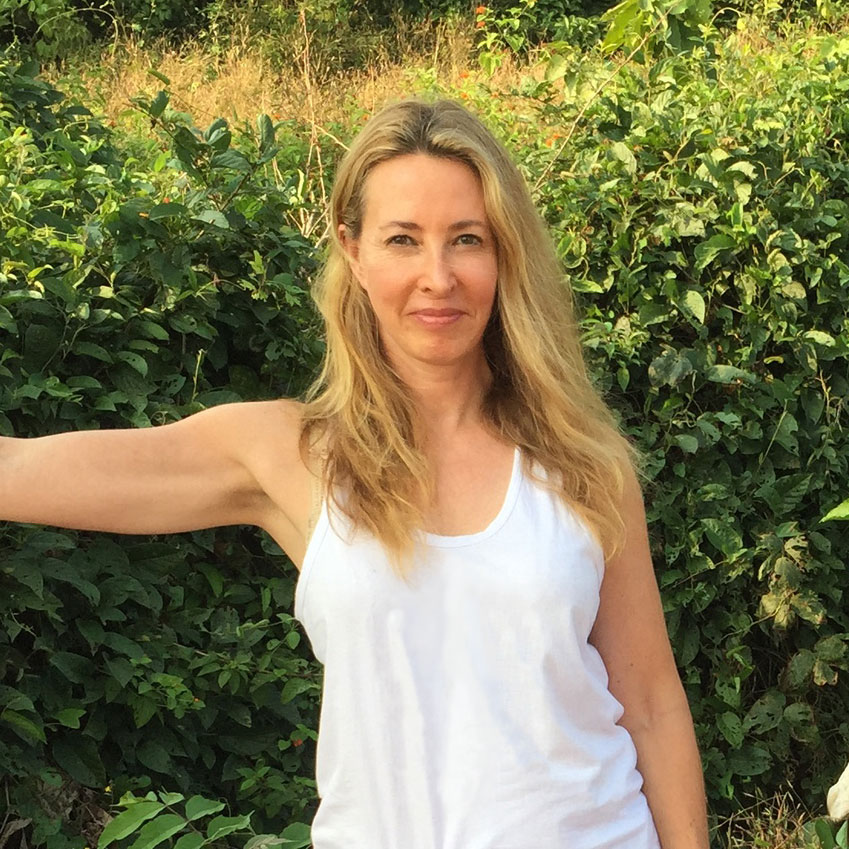 "Reposition Your Relationship With Your Thoughts: Practical Strategies for Cancer Survivors"
We can't control our minds, but we can reposition our relationship with our thoughts. Leigh will discuss how mind-body therapies, such as meditation and yoga, can help you cope with the physical and mental side effects of cancer. This interactive session will lead you through evidence-based breathing exercises, meditation techniques and more.
About Leigh
Leigh Leibel is a journalist and mind-body specialist in integrative oncology at Columbia University Medical Center in New York City where she designs evidence-based protocols for cancer patients to help manage treatment side effects and improve clinical outcomes. A candidate for the Master of Science in Yoga Therapy from S-Vyasa University in Bangalore, India, and a student in the Narrative Medicine Program at Columbia University, she writes about mind-body therapies, cancer survivorship and prevention. In July 2018 she is participating with change makers from 15 countries in the month-long National Institutes for Health/ National Cancer Institute's Cancer Prevention Fellowship Program Summer Curriculum in Cancer Prevention and Control, bringing mind-body practices to the global conversation. She was the founding executive producer of CNN Accent Health, a healthcare television network in physician's waiting rooms.
Agenda
7:30 – 9 a.m. Registration and Breakfast
Gaylord/Cary Meeting Rooms, Research Studies Center
8 – 8:45 a.m. Optional Outdoor Yoga
Kaminski Park & Gardens
9 – 9:15 a.m. Welcome & Remarks
Hohn Auditorium, Research Studies Center
Featuring: Candace Johnson, PhD, President & CEO
9:15 – 11 a.m. Keynote Address – Reposition Your Relationship With Your Thoughts: Practical Strategies for Cancer Survivors
Hohn Auditorium, Research Studies Center
11 – 11:45 a.m. Q&A Panel: Your Mind During & After Cancer
Hohn Auditorium, Research Studies Center
Moderator: Mary Reid, MSPH, PhD
Panelists:

Leigh Leibel
Mind-Body Specialist
Jennifer Hydeman, PhD
Medical Psychologist
Amy Allen Case, MD, FAAHPM
Chair, Department of Supportive Care
Kevin Hayes
Cancer Survivor
Jens Hillengass, MD
Medical Oncologist
11:45 a.m. – 1 p.m. Lunch
Kaminski Park & Gardens
1 – 4:45 p.m. Breakout Sessions
Scott Bieler Clinical Sciences Center & Main Hospital
During registration, you will have the opportunity to choose 4 sessions. Each session will last 45 minutes. 
5 – 6 p.m. Refreshments and Networking
Scott Bieler Clinical Sciences Center Main Lobby
Breakout Sessions 
During registration, you will have the opportunity to select 4 breakout sessions to attend. The session options include:
 Acupuncture
 Art Therapy
 Balancing Life as a Caregiver
 Beauty Tips & Tricks
 Contemplative Spaces
 Creating a Healthy Meal Plan
 Dietary Supplements
 Drumming
 Fertility After Treatment
 Financial Toxicity
 Garden-Fresh Food Demonstration
 Healing Touch
 Importance of Exercise
 Managing Lymphedema
 Massage Therapy
 Medical Marijuana
 Mindfulness Meditation
 Sexuality & Intimacy
 Spirituality
 Storytelling
 Young Adults: Emotional & Social Impact
 Your Mind Is a Powerful Tool
Or call 1-800-Roswell (275-7724)
Survivorship Cancer Talk Blogs