Are you a patient?
Find out more about what the Ovarian Cancer SPORE means to you.
Learn more
The overarching goal of the renewed Roswell Park-University of Chicago Ovarian Cancer SPORE is to conduct multidisciplinary, mechanism-based and collaborative translational research that will have the highest possible impact for women with ovarian cancer. Because immunotherapies have met with only modest success in ovarian cancer patients, we continue to uniquely focus on novel strategies for generating effective anti-tumor immunity by unraveling immune-resistance mechanisms and identifying novel proteogenomic biomarkers of responsiveness.
After significant planning and guidance by our Internal and External Advisory Boards and Patient Advocate Committee, we have leveraged our highly successful Developmental Research Program (DRP) and Career Enhancement Program (CEP) to propose two bi-directional translational IRPs addressing basic and clinical research questions of importance in ovarian cancer. The new IRP1 evolved as a result of a DRP award, and the new IRP2 developed from a CEP award. IRP1 will test an oncolytic virus armed with a CXCR4 antagonist in combination with PDL1 blockade to abrogate tumor immune suppression and limit T cell exhaustion in a randomized Phase I/II clinical trial. IRP2 addresses the completely novel concept of identifying mismatch between immunopeptidomes of ovarian cancer cells versus dendritic cells and leveraging a computational approach of bypassing such mismatch. IRP1 commences with a planned clinical trial; the Phase I/II clinical trial in IRP2 will commence in year 3, following preclinical, IND-enabling translational studies. The program also continues to expand opportunities for new avenues of ovarian cancer translational research via its successful DRP and CEP.
The four highly integrated, interconnected shared resource cores – Administration, Biospecimen & Pathology, Biostatistics & Bioinformatics, and Immunogenomics – bring innovative technology and resources to the SPORE and do not duplicate pre-existing shared resources available at Roswell Park or the University of Chicago. This application is strongly supported by over $3.6MM of institutional commitment to ensure success in its goal of conducting highly innovative translational research that changes the clinical practice paradigm in ovarian cancer.
Research
The results of the research proposed by the Roswell Park-University of Chicago Ovarian Cancer SPORE as a whole will have a long-lasting impact on the outcome of ovarian cancer patients in a variety of clinical presentations.
We expect that the varied immunologic approaches in our four "first-in-human" studies proposed will lead to:
Improved response rates and outcomes in patients newly diagnosed with ovarian cancer and those with relapsed chemo-resistant disease
The development of novel strategies to lengthen remission rates in ovarian cancer patients with recurrent disease
Risk classification for ovarian cancer development and prognosis
Identification of factors that may interfere with the efficacy of immunotherapeutic treatment approaches
Project goals
The Roswell Park-University of Chicago Ovarian Cancer SPORE is relevant to the public health because each of the projects will have a direct impact on risk assessment, prognostic classification or targeted therapy for prevention and treatment of primary or recurrent ovarian cancer.
The overall program goals of the Roswell Park-University of Chicago Ovarian Cancer SPORE are to:
Promote translational ovarian cancer research within Roswell Park-University of Chicago Ovarian Cancer SPOREs
Foster collaborations in translational ovarian cancer research
Patient advocates
The Advocacy Committee will assist the Roswell Park-University of Chicago Ovarian Cancer SPORE in collaborating with established advocate networks in Western New York, Chicago and nationally to enhance minority participation in all aspects of the Roswell Park-University of Chicago Ovarian Cancer SPORE, and to ensure that the concerns of ovarian cancer patients, survivors and their families are addressed.
Patient Advocate Committee
Annie Ellis, Ovarian Cancer Research Alliance
Joanne Glenn, Chicago Cancer Health Equity Collaborative (ChicagoCHEC)
Kathleen Maxian, WNY Ovarian Cancer Project
Marcie Paul, Michigan Ovarian Cancer Alliance
Kathleen Gavin, Minnesota Ovarian Cancer Alliance
Advisory boards
Internal Scientific Advisory Board
Senior Vice President, Population Sciences
Chair, Department of Cancer Prevention & Control
Co-Leader, Cell Stress and Biophysical Therapies CCSG Program
Vice Chair, Department of Immunology
Chair, Department of Obstetrics and Gynecology
University of Chicago Medicine Comprehensive Cancer Center
Director, Breast Oncology Program
University of Chicago Medicine Comprehensive Cancer Center
Director, Lymphoma Program
University of Chicago Medicine Comprehensive Cancer Center
External Scientific Advisory Board
Professor, Dept. of Cellular and Integrative Physiology
IndianaU Simon Cancer Center
Contact us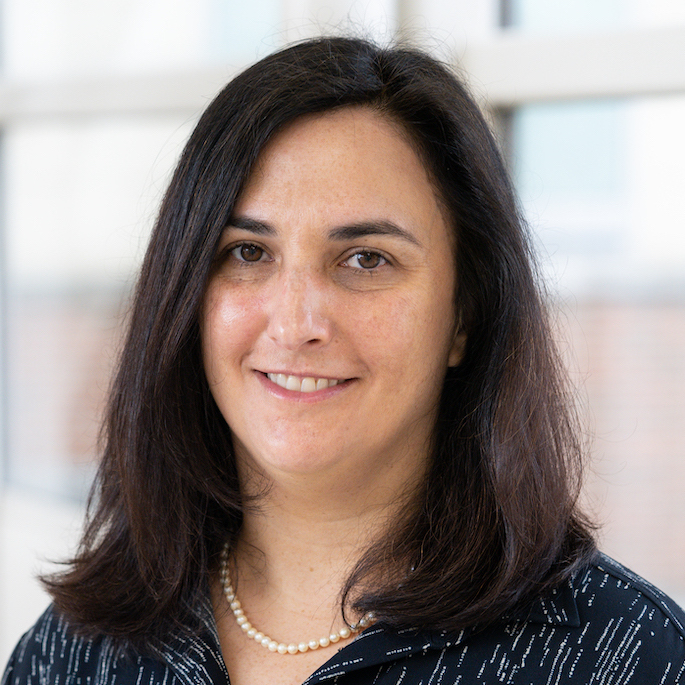 Janine Joseph, MS, MBA
SPORE Administrator