Specialized care is required when cancer affects the endocrine system
Roswell Park provides comprehensive diagnostic and treatment services to patients with benign and malignant endocrine tumors and conditions affecting the endocrine system. We manage and investigate a wide spectrum of hormone-producing tumors and related diseases of the thyroid, adrenal, parathyroid, pituitary and pancreas. Tumors of these organs sometimes result in excessive and unregulated hormone secretion and require attentive diagnosis and therapy.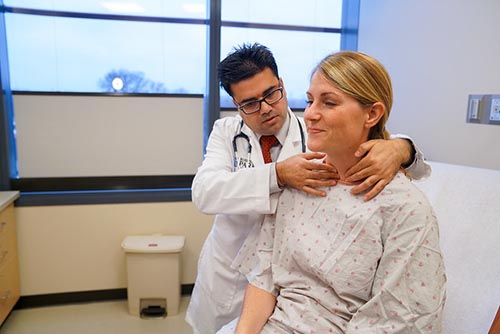 Cancers We Treat
Endocrinologists collaborate with surgeons, oncologists, radiologists and pathologists to provide the best possible care for patients with the following endocrine tumors:
Pituitary tumors
Thyroid nodules/cancer
Parathyroid adenoma
Adrenal gland tumors
Multiple endocrine neoplasia (MEN) I and II
Neuroendocrine tumors like Insulinoma
Pancreatic islet cell tumors
Managing Endocrine Disorders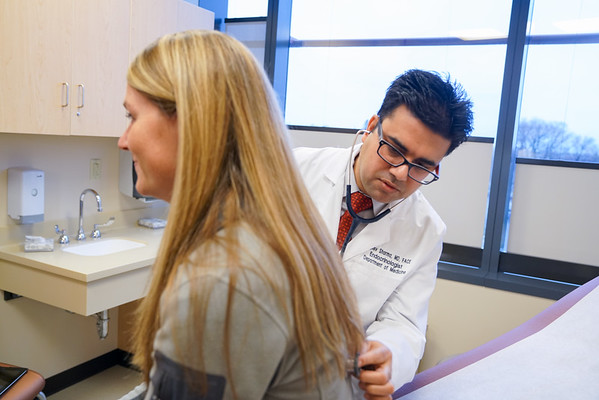 Cancer and the therapies used to treat it can disrupt the body's hormonal balance and cause long-term complications. Treating the tumor itself just isn't enough. We go beyond treatment by anticipating and managing side effects with a specific plan tailored to suit your needs. Endocrine disorders involve many areas of the body and can cause chronic medical issues, including:
Type 1 Diabetes
Type 2 Diabetes
Steroid induced hyperglycemia
Hypopituitarism
Hypo- and Hyperthyroidism
Adrenal insufficiency and Cushing disease
Hypogonadism
Hyperparathyroidism
Osteoporosis
Contact Us
If you would like to make an appointment with Roswell Park's endocrinologist, please call 1-800-ROSWELL, or submit a consultation request.
Meet the Team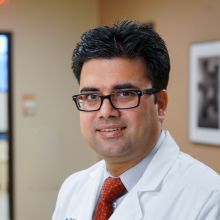 Assistant Professor of Oncology