Four-day conference will bring performers, community, researchers together for learning, cultural exchange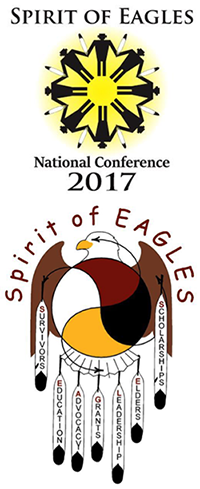 BUFFALO, N.Y. — Two comprehensive cancer centers are uniting to bring researchers and the diverse community of indigenous North American populations together for an unprecedented exchange of ideas, information and cultural enrichment. Roswell Park Comprehensive Cancer Center and the Mayo Clinic Cancer Center are jointly hosting the 10th annual Spirit of EAGLES: Changing Patterns of Cancer in Native Communities conference, to be held Sept. 21–24 in Niagara Falls, New York.
This special 10th national gathering, dedicated to the theme "Strength Through Tradition and Science," will bring Native American and First Nations community members from across the continent together with advocates, researchers, clinical care providers and a variety of health service providers for a series of seminars, panel discussions and social/cultural gatherings all focused on opportunities to improve health, wellness and access to care for indigenous populations in North America. The name Spirit of EAGLES reflects the organization's six areas of focus: survivors, education, advocacy, grants, leadership and scholarship.
"Spirit of EAGLES is a blend of traditional perspectives, culture and science, built from the idea that we can do the most good by listening to one another," says event co-director Rodney Haring, PhD, MSW, Assistant Professor of Oncology in the Office of Cancer Health Disparities Research at Roswell Park and an enrolled member of the Seneca Nation. "We get all these partners together in the same room, and there's an incredible energy of healing and learning that I've never experienced in any other event or environment."
"All who work with American Indian and Alaska Native community-based health promotion and disease prevention are welcome and encouraged to join us," adds conference co-director Judith Salmon Kaur, MD, Medical Director for Native American Programs at Mayo Clinic Cancer Center. "It's important to create a forum for discussing how to address chronic health issues, where we have opportunities to promote health, wellness and prevention and how to best apply what we learn by translating our science to the communities it's designed to benefit." Dr. Kaur is Choctaw/Cherokee and one of only two American Indian medical oncologists in the country.
Drs. Haring and Kaur are both among the presenters who will speak at the conference, and Todd Gates, President of the Seneca Nation of Indians, will open the conference with a message of welcome. Other noteworthy participants: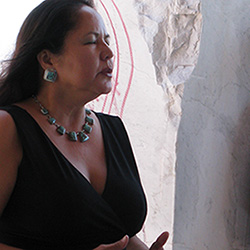 The four-day event will also include an Iroquois social featuring traditional food, song and dance and a lacrosse game open to the public. The conference will take place primarily at the Conference & Event Center Niagara Falls, with pre-conference activities to be held at additional locations, including the Seneca Niagara Resort & Casino.
Registration information and additional details are available at nativeamericanprograms.org. 
###
About Roswell Park:
The mission of Roswell Park Comprehensive Cancer Center is to understand, prevent and cure cancer. Founded in 1898, Roswell Park is one of the first cancer centers in the country to be named a National Cancer Institute-designated comprehensive cancer center and remains the only facility with this designation in Upstate New York. The Institute is a member of the prestigious National Comprehensive Cancer Network, an alliance of the nation's leading cancer centers; maintains affiliate sites; and is a partner in national and international collaborative programs. For more information, visit www.roswellpark.org, call 1-877-ASK-Roswell Park (1-866-559-4838) or email AskRoswell@Roswellpark.org. Follow Roswell Park on Facebook and Twitter.
About Mayo Clinic Cancer Center:
As a leading institution funded by the National Cancer Institute, Mayo Clinic Cancer Center conducts basic, clinical and population science research, translating discoveries into improved methods for prevention, diagnosis, prognosis and therapy. For information on cancer clinical trials, call the Clinical Trial Referral Office at 1-855-776-0015 (toll-free).