Sustained Top 5% Ranking for Inpatient Satisfaction Earns Roswell Park A Coveted National Distinction
Comprehensive cancer center receives third consecutive Guardian of Excellence Award from Press Ganey
Highlights
Designation awarded for consistent achievement in area of patient experience
Rankings based on national patient surveys about inpatient hospital care
Guardian of Excellence distinction reflects consistent performance in top 5%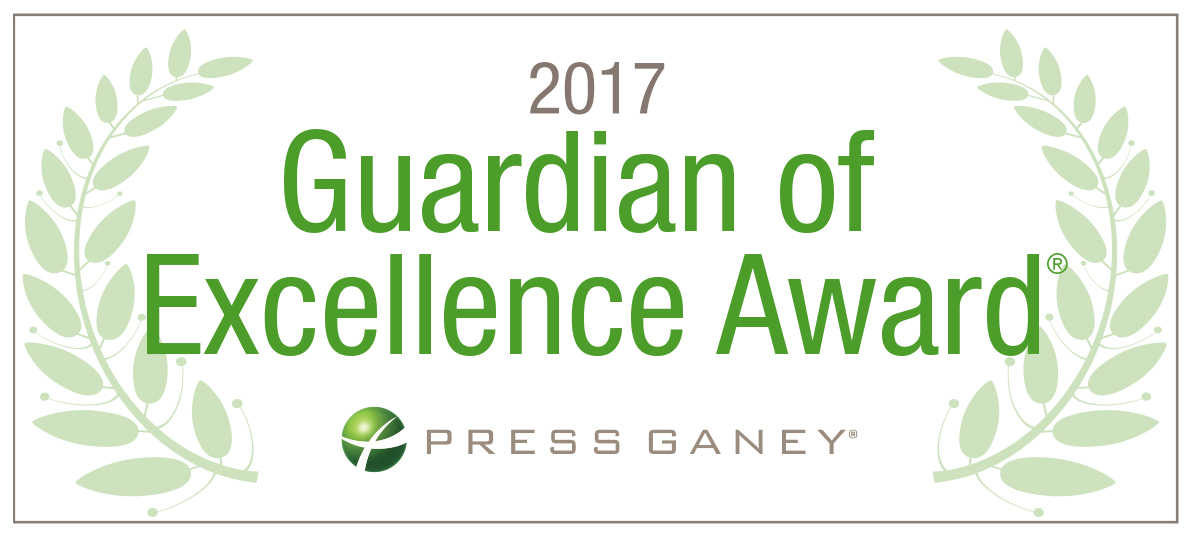 BUFFALO, N.Y. — Roswell Park Comprehensive Cancer Center has again been honored by the Press Ganey organization for consistent superior performance in the area of patient experience. The comprehensive cancer center has received Press Ganey's Guardian of Excellence Award for the third year in a row based on its sustained ranking among the top 5% of hospitals for patient satisfaction related to inpatient care.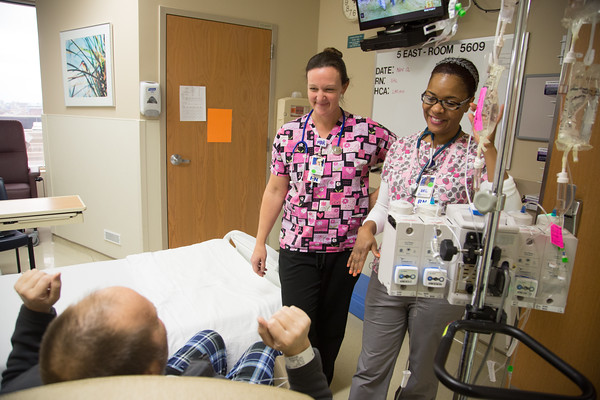 The rankings are based on the Hospital Consumer Assessment of Healthcare Providers and Systems survey, a tool administered by the Centers for Medicare and Medicaid Services to document patients' perceptions about the hospital care they have received.
"We commit to provide our patients and families with care at the very best level, so it's very important to us that we measure up to the best care in the nation when independent organizations like Press Ganey assess patient satisfaction across the country," says Candace Johnson, PhD, Roswell Park President and CEO.
"We're especially proud of the teamwork that an award like this reflects," says Boris Kuvshinoff, MD, MBA, Chief Medical Officer at Roswell Park. "It's only when everyone at the Institute shares not just the goal of providing outstanding care but the willingness to pitch in and contribute that we can consistently create a good experience for our patients and families. And that effort takes into account everything from our physical campus to our clinical quality to every interaction with every staff member, so it truly involves every team across every department."
"This award recognizes the extraordinary compassion and care that our nursing and patient support teams demonstrate to our patients and their families 24 hours a day, seven days a week, 365 days a year," adds Shirley Johnson, MBA, MS, RN, Chief Nursing Officer and Senior Vice President of Nursing and Patient Care Services at the Institute. "Achieving this recognition year over year is a tremendous accomplishment, as maintaining this level of excellence is challenging. This award is truly one to be recognized and celebrated among our teams."
Press Ganey is a premier provider of patient experience measurement, performance analytics and strategic guidance for health care organizations. For more information, visit pressganey.com.
###
The mission of Roswell Park Comprehensive Cancer Center is to understand, prevent and cure cancer. Founded in 1898, Roswell Park is one of the first cancer centers in the country to be named a National Cancer Institute-designated comprehensive cancer center and remains the only facility with this designation in Upstate New York. The Institute is a member of the prestigious National Comprehensive Cancer Network, an alliance of the nation's leading cancer centers; maintains affiliate sites; and is a partner in national and international collaborative programs. For more information, visit www.roswellpark.org, call 1-800-ROSWELL (1-800-767-9355) or email AskRoswell@Roswellpark.org. Follow Roswell Park on Facebook and Twitter.