When Dr. Donald Pinkel graduated from medical school at the University of Buffalo in 1951, the world was a pretty dark place for kids with acute lymphoblastic leukemia (ALL). They didn't live long after diagnosis, and experts in the field of blood cancer were convinced the disease was incurable.
So when Dr. Pinkel told an older physician that he wanted to pursue research on childhood cancers, he got a swift, stinging response: "You'd be throwing away your career. We'll never figure that one out."
Challenge accepted! Dr. Pinkel devoted his career to conquering pediatric acute lymphoblastic leukemia (ALL), which in the 1950s had a survival rate of just 4%. Thanks to his groundbreaking work, today's survival rate for pediatric ALL is over 90% and rising.
As we celebrated his 90th birthday on September 7, 2016, we noted many reasons to celebrate the achievements of this extraordinary man. Here are three big ones:
1. He introduced specialized care for pediatric cancer patients in Western New York.
There were no oncologists on staff at Children's Hospital of Buffalo when Dr. Pinkel served there as Chief Resident, so he developed its first cancer service. Inspired by what he had learned at Roswell Park when he was a medical student, he also established a Children's Hospital Tumor Board, bringing together doctors with different areas of expertise to develop the best treatment plan for each patient.
2. He launched a partnership between Roswell Park and Children's Hospital of Buffalo — and today it's stronger than ever.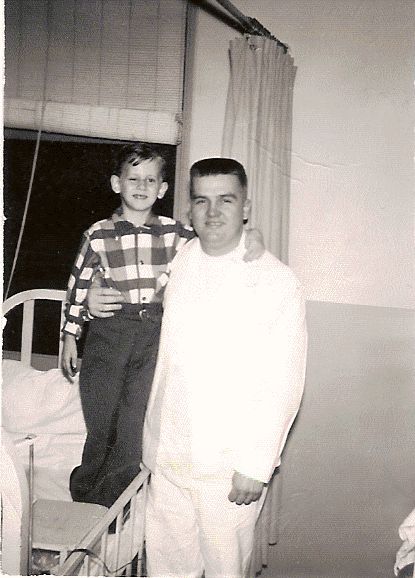 After moving away for a time, in 1956 Dr. Pinkel returned to Buffalo to accept a joint appointment at Children's and Roswell Park. He created Roswell Park's first Pediatrics Department from the ground up, from hiring the head nurse to designing a playroom. Since then the two institutions have continued to work closely together to provide young cancer patients with the very best care.
That relationship expanded in 2017 when the brand-new Oishei Children's Hospital opened its doors just steps away from Roswell Park. Kara Kelly, MD, Dr. Pinkel's successor as Chair of the Department of Pediatric Oncology at Roswell Park and Program Director of Kaleida's Pediatric Hematology/Oncology Service, said the partnership "improved care on many levels. The new collaboration focuses on matching patients with the appropriate clinical trials and making the process easier for patients and their families, who no longer have to travel long distances to access cutting-edge therapies."
3. He turned the tide against pediatric ALL.
During his years at Roswell Park and Children's Hospital of Buffalo, Dr. Pinkel began the work that led eventually to breakthrough therapies for ALL. With the Institute's research scientists, he developed a pediatric cancer research program, focusing heavily on leukemia.
He also worked with Walter Murphy, MD, then Roswell Park's Chief of Radiation Therapy, to find new ways to kill cancer cells. "With the consent of our patients' parents, we used chemotherapy and radiation together to achieve better survival with less radiation exposure," he recalls.
He was a key member of a brand-new organization that later came to be called the Acute Leukemia Group B. Researchers — first from Roswell Park, Children's Hospital, and the National Cancer Institute, and later from many institutions around the world — worked together to conduct joint clinical trials, generating information that was critical to developing more effective treatments.
In 1961, when the lingering effects of polio forced Dr. Pinkel to leave Buffalo for a warmer climate, he accepted an offer to become the founding director of St. Jude Children's Research Hospital in Memphis, Tennessee. There he continued the search for better treatments for ALL. He developed what he called Total Therapy, which slammed the disease with combinations of treatments. Over the years, clinical trials guided the refinement of Total Therapy and chipped away at the mortality rate.
In 1971, in a study published in the Journal of the American Medical Association, Dr. Pinkel reported the hopeful results of the long-term progress of children who had participated in Total Therapy clinical trials, concluding, "...A significant five-year cure rate of childhood ALL is an attainable goal with multiple-agent therapy." Looking back, he notes, "That was the first paper in which I was able to use the word cure."
Dr. Pinkel's work has earned him the highest awards and accolades in the field of cancer medicine and research. But he says his greatest happiness has come from watching his former patients "grow up and be healthy and have successful lives. They're doing well, and that's the reward. A lot of children are doing well."
We Set the Model
50 years as an NCI-designated comprehensive cancer center and more than a century leading the way. Learn more about Roswell Park's place in history as we became a model for other cancer centers around the world.
Learn More
Learn more about Dr. Pinkel in this article from the July 2016 issue of Smithsonian magazine.