Elyse NeMoyer Reappointed to Roswell Park Comprehensive Cancer Center Board of Directors
Area resident, an occupational therapist and two-time cancer survivor, brings important voice to board
Highlights
Elyse NeMoyer reappointed to Roswell Park Board by state Sen. Timothy Kennedy
Orchard Park resident is an occupational therapist, two-time cancer survivor
Appointed to Board of Directors in 2013, will serve a second three-year term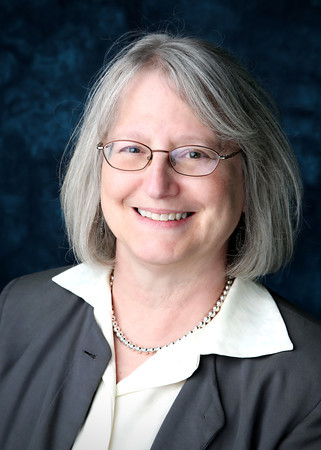 BUFFALO, N.Y. — Cancer survivor and health professional Elyse NeMoyer has been reappointed to a second three-year term on the Roswell Park Comprehensive Cancer Center Board of Directors. An occupational therapist, the longtime Orchard Park, N.Y., resident was appointed by state Sen. Andrea Stewart-Cousins, Democratic Conference Leader for the New York State Senate, based on the recommendation of state Sen. Timothy Kennedy.
NeMoyer is a staff occupational therapist with Aspire of Western New York. Her work history includes past roles with People Inc.'s Day Treatment Center, the University at Buffalo School of Occupational Therapy, Women and Children's Hospital of Buffalo and the West Seneca Developmental Center.
A two-time cancer survivor, NeMoyer has received care at Roswell Park for both breast cancer, beginning in 1995, and acute myeloid leukemia, beginning in 2007.
"As a two-time cancer survivor and a trained occupational therapist, Elyse has a unique perspective to offer on the excellent care provided by the professionals at Roswell Park Comprehensive Cancer Center," says Sen. Kennedy. "Since she joined the board in 2013, Roswell has continued to thrive. Just last year, Roswell Park opened the Scott Bieler Clinical Sciences Center, a $50.5 million project that has given the cancer center the room it needs to grow and continue its mission of providing world-class patient-care programs and groundbreaking research. I have full faith that Roswell will continue to flourish under her leadership on its board of directors, and I was proud to champion her reappointment."
"Elyse brings great wisdom and incredible insights to our conversations. Her input is so valuable," adds Roswell Park President and CEO Candace S. Johnson, PhD.
NeMoyer holds a master's degree in occupational therapy from Columbia University and a bachelor's degree from Binghamton University. She served on the Erie County Medical Center Board of Managers from 1997 to 2001. A native of White Plains, N.Y., she is married to the Hon. Patrick NeMoyer, a judge serving on the New York State Supreme Court, Appellate Division, in Buffalo and Rochester. The NeMoyers are parents to four adult daughters.
###
The mission of Roswell Park Comprehensive Cancer Center is to understand, prevent and cure cancer. Founded in 1898, Roswell Park is one of the first cancer centers in the country to be named a National Cancer Institute-designated comprehensive cancer center and remains the only facility with this designation in Upstate New York. The Institute is a member of the prestigious National Comprehensive Cancer Network, an alliance of the nation's leading cancer centers; maintains affiliate sites; and is a partner in national and international collaborative programs. For more information, visit www.roswellpark.org, call 1-877-ASK-Roswell Park (1-866-559-4838) or email AskRoswell@Roswellpark.org. Follow Roswell Park on Facebook and Twitter.