Roswell Park Comprehensive Cancer Center Welcomes Two New Leaders to Executive Posts
Armen Gallucci named VP of Business Development & Outreach; Kerry Kerlin named CIO
Friday, December 13, 2013
BUFFALO, NY — Roswell Park Comprehensive Cancer Center (Roswell Park) announces two key executive appointments: Armen Gallucci, FACHE, has joined Roswell Park as Vice President of Business Development and Outreach, and Kerry L. Kerlin has been named Chief Information Officer.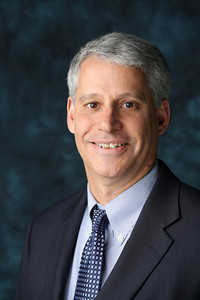 Armen Gallucci, FACHE
Gallucci will lead the Institute's planning and the development of business approaches to external clinical, research and educational relationships regionally, locally and nationally. Top priorities include directing business planning and implementation, developing new business affiliations, enhancing the delivery of quality oncology services to underserved areas and strengthening Roswell Park's relationships with economic-development planners, business entities and other public and private organizations.
After earning a bachelor's degree in zoology from the University of New Hampshire, Gallucci earned a master of health administration degree from Duke University. He was most recently Assistant Vice President of Business Development, Medical Affairs, at Rush University Medical Center in Chicago, IL, where he also served as Assistant Professor in the Department of Health Systems Management.
"We are at a watershed moment of economic development in the City of Buffalo, and the greater Western New York region, particularly in health care," says Donald L. Trump, MD, FACP, President and CEO. "Having a person of Mr. Gallucci's caliber to represent Roswell Park's interests is invaluable."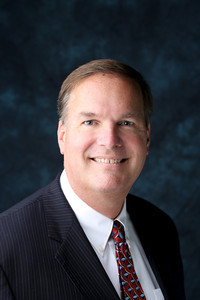 Kerry L. Kerlin
As Chief Information Officer, Kerlin will provide leadership for the infrastructure, networking and information-technology systems that form the technological backbone of the Institute. He will plan, develop and manage the Institute's information systems, including electronic medical records and research data management, and oversee the acquisition of new technologies aimed at improving Institute operations.
Kerlin comes to Roswell Park with more than 25 years' experience leading and consulting for large complex networks, including health-care facilities and clients such as West Penn Allegheny Health System in Pittsburgh, Pa., and Rush North Shore Medical Center in Skokie, Ill. Kerlin earned a master of science degree in industrial administration (MBA) from Carnegie Mellon University in Pittsburgh.
"Mr. Kerlin brings a wealth of experience in all aspects of information technology," says Dr. Trump.  "He will play an essential role in Roswell Park's ongoing plans to develop and implement cost-effective and efficient systems at the forefront of current technology."
###
The mission of Roswell Park Comprehensive Cancer Center is to understand, prevent and cure cancer. Founded in 1898, Roswell Park is one of the first cancer centers in the country to be named a National Cancer Institute-designated comprehensive cancer center and remains the only facility with this designation in Upstate New York. The Institute is a member of the prestigious National Comprehensive Cancer Network, an alliance of the nation's leading cancer centers; maintains affiliate sites; and is a partner in national and international collaborative programs. For more information, visit www.roswellpark.org, call 1-800-ROSWELL (1-800-767-9355) or email AskRoswell@Roswellpark.org. Follow Roswell Park on Facebook and Twitter.