The Ride For Roswell Opens Registration for 2018
23rd annual fundraising event to end cancer offers 11 routes, including two international routes and an updated 102-mile Century Route
Highlights:
Registration now open for 2018 Ride For Roswell riders and volunteers
Event to feature 11 routes, including two international routes
Route updates planned for 102-mile Century Route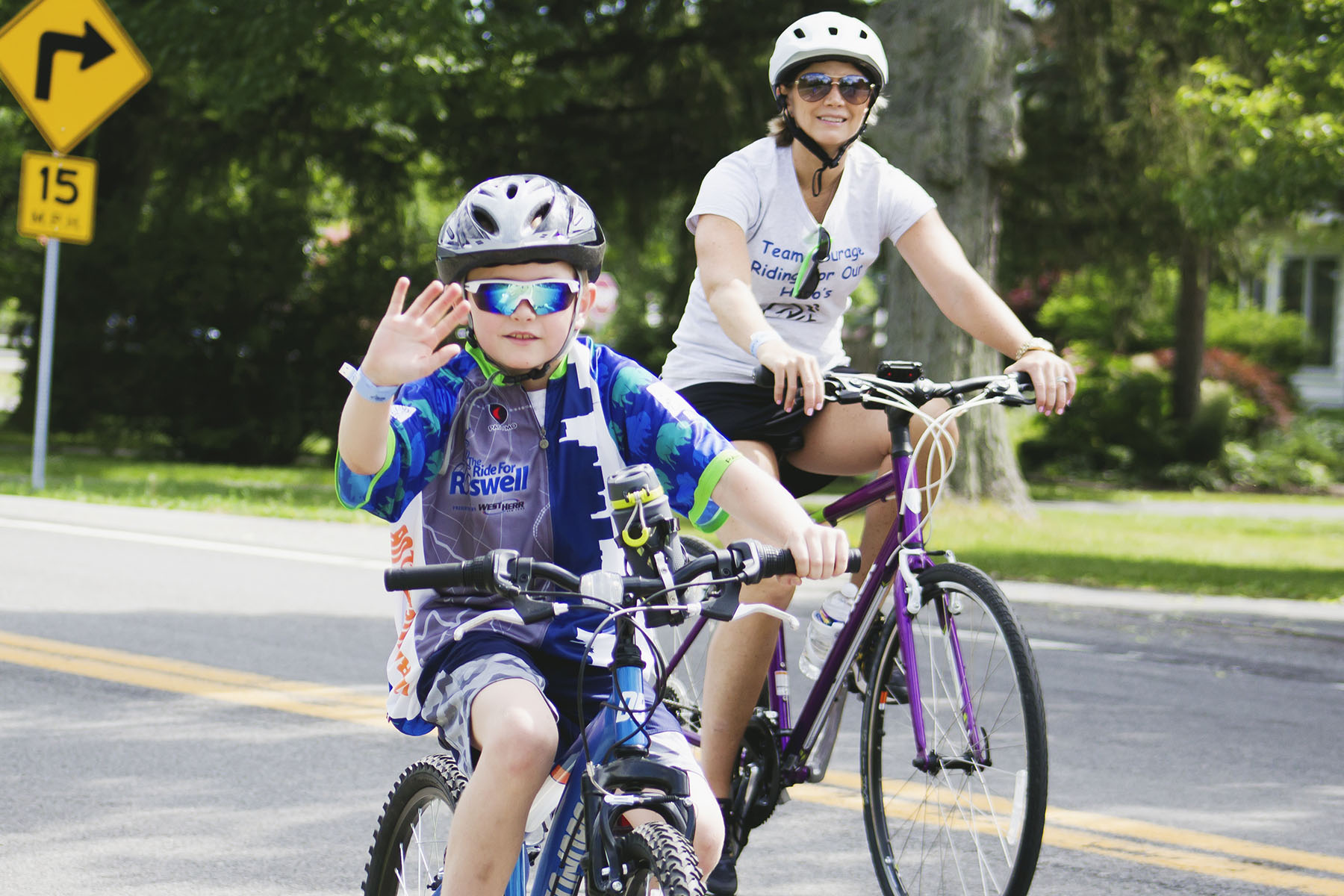 BUFFALO, N.Y. — The Ride For Roswell presented by West Herr Automotive Group has launched registration for its 2018 event, taking place on Saturday, June 23. Community members of all ages and cycling experience are invited to sign up to ride or volunteer at RideForRoswell.org.
More than 10,000 riders and volunteers of all ages are expected to take part in this year's Ride to raise funds for cancer research and patient-care programs at Roswell Park Comprehensive Cancer Center. The Ride is the single largest fundraising event in Western New York and the state's largest single-day cycling fundraiser.
The 2018 fundraiser will feature 11 routes ranging from three to 102 miles, including a 28 and 46-mile international Canada routes that depart from Roswell Park and finish at the University at Buffalo's North Campus (UB North). The RosRoll, which is offered with help from Slow Roll Buffalo, will return for its second year and will continue to start and finish with a celebration at the Roswell Park finish line.
The 102-mile Country Century route, which has been one of The Ride's select routes for experienced cyclers, is getting route updates that will provide new terrain and scenery for returning century riders.
To participate in The Ride, riders aged 18 and over are required to reach the fundraising minimum of $200 ($500 for Canada routes) by Ride Day; riders aged 17 and under have a fundraising minimum of $50 for all routes.
Ride Weekend kicks off on Friday, June 22 with the Peloton, a 12-mile route that is reserved for a qualified group of top fundraisers who raise $1,000 or more. The Peloton riders will ride in two-by-two formation from Roswell Park to UB North and join the Celebration of Hope event, a moving and inspirational community rally in support of the fight against cancer. On Saturday, June 23, after months of fundraising efforts, thousands of riders will embark on their routes from start lines at UB North and Roswell Park.
Since the first Ride For Roswell in 1996, the event has raised more than $42 million for cancer research and patient care at Roswell Park.