We are a full-service center for the diagnosis and treatment of breast cancer. Whether you need an examination, a second opinion, or surgery, we'll walk you through the entire process.
As a Roswell Park community practice, we're linked to our region's only National Cancer Institute-designated Comprehensive Cancer Center. Our patients benefit from access to the newest therapies, approaches and Roswell Park clinical trials.
Schedule your mammogram
Get your mammogram where the experts are — our team deals only in breast imaging, allowing them to identify and determine results confidently.
No prescriptions or referrals are needed to make an appointment.
Breast Care of Western New York uses a range of minimally invasive procedures in the detection and diagnosis of breast health conditions, including mammography and ultrasound biopsies, stereotactic and ultrasound-guided staging tests.
As a member of the Roswell Park Care Network, you'll have access to the most advanced services in breast cancer diagnosis, including access to expert pathology review by a world-class team, as well as:
3D mammography
access to a full range of surgical options

breast-conserving lumpectomy
mastectomy
advanced reconstruction

chemotherapy
radiation therapy
access to breast cancer clinical trials
Plastic & reconstructive surgery
Patients may seek consultation with Roswell Park plastic & reconstructive surgeon to learn their options for immediate or delayed breast reconstruction. Our surgeons will coordinate with your breast cancer treatment team to plan your reconstruction procedures around your other cancer therapies for optimal healing and outcome.
Support & follow-up care
As a member of the Roswell Park Care Network, our patients have access to a comprehensive range of support services to help you cope with the day-to-day concerns related to your illness, before, during and after breast cancer treatment. We also work in close collaboration with other health professionals to provide: genetic counseling and testing, physical therapy for lymphedema, psychological counseling services and mastectomy prostheses and bras.
Genetic counseling and testing
A genetic consultation is recommended for persons concerned about their risk for cancer due to a personal or family history of cancer. However, some individuals who do not have an extensive family or personal history may still benefit from a genetic consultation. Following a consultation, genetic testing may be done to confirm a specific gene change (mutation) as the likely cause of a diagnosed cancer, identify potential risks for other cancers or conditions, be used to check if family members are at an increased susceptibility to cancer, and possibly modify medical management.
Make an appointment
Our team of specialists will work closely with you to coordinate an efficient process for your appointment in Williamsville, New York. Appointments for consultations are available Monday through Friday.
Insurance
We participate with the following major insurance plans.
Emblem Health
Fidelis Care, including Wellcare Medicare
Highmark BCBS WNY
Independent Health
Magnacare Network, including: 

self-funded AETNA (not Medicare)
Brighton
Coventry First Health

Martin's Point, through US Family Health Plan
Medicare
Molina/Monroe Plan (formerly YourCare)
Multiplan Network/PHCS
MVP Health Plan including:

self-funded CIGNA with MVP logo on card

NYS Empire Plan
NYS Medicaid
NOVA Healthcare
United Healthcare/UMR/AARP
Univera/EBS-RMSCO/Lifetime Benefit Solutions
UPMC (Jamestown & CMP providers only)
Patients of Breast Care of WNY have a new option for receiving their specialty medications. Our medically integrated dispensary (MID) will allow for increased convenience and personalized care for all your specialty medications.
This will allow benefits such as:
Access to specific oncology medications sooner
Medication counseling and follow-up from our specialized team
Confirmation of benefits and assistance with high copay medications
Coordination of refills
Patients who have medications prescribed by doctors of the Roswell Park Care Network are able to receive their specialty medications from our dispensary, located inside the Roswell Park Hematology Oncology Northtowns location in Williamsville.
By incorporating a MID into our Northtowns location, we aim to better serve our patients and better meet their cancer care needs in a safe, convenient way. Studies also show that patients who receive their medications directly from dispensaries located inside their healthcare facilities are more likely to continue their treatment as prescribed, leading to better outcomes.
Hours: Monday through Friday, 8 a.m. – 4 p.m.
Address: 199 Park Club Lane, Williamsville, NY 14221
Phone Number: 716-634-3340 ext 5641
Facility Image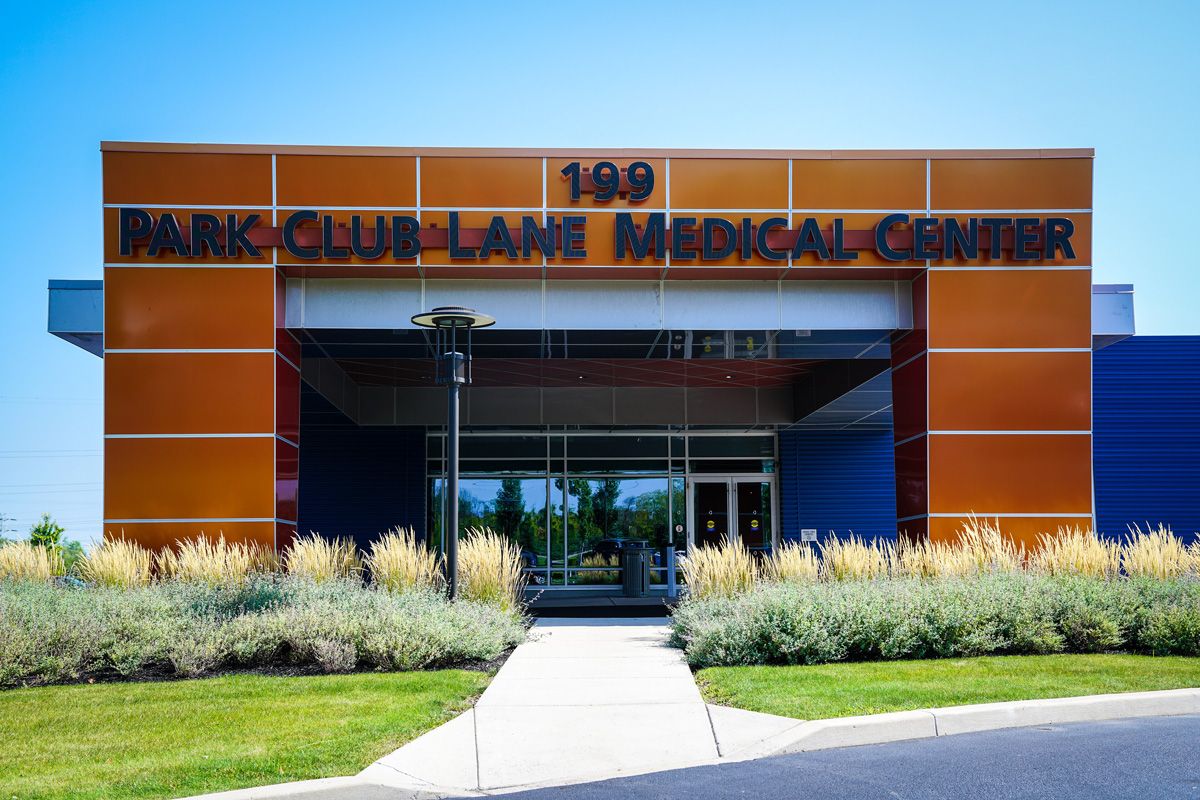 Our Location
Address
199 Park Club Lane, Suite 100
Williamsville, NY 14221
United States