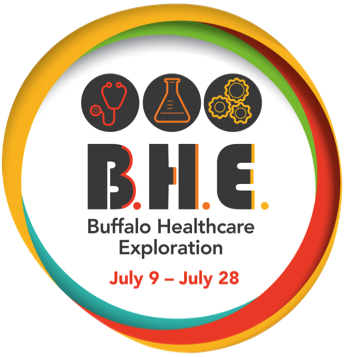 Buffalo Healthcare Exploration (BHE) is an exciting 3- week summer program that offers high school students the opportunity to learn and innovate in a high-tech, fast-paced medical environment at Roswell Park Comprehensive Cancer Center.
Applications closed on February 15th
Program Highlights
Explore healthcare by following a fictional patient through a treatment path
Test your skills on the da Vinci Surgical System (dVSS®)
Work with a team to design a medical device
Prepare for college and learn what to expect on a college campus
Tour the medical campus and visit a local medical company
Shadow a professional at Roswell Park Comprehensive Cancer Center
Develop core competencies relevant to succeed in any career you choose
Please scroll down for the BHE Teaching Assistant application
I've heard of the Junior Robotic Surgery Challenge (JRSC)…how is Buffalo Healthcare Exploration (BHE) different?
JRSC was exclusively focused on surgery. Through BHE, you will be exposed to a diverse set of healthcare careers. Your passions may be the perfect fit for a career in healthcare that you've never imagined. This is the place for you to discover it!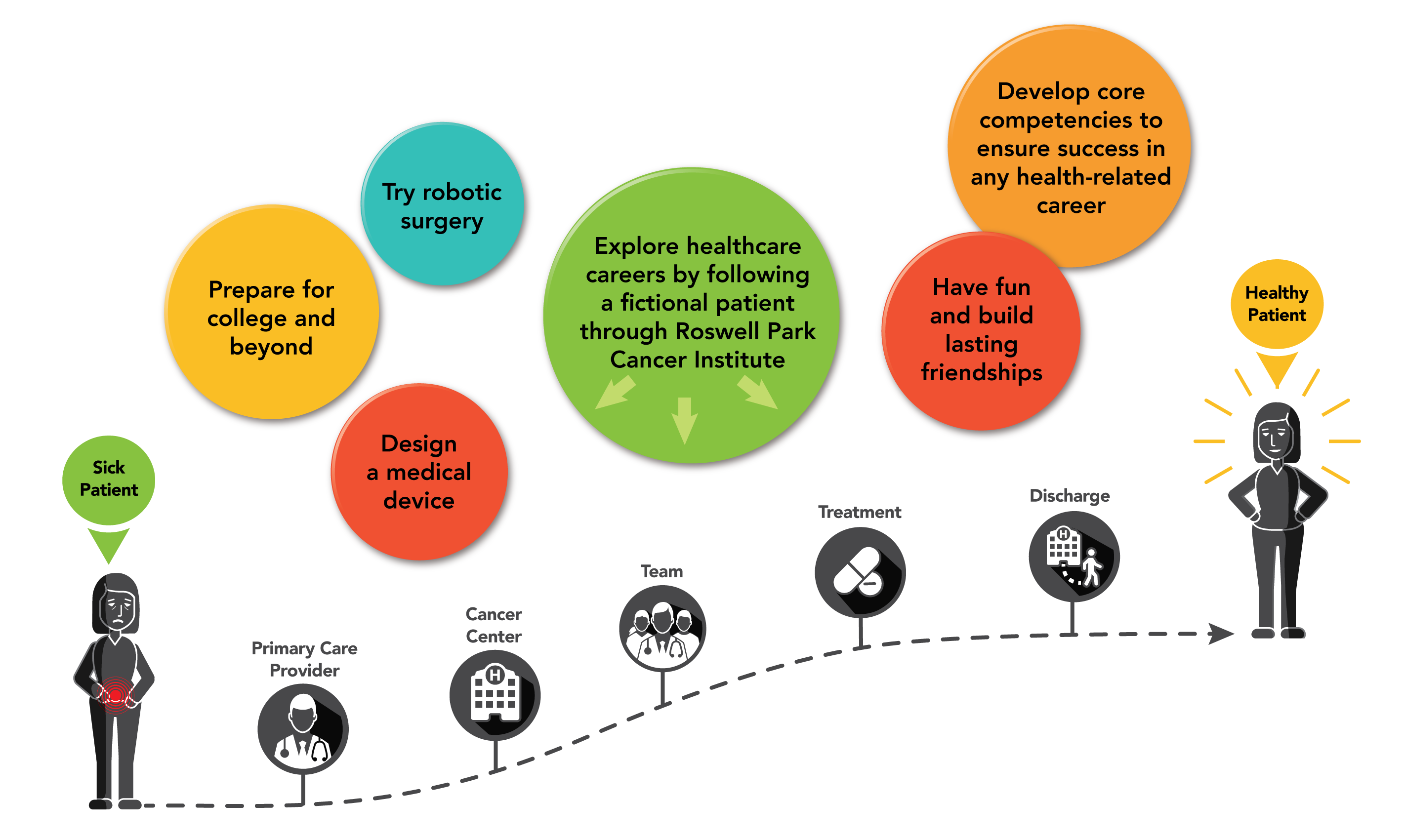 Am I eligible for this program?
If you are currently in high school you are eligible to apply.
When do I apply?
Anytime between January 1, 2018, and February 15, 2018.
What is the cost of the program?
The program costs $400. Financial aid is available.
When will I know if I have been accepted?
Acceptances will be sent Friday, March 30th, 2018 via email.
Where can I get more information or updates on the program?
Like our Facebook page
If you have any questions about the new program, please do not hesitate to contact the ATLAS team at AtlasTeam@RoswellPark.org.
Are you a college student with an interest in healthcare and leadership? Consider joining us as a teaching assistant (TA) this summer! This position is open to the public, though previous participants in the Junior Robotic Surgery Challenge are encouraged to apply.
TA Highlights:
Manage programming
Mentor a team of students
Experience research in the ATLAS lab
Network within the Buffalo-Niagara medical community
Applications closed on March 2nd. Decisions will be shared on March 30th.
Summer Research Experience Programs in Cancer Science
Are you are a college student, health professional student, or high school junior with a specific interest in research? If cancer research or a PhD degree is your career goal, begin your journey this summer by participating in Roswell Park Comprehensive Cancer Center's Summer Research Program.
Presented by
Generous Supporters
Educational Partners