It's a Girl! Buffalo Museum of Science, Roswell Park Reveal Results from CT Scan of South American Mummy
Scientists discover answers from ancient mummy using 3D radiology and other advanced technology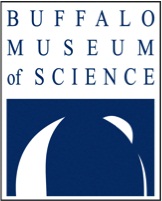 BUFFALO, N.Y. — The results of the "virtual autopsy" performed on a South American mummy from the collection of the Buffalo Museum of Science (BMS) are in, providing new insights into the life of the infant mummy. As part of the groundbreaking Mummies of the World exhibition, which premiered in Buffalo on April 12, Dr. Peter Loud of Roswell Park Comprehensive Cancer Center and Dr. Heather Gill-Frerking of American Exhibitions, Inc., along with a team of Roswell Park radiologists performed a noninvasive 3D computed tomography (CT) scan of the mummy on April 7.
From their analysis of both soft tissues and the mummy's skeleton, the research team was able to conclude that the mummy is a two-year-old girl. The scan also determined that there is no discernible evidence of disease or trauma on the skeleton that has been identified so far. Through the cutting-edge medical imaging available at Roswell Park, the scan helped experts determine these details, and further analysis will assist in future research applied to the exhibition. Further research to the medical imaging was also conducted by James Schanandore, who works in the Department of Biological Sciences at North Dakota State University.

"This particular mummy has been part of the Buffalo Museum of Science's collection for over a century.  Until now, very little was known about this individual, including its age and gender," comments BMS President & CEO Mark Mortenson. "Thanks to collaboration with Roswell Park Comprehensive Cancer Center and Mummies of the World, we now have answers to some of our questions. We recently agreed to lend this mummy and related items from our collection to Mummies of the World for the remainder of the exhibition's three-year tour so that her story could be shared with audiences across the nation."
"Some internal organs were preserved, including the liver and part of the lungs. There is a rectangular object on the back of the child, near the left shoulder that may be an amulet with a groove down one side. More research is in progress to determine what the object is made of," says Dr. Heather Gill-Frerking, Director of Science and Education Development at American Exhibitions, Inc. "Future work will include identifying more of the preserved internal organs, and determining the composition and structure of the rectangular object."
"This partnership provided a unique opportunity for us to use the tools and analytical approaches we use every day to help the Buffalo Museum of Science reconstruct important details about the life and circumstances of a mummy that is part of their permanent collection," notes Dr. Peter Loud, Vice Chair of Diagnostic Radiology and Director of Body Imaging at Roswell Park. "It was an interesting and rewarding project to be involved with, and we're very pleased that we were able to help enhance the experience and understanding of all the museum visitors who will learn about this mummy, through this exhibit and for years to come." 
The mummy debuted as part of the nationally traveling exhibition, Mummies of the World, at the Buffalo Museum of Science now through September 2014. For more information visit www.sciencebuff.org or www.mummiesoftheworld.com.
About Roswell Park Comprehensive Cancer Center
The mission of Roswell Park Comprehensive Cancer Center is to understand, prevent and cure cancer. Founded in 1898, Roswell Park is one of the first cancer centers in the country to be named a National Cancer Institute-designated comprehensive cancer center and remains the only facility with this designation in Upstate New York. The Institute is a member of the prestigious National Comprehensive Cancer Network, an alliance of the nation's leading cancer centers; maintains affiliate sites; and is a partner in national and international collaborative programs. For more information, visit www.roswellpark.org, call 1-800-ROSWELL (1-800-767-9355) or email AskRoswell@Roswellpark.org. Follow Roswell Park on Facebook and Twitter.
About Buffalo Museum of Science
Committed to inspiring curiosity through exploration, the Buffalo Museum of Science is a non-profit educational institution dedicated to providing relevant science programming and services to children, families, adults, and schools in the Buffalo Niagara region. Through exhibits and interactive spaces designed for multi-generational learning, the Museum showcases its extensive collections of over 700,000 specimens and artifacts representing all facets of the natural world with an emphasis on Western New York. Opened in 1929 in Buffalo's Olmsted-designed Martin Luther King, Jr. Park, the Museum is currently installing eight new permanent interactive science studios to transform its visitor experience by 2016. The Museum also operates Tifft Nature Preserve in South Buffalo, a 264-acre urban wetland preserve on reclaimed former industrial land. Learn more at www.sciencebuff.org.
About Mummies of the World
Nationally recognized exhibition, Mummies of the World, currently at its tenth venue  and viewed by over 1 million visitors across the United States is presenting a new, never before seen collection of rare mummies that spans eons of time and transcends history. The groundbreaking exhibition reveals how the scientific study of mummies provides a window into the lives of ancient people, offering unprecedented insights into past cultures, civilizations and showcases brand-new galleries exploring the study of mummies linked to discoveries in modern medicine. Mummies of the World is produced by American Exhibitions, Inc. one of the leading exhibition producers in the United States. For more information, visit www.mummiesoftheworld.com.
###