Resources & Services for BMT Patients & Families
For BMT Patients
BMT patients will find the services and assistance they need in a single location — the Roswell Park hospital. We offer a full menu of programs to improve survival and quality of life for our patients.
These include:
On-site collection and processing of blood and marrow.
An outpatient clinic that cares exclusively for BMT patients, both before and after transplant.
Access to more than 20 million potential donors through Be The Match (the national marrow registry).
A Personal Guide for the Road Ahead
When you come to Roswell Park for a blood or marrow transplant, you'll have a personal Transplant Coordinator who can guide you through the process, beginning with your very first visit. Your coordinator will manage all aspects of your care, including the search for a donor, if you need one.
Our BMT Inpatient Center
Our BMT inpatient center combines safety, comfort and freedom of movement. This is especially important because at the beginning of treatment, you will stay in the hospital for an average of two to three weeks for autologous or four to five weeks for allogeneic transplant. Every room is private, with a private bathroom, floor-to-ceiling window, phone, and TV with DVD player. A comfortable easy chair converts into a daybed so a loved one can stay overnight, if permitted. A camera in each room enables nursing staff to monitor you more closely if needed.
All rooms have free Wi-Fi to keep you connected during your stay. You may bring a laptop from home or borrow one from the Resource Center for Patients & Families.
Exercise, when permitted, is an important part of the recovery, so exercise equipment is available in the BMT Center. When you're ready for some fun, try out the portable Wii game system.
Visitors
Visitors are welcome in the BMT inpatient center at any hour of any day and can relax in the comfortably furnished solarium nearby. The solarium is equipped with a visitor restroom, washer and dryer, refrigerator, microwave, television and phone, making longer visits more comfortable.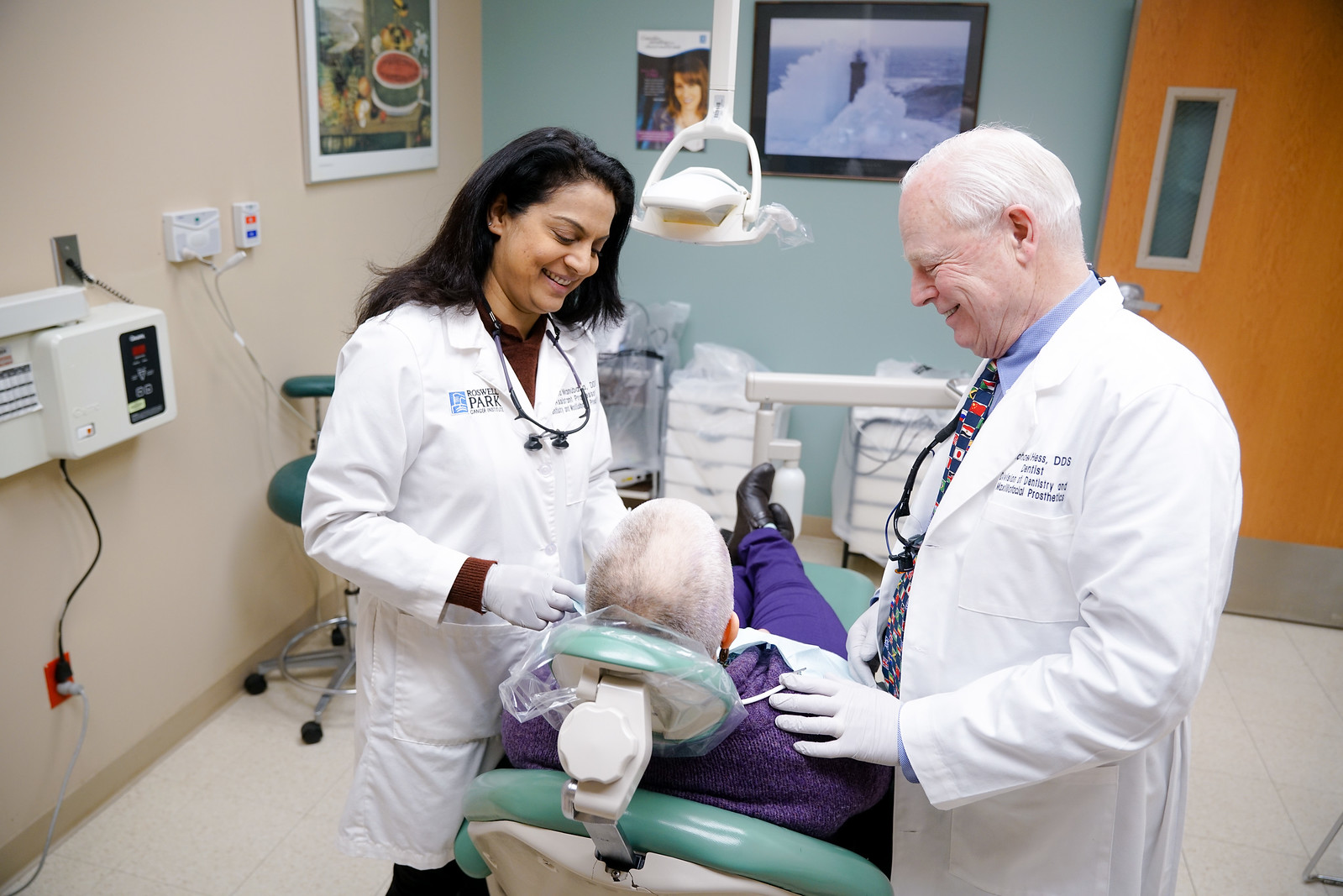 Specialized Dental Services
Before you undergo a blood or marrow transplant (BMT), our dental oncologists will screen you for any conditions that could lead to infection. Chemotherapy and other treatments given as part of the BMT process can weaken your immune system, making it harder for your body to fight off infection, so it's important to take care of any existing problems to prevent future infection and associated pain.
BMT Resource Family Program
Our BMT Resource Family Program matches the families of former BMT patients with the families of current BMT patients based on disease type, transplant type and other characteristics. The experience and advice of those who have already been through the BMT process can be a strong source of support and encouragement for you and your loved ones.
Additional Resources