We've earned an excellent reputation for our compassionate approach to patient-centered care.
The Roswell Park Niagara Falls Boulevard practice provides full-service care, including diagnosis and treatment of urologic cancers and disorders, as well as thoracic diseases. Located conveniently for residents in Niagara County, the practice has the added benefit of being a member of the Roswell Park Care Network, allowing easy access to our multidisciplinary teams at Roswell Park who specialize in providing the most advanced treatments.
Our team of experts will work closely with you to coordinate a specialized approach to your care.
Roswell Park Niagara Falls Boulevard in Niagara County provides full-service care, including diagnosis and treatment, of all urologic cancers and other urologic disorders, including:
Urologic cancer care
Prostate cancer
Bladder cancer
Kidney cancer
Elevated PSA
Benign prostatic hyperplasia (BPH)
General urologic disorders
Kidney stones
Voiding dysfunction and incontinence
Frequent urinary tract infections
Interstitial cystitis
Erectile dysfunction
Thoracic oncology
We offer high-quality care for patients with lung cancer and other malignant conditions of the chest as well as lung cancer screening.

Urologic treatment services we offer
We provide options for diagnosis, monitoring and treatment, including:
Active surveillance
Minimally invasive robotic surgery
Prostate ultrasound and biopsy
Pathology analysis by Roswell Park's urologic pathologists
Cystoscopy
Urodynamic studies
Vasectomy
Make an appointment
Our team of specialists will work closely with you to coordinate an efficient process for your appointment at Roswell Park Niagara Falls Boulevard. All visits are by appointment only. Please call today or complete the form below.
New patients
Please arrive 20 minutes before your appointment to allow time to complete paperwork. In addition, if you have it, bring all of the following:
Medical records
Imaging reports/scans
Operative reports
Pathology reports
Medication list/bottles
Insurance card(s)/information
Insurance
We participate with the following major insurance plans.
Emblem Health
Fidelis Care, including Wellcare Medicare
Highmark BCBS WNY
Independent Health
Magnacare Network, including: 

self-funded AETNA (not Medicare)
Brighton
Coventry First Health

Martin's Point, through US Family Health Plan
Medicare
Molina/Monroe Plan (formerly YourCare)
Multiplan Network/PHCS
MVP Health Plan including:

self-funded CIGNA with MVP logo on card

NYS Empire Plan
NYS Medicaid
NOVA Healthcare
United Healthcare/UMR/AARP
Univera/EBS-RMSCO/Lifetime Benefit Solutions
UPMC (Jamestown & CMP providers only)
Wellcare (CMP providers only)
Patients of Roswell Park Niagara Falls Boulevard have a new option for receiving their specialty medications. Our new medically integrated dispensary (MID) will allow for increased convenience and personalized care for all your specialty medications.
This will allow many benefits such as:
Access to specific oncology medications sooner
Convenience
Medication counseling and follow-up from our specialized team
Confirmation of benefits and assistance with high copay medications
Coordination of refills
Patients who have medications prescribed by doctors of the Roswell Park Care Network are able to receive their specialty medications from our dispensary, located inside the Roswell Park Hematology Oncology Northtowns location in Williamsville.
By incorporating a MID into our Northtowns location, we aim to better serve our patients and better meet their cancer care needs in a safe, convenient way. Studies also show that patients who receive their medications directly from dispensaries located inside their healthcare facilities are more likely to continue their treatment as prescribed, leading to better outcomes. Patients of Roswell Park's main campus in Buffalo can take advantage of our on-site specialty pharmacy.
Hours: Monday through Friday, 8 a.m. – 4 p.m.
Address: 199 Park Club Lane, Williamsville, NY 14221
Phone Number: 716-634-3340 ext 5641
Meet Our Team
Log in to the Patient Portal
Facility Image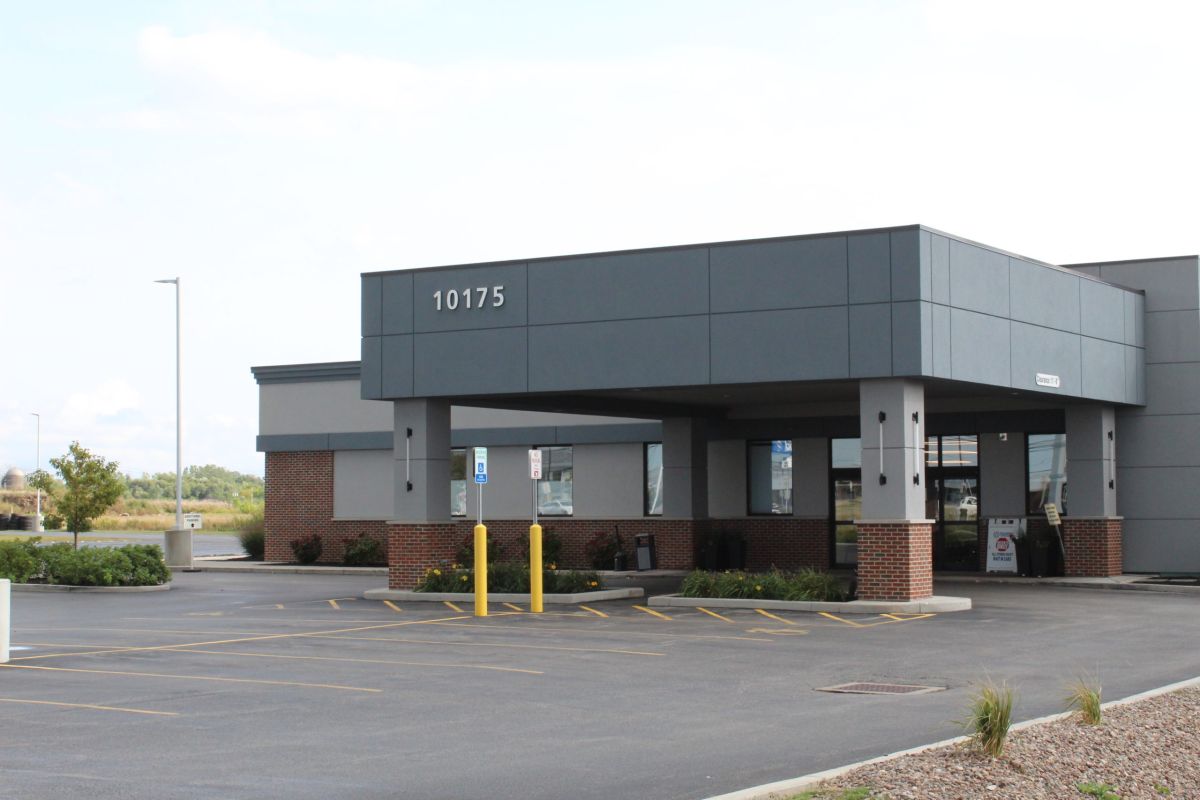 Our Location
Address
10175 Niagara Falls Blvd
Niagara Falls, NY 14304
United States