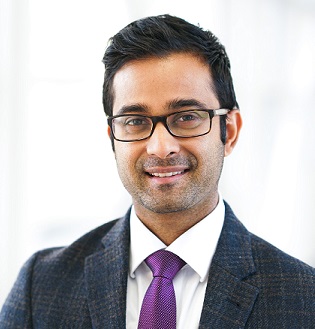 ---
About Me
Biography:
Expected Graduation: 2021
---
Credentials
Positions
Roswell Park Comprehensive Cancer Center
Radiation Medicine Resident
Background
Education and Training:
Prior Training: University of Washington Department of Otolaryngology-Head and Neck Surgery, Seattle, Washington
MD - George Washington University School of Medicine & Health Sciences, Washington, D.C.
Undergraduate - George Washington University Columbian School of Arts and Sciences, Washington, D.C.
---
Publications
Day TA, Shirai K, O'Brien PE, Matheus MG, Godwin K, Sood AJ, Kompelli A, Vick JA, Martin D, Vitale-Cross L, Callejas-Varela JL, Wang Z, Wu X, Harismendy O, Molinolo AA, Lippman SM, Van Waes C, Szabo E, Gutkind JS. Inhibition of mTOR Signaling and Clinical Activity of Rapamycin in Head and Neck Cancer in a Window of Opportunity Trial. Clin Cancer Res. 2019 Feb 15;25(4):1156-1164.
Cartmell KB, Sterba KR, Pickett K, Zapka J, Alberg AJ, Sood AJ, Esnaola NF. Availability of patient-centered cancer support services: A statewide survey of cancer centers. PLoS One. 2018 Mar 27;13(3):e0194649.
Rachidi S, Sood AJ, Rumboldt T, Day TA. Intramuscular myxoma of the paraspinal muscles: A case report and systematic review of the literature. Oncol Lett. 2016 Jan;11(1):466-470.
Fox NF, Xiao C, Sood AJ, Lovelace TL, Nguyen SA, Sharma A, Day TA. Hyperbaric oxygen therapy for the treatment of radiation-induced xerostomia: a systematic review. Oral Surg Oral Med Oral Pathol Oral Radiol. 2015 Jul;120(1):22-8.
Rachidi S, Sood AJ, Patel KG, Nguyen SA, Hamilton H, Neville BW, Day TA. Melanotic Neuroectodermal Tumor of Infancy: A Systematic Review. J Oral Maxillofac Surg. 2015 Oct;73(10):1946-56.